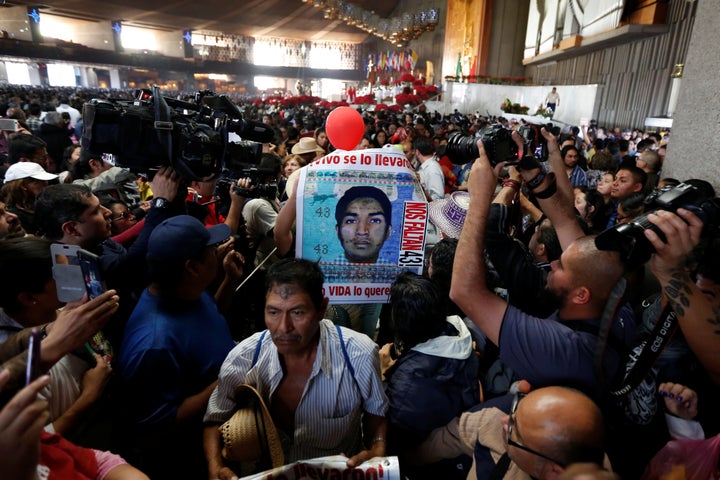 Two years after 43 students went missing in Mexico's highest-profile human rights case, prosecutors have yet to convict a single suspect, according to Vidulfo Rosales, a lawyer who represents the students' parents.
In a series of separate incidents on Sept. 26, 2014, police officers and unidentified gunmen attacked a group of students from the Ayotzinapa teachers college in the southern Mexican city of Iguala. Three students and three bystanders died. Forty-three students were abducted and never again seen alive.
The case became a rallying point for a national protest movement against corruption, violence and impunity. But two years after the crimes, the case has also come to symbolize the longstanding problems with Mexico's opaque legal system and its over-reliance on forcing confessions rather than proving guilt. Meanwhile, the Enrique Peña Nieto administration still clings to a widely discredited version of events.
New York resident Antonio Tizapa, whose son Jorge is among the missing, told The WorldPost he had little faith that Mexican courts would offer an accurate explanation of what happened on the night of Sept. 26, 2014.
Tizapa plans to lead a group of relatives and activists, some of whom are hunger striking, on a march in front of Mexico's Permanent Mission to the United Nations on Monday.
"The government has tried to manipulate the investigation," Tizapa said. "It's an insult to the parents [of the students] and an insult to the people of Mexico."
Mexico's Attorney General's Office defended its handling of the case in a press statement a day ahead of the two-year anniversary, calling it the "most transcendent, exhaustive criminal investigation" in the country's history.

Many disagree. Mexico transitioned to a U.S.-style trial system this summer, adopting oral arguments and presentation of evidence before a judge.
But the missing students case occurred before the deadline and fell under the jurisdiction of the old system. That means judges are trying the case behind closed doors using written briefs.
The process has been anything but speedy.
"It would certainly be different if this case had been tried under the new system," said Octavio Rodríguez, program coordinator for the Justice in Mexico project at the University of San Diego. "At least by now, we would have started to see some trials. It's just the nature of the [new] system ― it's more transparent, it's more efficient, it demands the evidence to be presented within a certain time. It has stricter rules for the presumption of innocence."
"This is no longer a case, this is a cause. No matter what happens in the courts, it will not bring closure."
Independent forensic experts, journalists and a panel of experts fielded by the Inter-American Commission on Human Rights all contend that Mexican authorities have mishandled and misinterpreted evidence. Perhaps even more damning, independent reporting and the IACHR group indicate that dozens of alleged witnesses and four of the key suspects were tortured ― casting doubt on whether their testimony is accurate or admissible in court.
"Evidence was tampered with, evidence got lost," said Maureen Meyer, who directs the Mexico program at the Washington Office on Latin America. "They're over-reliant on obtaining confessions through torture and that won't stand up before a judge, or shouldn't."
These flaws raise two equally disturbing possibilities.
One the one hand, suspects responsible for the crimes committed on Sept. 26 might go free because Mexican authorities flouted procedure. Mexican authorities' mishandling of evidence already appears to have weakened the government's case.
On the other hand, innocent people ensnared in the sprawling and, so far, largely inconclusive investigation might have spent years of their lives behind bars without cause.
One of suspects in the case, alleged Guerreros Unidos drug gang leader Sidronio Casarrubias Salgado, won an appeal to have his charges reconsidered earlier this month after a judge found he'd confessed under torture. Casarrubias is still in prison, but a judge will now re-evaluate whether he should remain in pretrial detention even though his confession has been dismissed.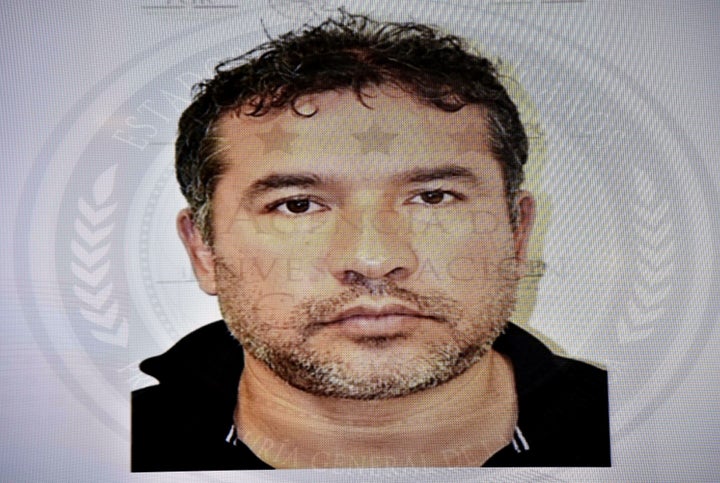 Mexican authorities have arrested more than 100 people in connection with the missing students case, according to the Pro Human Rights Center. But many of them face charges unrelated to the crimes committed the night of Sept. 26, 2014.
The alleged mastermind of the attacks, José Luis Abarca Velázquez, offers one example. Abarca was mayor of Iguala during the attacks, and former Attorney General Jesús Murillo Karam publicly accused him of giving orders to attack the students.
Alejandro Hope, a former Mexican intelligence official, said he expected prosecutors to secure some convictions, even though the case has been marred by torture allegations and other mishandling of evidence.
Even so, Hope said the government investigation would likely leave many questions unanswered. With the exception of one bone fragment, identified as the remains of student Alexander Mora Venancio, Mexican authorities have yet to find the missing students or offer a compelling motive for their disappearance.
"This is no longer a case, this is a cause," Hope told The WorldPost. "No matter what happens in the courts, it will not bring closure."
CORRECTION: An earlier version of this story incorrectly said Mexico's new trial system include juries in some instances. In fact, it will not.
Related
Popular in the Community