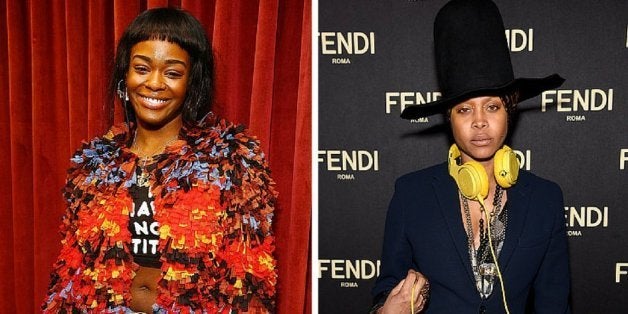 There wasn't much love between Azealia Banks and Erykah Badu this Valentine's Day.
On Thursday, a Twitter fan asked Badu if she listens to Banks' music, to which Badu replied with one word: "tried." That was enough to ignite a feud with Banks, who called Badu "jealous" and "old" in a series of tweets directed at the R&B singer on Saturday.
The 43-year-old Badu, who has five studio albums and four Grammy wins to her name, responded shortly after.
Another Twitter user noticed that Badu turned on her geolocation to show that she was tweeting from Queens, New York. Banks, a Harlem native, decided to make things personal.
Hours later, Badu responded with a meme, before telling Banks she was joking and to "be careful."
Banks continued the fight on Sunday...
Popular in the Community