The rapper posted an insensitive Instagram screed this week in response to the death of the 32-year-old model and lip gloss entrepreneur, who shared three children with "Wild 'n Out" co-star DC Young Fly. She suggested Oh died as karmic retribution for Young Fly's past jokes about Banks in a 2018 episode of the VH1 battle-rap sketch show.
"Dc Young Fly spent years disguising his own deeply rooted hatred of self as jokes pointed at women's beauty," she wrote in an Instagram story, per Page Six. "Projecting his own feelings about his own ugliness unto women perfectly secure in their own skin."
Banks claimed in her Instagram post that she cried after the supposed mistreatment, but that these were "pure tears of rage" and "not at all a sign of weakness" — before suggesting that Oh "must have been so deeply insecure" to stay by her husband's side after making the televised jokes.
Things turned truly ugly, however, when Banks blamed Young Fly for Oh's death.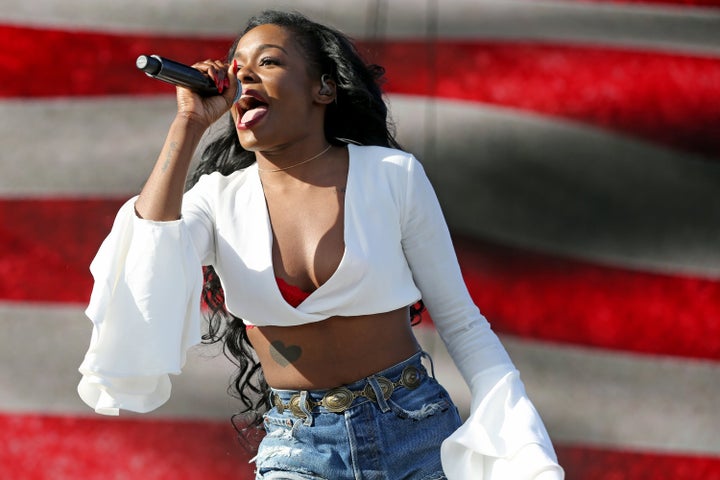 "And the nerve of DC to call such a gorgeous woman as Azealia Banks … ugly on National television while a bunch of black people laughed," Banks wrote, according to Page Six. "And ironically, Dead at 32 exactly on my 32nd birthday, May 31st, 2023. In Miami, FL."
"You n***as are going to learn to stop fucking with me," she concluded.
Oh, whose real name was Jacklyn Smith, had reportedly traveled to Miami for a "mommy makeover" — a series of cosmetic surgeries — when she died. While stars like T.I. and D.L. Hughley offered their condolences online, Banks chose otherwise.
In her Instagram story, the "Anna Wintour" singer added that "in the end," she "won" against Young Fly.
The backlash was furious:
Popular in the Community