Aziz Ansari likes to incorporate his family into his projects.
Well, it seems that the mall's favorite pastry did a body good, because Harris, whose full name is Harris Gani, is now piping hot.
We know this because Gani was cast as Navid, the Muslim cousin of Ansari's character Dev, in the episode "Religion," who is featured in the second season of "Master of None."
"That's a little Easter egg for people who've followed Aziz's stand-up for a while," the show's co-creator Alan Yang told Vulture. "Harris is looking very different these days!"
In the episode, Dev introduces his buff cousin Navid to pork, a food Muslims abstain from. Navid soon becomes obsessed with the tasty meat, leading Dev and Navid to ditch prayers during Ramadan to pig out on pork at a Brooklyn barbecue festival.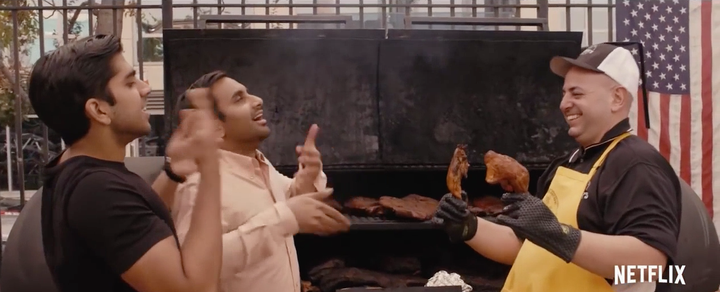 Gani, who describes himself as shy in an Instagram post, said the role was "great for my personal growth."
And although cousin Harris is now shredded, don't worry, he still seems to really dig food. Some of his favs are sprinkled in photos throughout his Instagram account.