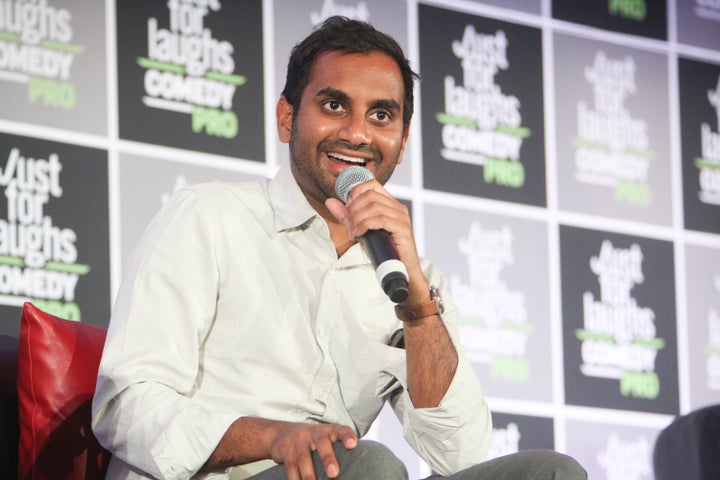 The "Master of None" writer, actor and director spoke about the article, which quickly went viral, in a new interview with The Daily Beast. 
"You know, I put out that article and I thought like, 'Maybe this will resonate with other brown people,'" Ansari said. "But it ended up being like the most-emailed, most-viewed article on the site for a couple of days. People come up to me of all different races, all different religions like, 'That's really cool that you wrote that. I really liked that article.'" 
In the op-ed, Ansari spoke about his parents, who are from India, and his family's Muslim faith. The actor started it off with an anecdote, telling his mother not to go near a mosque out of fear she would be hurt, thanks to the sort of hate Trump believes in. 
"Today, with the presidential candidate Donald J. Trump and others like him spewing hate speech, prejudice is reaching new levels," the actor wrote. "It's visceral, and scary, and it affects how people live, work and pray. It makes me afraid for my family. It also makes no sense." 
As Ansari explains in his interview with The Daily Beast, Trump's xenophobic comments are a result of the GOP candidate's fear of anyone who doesn't look exactly like his tiny handed, spray-tanned self.  
"Blaming them for something, misrepresenting them, making them some sort of strange character that they're not, not giving them the depth that he would give other white people," Ansari said, adding, "What gives me hope is that I think sometimes the people that are more negative, kind of troll-y type people, they're very loud, but I think they're a loud minority. It's a strange juxtaposition, but I think there are still plenty of good people. I have hope." 
To read the rest of Ansari's interview with The Daily Beast, head here. 
Calling all HuffPost superfans!
Sign up for membership to become a founding member and help shape HuffPost's next chapter
BEFORE YOU GO
PHOTO GALLERY
10 Times Trump Supporters Were Blatantly Racist