"Indians on TV," the fourth episode of Aziz Ansari's "Masters of None," acts as a kind of thesis statement for the entire superlative series, which debuted on Netflix on Friday. It opens with a montage of offensive depictions of people of South Asian descent throughout Hollywood history: Apu on "The Simpsons," Mike Myers in "The Love Guru." The rest of the episode focuses on Ansari's character Dev's efforts to find an acting role that defies Indian stereotypes.
It's all played for laughs, of course -- like, isn't it funny how wrong movies get it? But if there was any doubt that Ansari really thinks that Hollywood has a serious Asian problem, the comedian dispels it in an essay published in the New York Times on Tuesday.
In the essay, Ansari recalls the first time he saw a Hollywood movie with an Indian protagonist: 1988's "Short Circuit 2." But as thrilled as he was about the movie when he first saw it, he was even more devastated when he discovered, years later, that the lead role was played by Fisher Stevens, a white actor in brownface. (Dev also reveals this fact, to similar effect, to two fellow Indian-American actors in "Indians on TV.")
Ansari called Stevens to ask about the role for the essay, and came away impressed by Stevens' attempt to do the character justice.
"Mr. Stevens's efforts to make the character real, and not a full-on ethnic cartoon, are admirable, despite the underlying insult of his being cast," Ansari writes.
Yet Ansari argues -- rightly, of course -- that even exhaustive research doesn't excuse this type of casting. South Asian characters, he says, should always be played by South Asian actors.
Ansari admits that it can be hard to find great actors of Asian descent. He even says it was hard to find someone to play Dev's Chinese-American friend Brian. And he's said elsewhere that part of the reason he cast his real-life parents (who'd never acted before) as Dev's parents on the show is that "there's not a ton of older Indian people that are out there in the acting game."
But the fact that it's particularly hard to find older Indian and Asian actors points to one nefarious effect of casting white actors as characters of color. When aspiring actors have trouble finding roles, there's a good chance that they'll eventually stop trying -- leaving few actors above the age of 50 in the game. It's a vicious cycle.
For that reason, Ansari says Hollywood has to try harder. He lauds the creators of "Empire" and "Fresh Off the Boat" for paving the way. (He's too modest to praise his own show, but "Masters of None" also has one of the most ethnically diverse casts ever to hit the airways.) But three shows is just not enough.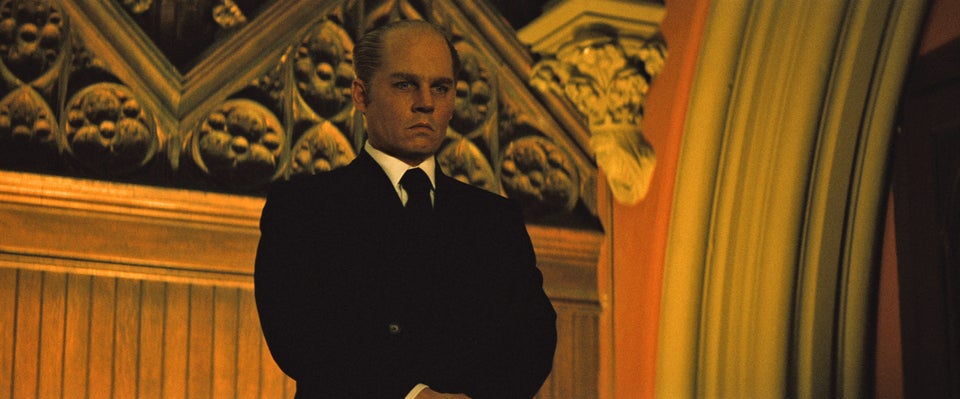 Fall Movie Preview 2015
Popular in the Community