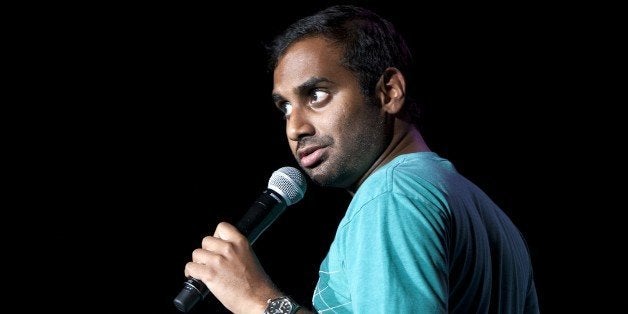 Aziz Ansari unleashed a Twitter rant against Rupert Murdoch after the News Corp billionaire made a comment about Muslims around the world being held responsible for the actions of extremists.
He then began using the hashtag "RupertsFault" in tweets about incidents relating to the Christian community and how Murdoch could be held responsible.
Ansari is not the only celebrity to take aim at Murdoch over his comments. J.K Rowling tweeted at Murdoch, writing: "I was born Christian. If that makes Rupert Murdoch my responsibility, I'll auto-excommunicate." Additionally, Jon Stewart ripped the media mogul during Monday's episode of "The Daily Show," The Hollywood Reporter noted.
"Moderate Muslims, until you have completely wiped Islamic extremists from this earth, this shit's on you," Stewart said, adding that members of a particular group should be held responsible for illegal activities committed by other members of that group "except if the criminal acts are newspapers hacking dead people's phones and if the head of that newspaper company is [Murdoch himself]."