The comedian used his signature wit to raise some thought-provoking points about the election of Donald Trump. He presented an explanation for why so many people voted for the reality star-turned-politician, warning everyone else to "be careful" not to demonize Trump's supporters by calling them all racists, misogynists and xenophobes.
"I'm sure there's some people that have different political priorities. I'm sure there's some people that voted for him with reservations," he said. "I'm sure there's a lot of people that voted for Trump the same way a lot of people listen to the music of Chris Brown."
"It's like, 'Hey man, I'm just here for the tunes. I don't know about that other stuff. I just like the dancing and the music. I don't condone the extracurriculars,'" he joked, before dubbing Trump "the Chris Brown of politics."
Along with his jokes, Ansari assured everyone that "as long as we treat each other with respect, and remember that ultimately, we're all Americans, we'll be fine."
He then went on to talk about racism in our country and the emergence of what he referred to as "the lowercase kkk" ― a group of people who are growing more comfortable with expressing xenophobia. Ansari also addressed the wave of hate crimes that flooded the nation following Trump's election and how the entertainment industry amplifies people's fears about Islam.
Finally, he offered up some advice for the president .
"I think Trump should make a speech. A real speech denouncing the lowercase kkk," Ansari said. "Don't tweet about me being lame or the show being lame. Write a speech. A real speech. Because these people are out there and it's pissing people off. And I think he could make a difference."
Before You Go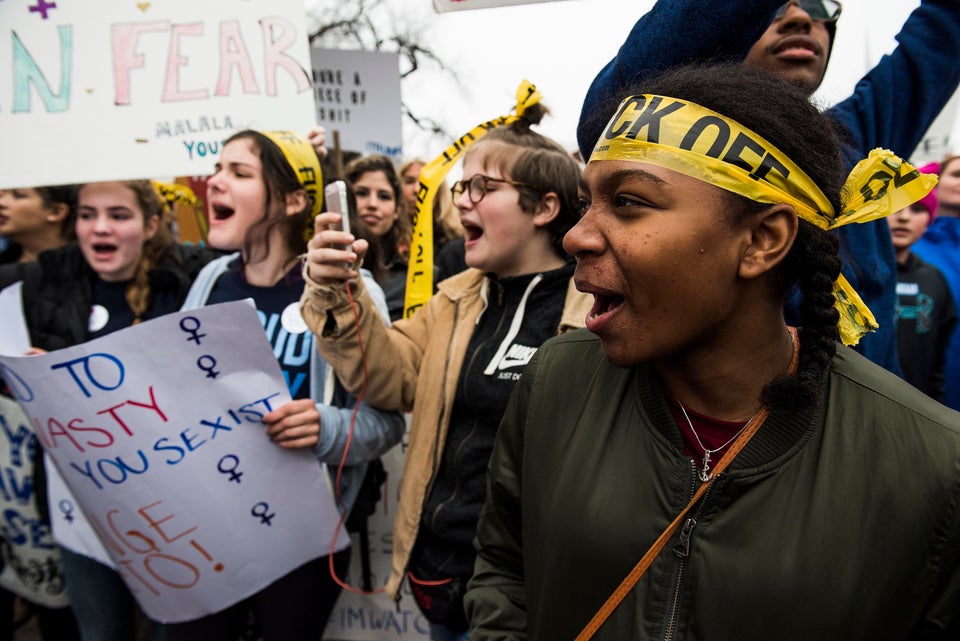 Women's March On Washington
Popular in the Community