If you're looking to load up on the vitamin, below are the foods leading the charge.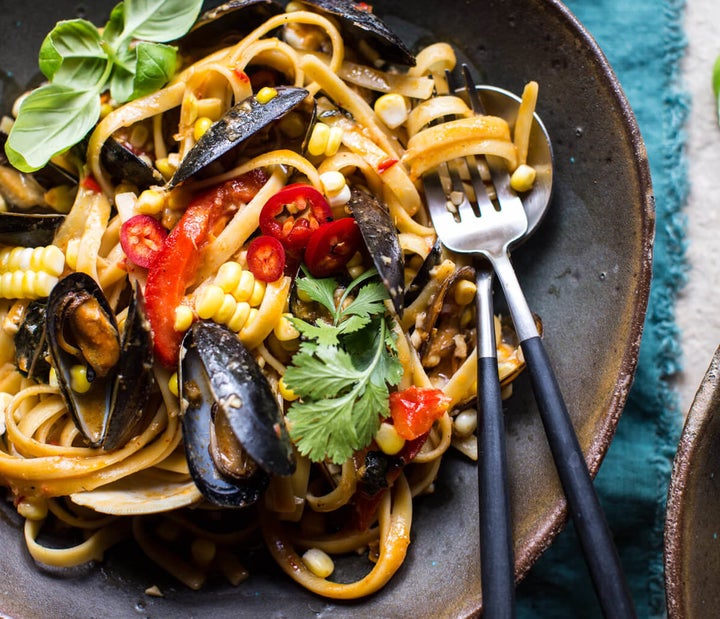 Liver - It turns out there's a reason our grandparents ate liver, it's chock-full of good nutrients. The liver of a lamb, veal or cow contains anywhere between 52 to 64 mcg for just 2.5 ounces. Chicken or pork liver contains 12 to 16 mcg. And paté, which can be made with goose or chicken liver, contains about 7 mcg.
Oysters - Oysters contain anywhere between 18 to 26 mcg.
Mussels - Mussels offer 18 mcg.
Bluefin Tuna - Raw or cooked, a 2.5-ounce serving contains 8 to 9 mcg of B-12.
King crab - One serving contains 8.6 mcg, plus it gives you a great excuse to eat more crab.
Trout - One serving averages between 3.7 to 5.6 mcg.
Salmon - Wild Atlantic salmon contains 2.3 mcg.
Beef - Different cuts of beef vary in their B-12 amount. Ground beef will average 2.5 mcg and other cuts can range between 1.3 to 2.5 mcg.
Those are not the only foods that will supply you with B-12 vitamins. Dairy, such as milk and cheese, contains more than 1 mcg per 2.5-ounce serving. And so do eggs. If you follow a vegan diet, it can be harder to get your daily recommended dose of B-12. It's recommended to look for foods such as cereal fortified with this vitamin, or taking a daily supplement if your doctor recommends it.
For you B-12 lovers who need some recipe inspiration, here are a few ideas that will more than satisfy your needs.
Basil Coconut Curry Pasta With Clams, Mussels And Corn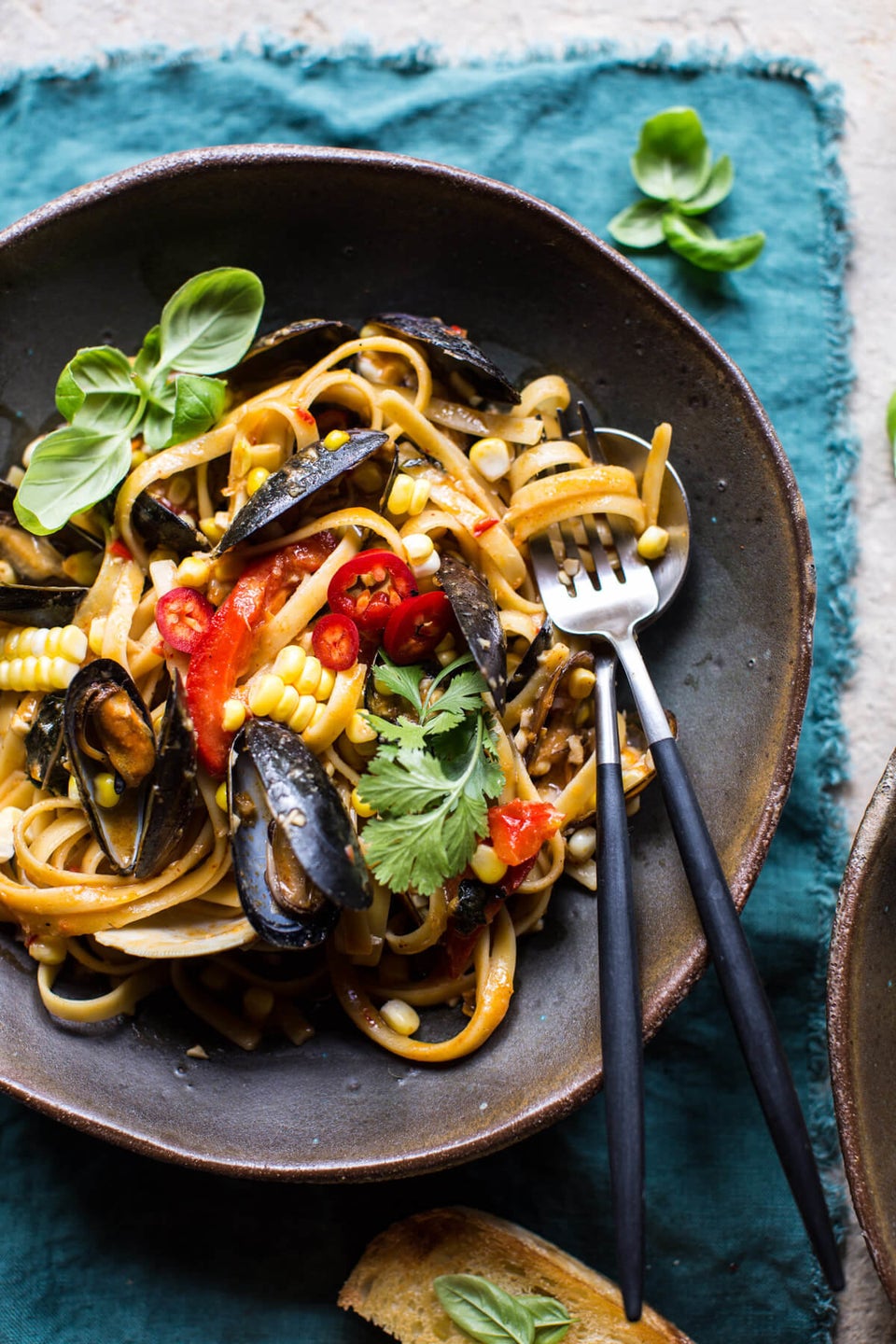 Coconut Curry Mussels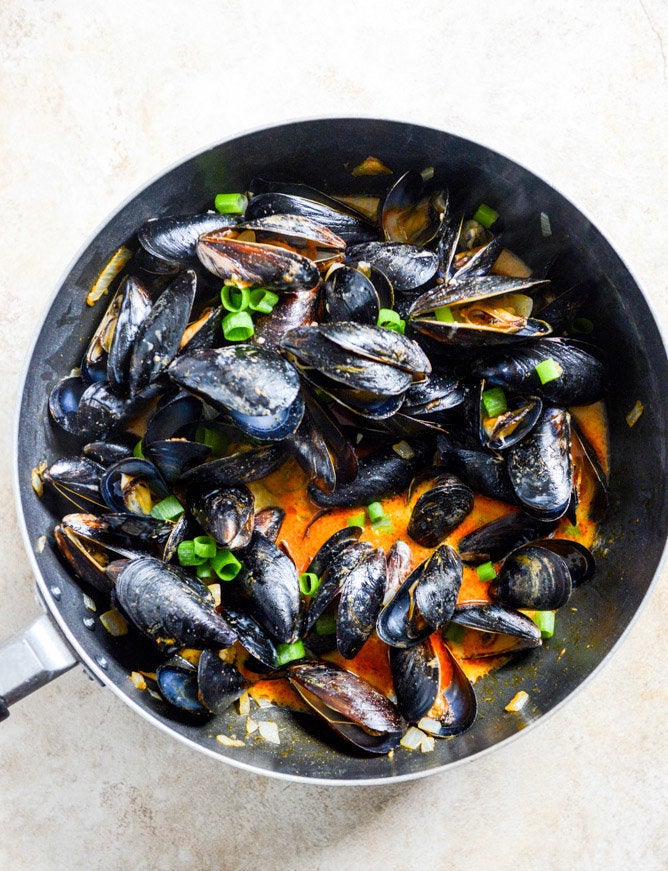 Spicy Seared Tuna Roll Bowl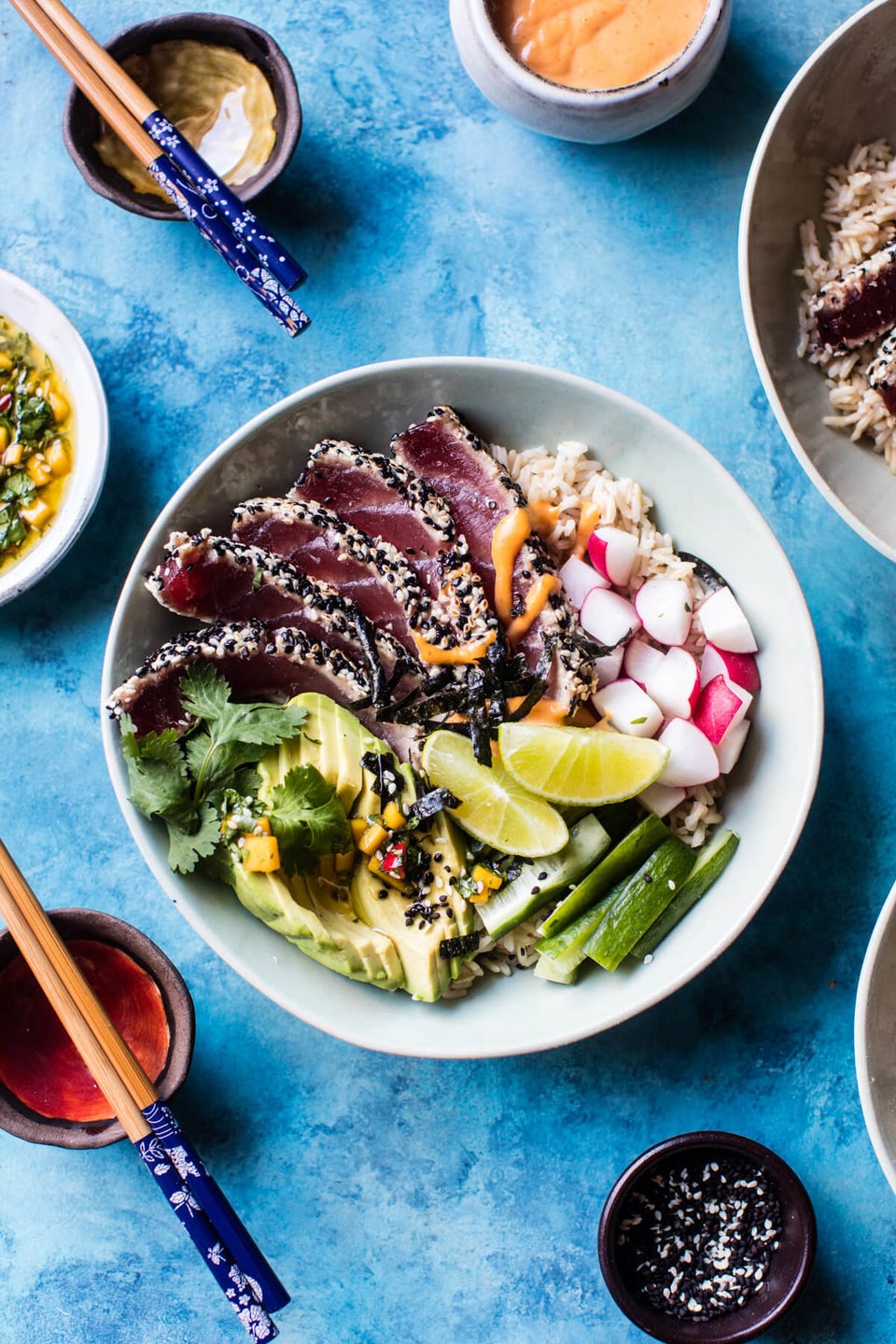 Chicken Liver Pâté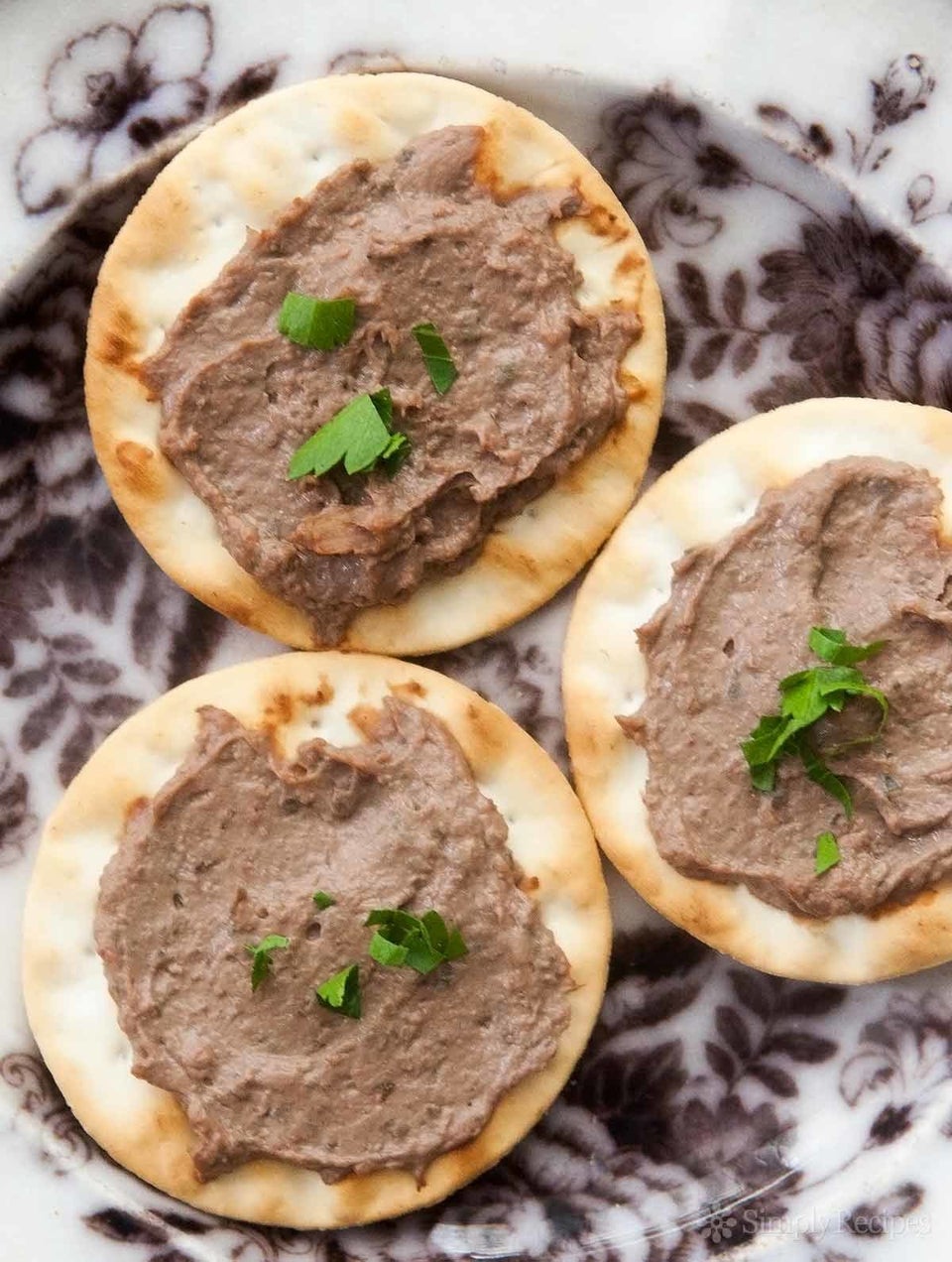 Crab Spaghetti With Lemon Gremolata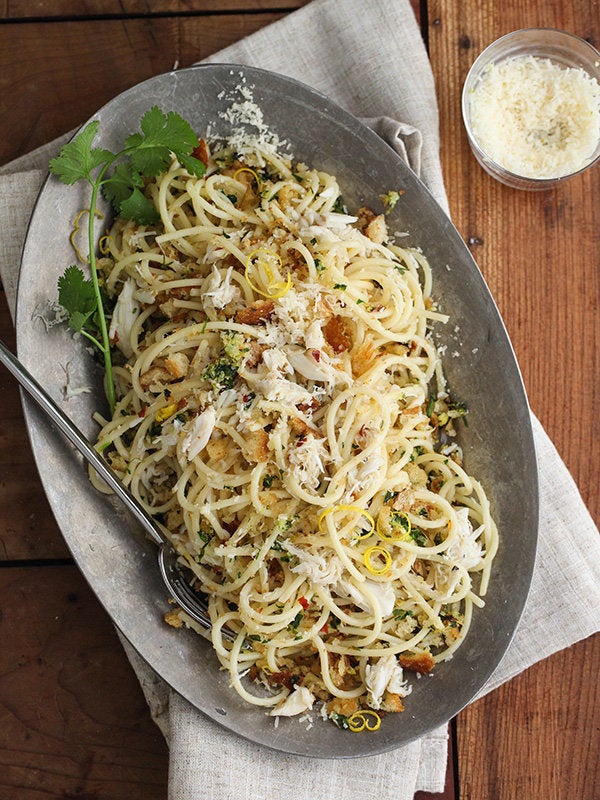 Fresh New England Chowder With Brown Butter Croutons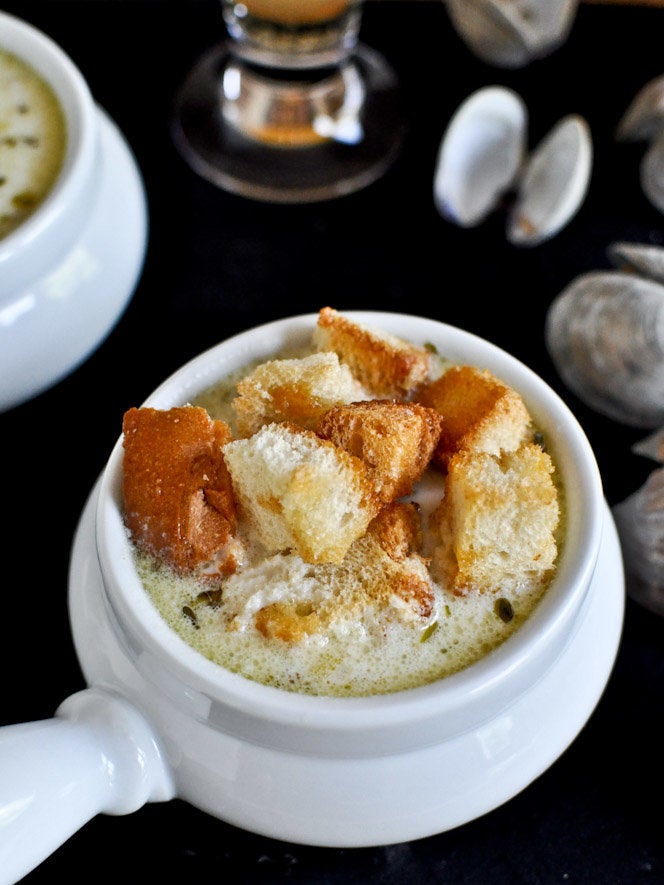 Seafood Stew With Mussels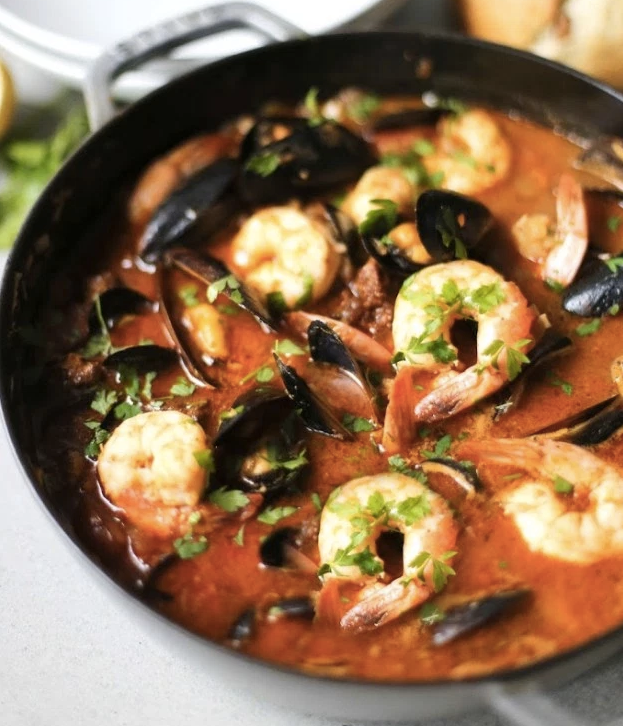 Honey Beer Steamed Mussels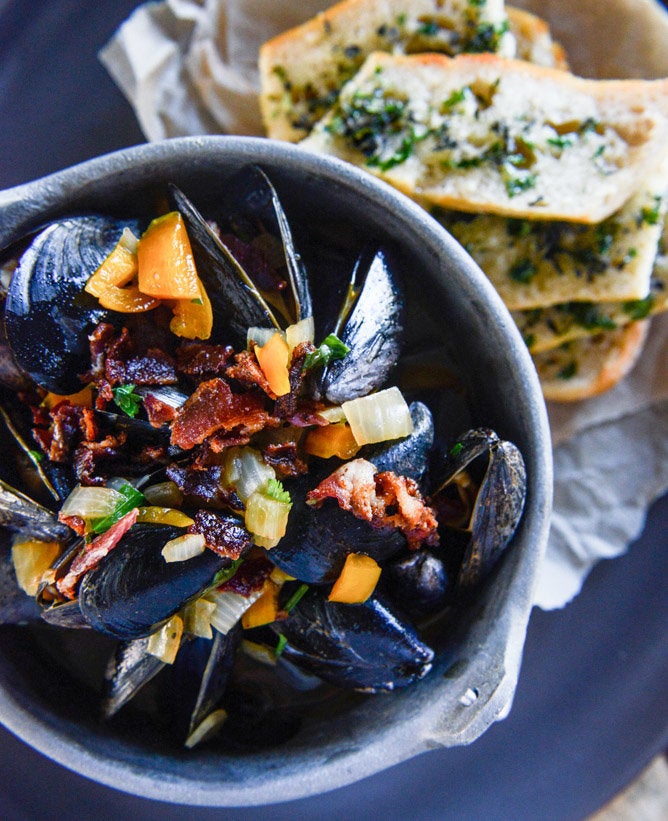 Grilled Clams With Charred Jalapeño Basil Butter