This is part of the Startup Mentor series - featuring advises to building successful businesses.
On the surface, it seems as if business-to-business (B2B) and business-to-consumer(B2C) marketing should be the same. After all, both involve selling, both involve showing that your company is the best possible company for the job, and both involve showing that you can be trusted by your customer right?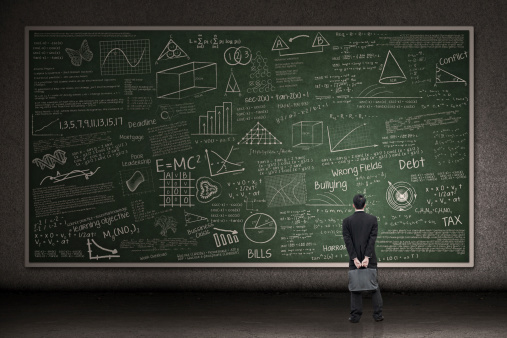 Yes, but also, very much no. While a B2B entrepreneur of course does need to inspire trust, confidence, and be able to sell their product, raise funds for their business, the sales cycle between one business and another are much longer than when a business is selling to a customer.
Also, a business's order might be worth thousands of dollars, while the average customer is probably spending a few dollars per purchase.
Because of these differences, marketing advice targeted towards regular retail businesses may be of limited use, or no use at all, to businesses that focus on selling to other businesses. But that doesn't mean that there's no good advice out there. Here are some tips that can help entrepreneurs dealing with B2B to make the absolute best of their situation.
Don't blend in at trade shows
Most B2B companies consider trade shows a necessary evil. It's how businesses meet other businesses, after all, and determine if their services might be a good fit for each other. But they tend to involve the same players giving the same pitches, and can feel very repetitive. Tony Ireland, Digital Current's CEO, suggests shaking up the event with social media participation. Platforms that encourage real time participation like Twitter can allow the crowd to take part in scavenger hunts, trivia contests, and selfie competitions can shake up the boredom while getting customers talking about your business. Ireland says, "Anything you can do to stand out from the booth and seminar crowd is invaluable. Trade show attendees are looking for something to break up the monotony and allow them to unwind. If you're the reason they can have a little fun, they'll be sure to remember you and look deeper into your services."
Tell everyone your secrets
In a world where corporate espionage is the stuff of every other contemporary thriller, it seems strange beyond belief to encourage companies to give away the inner workings of their company. The fear is that if someone finds out how you're running your business, they'll stop paying for your service, and just do it themselves.
But that fear dramatically undervalues your team, and the work and expertise you bring to the table. A truly great company isn't just a set of protocols and procedures that no one else is using. A great company is also the people who work there, the brand, the commitment and dedication they bring into play to create the best possible customer experience.
Companies that choose to give their secrets away for free find that instead of losing business, they get more exposure. Customers love to get a peak behind the curtains and see how the magic works, and knowing that there's real experience and expertise at play can help them trust you enough to get your help at doing what you're good at. "We've written eBooks and guides on everything we do," says Jake Baadsgaard, CEO of Disruptive Advertising. "Not only are they great tools for gaining new clients and building our thought leadership, but we are constantly getting thank you emails and posts on our social media thanking us for writing them. People really do appreciate free yet valuable content."
Make sure your company is located correctly
Maybe your business started in your home city, but as you gain clients, you start to find that you're getting much more business from an entirely different city, one quite a distance away. Perhaps economic conditions in your home base have changed, and you're having more difficulty hiring and retaining quality employees. Maybe changes in the tax code have increased operating costs to a level that you can no longer afford.
While it's a huge decision to make, B2B entrepreneurs need to be aware of options like relocating a business's headquarters. 40 million Americans move every year. At this point, business survey data doesn't track how many companies move every year, but Art Petrosyan of EZ Movers in Salt Lake City helped more than 100 businesses find new homes in the past year, and expects to see that number as much as double in 2015.
Maxwell Maltz has said "Man maintains his balance, poise, and sense of security only as he is moving forward." If your business is having difficulty connecting to its market, if the neighborhood is no longer as safe as it used to be, or if crossing a state border might bring your business significant tax relief, it may be worth considering a move for the long term health of your business.
Bring it all together
For all that B2B and B2C businesses are different in terms of marketing, they're very similar when it comes to the kind of integrity, drive, and commitment that are necessary in order to lead a successful business. Successful businesses are, in part, successful because they
that connects customers. Listening, of course, is just as important as talking. Successful entrepreneurs are able to hear what their customers need from them, and adapt to deliver the product that the customer needs with an experience that encourages them to return.
Remember to make it easy for your customers to find you and work with you. Most web pages offer a way for the customer to get in touch with the business, but that's just part of the picture. You also want customers to find your webpage and then expand their connection with you.
You should be inviting them to your office or even birthday parties to make the approach more personal, connect with you on your Facebook page, follow you on Twitter, subscribe to an email newsletter of the content you provide, or share your blog posts.
Finding the right balance for successful B2B marketing can take some time, but it is worth the payoff in the end.
What's your favorite B2B marketing tool? Tell us in the comments!
REAL LIFE. REAL NEWS. REAL VOICES.
Help us tell more of the stories that matter from voices that too often remain unheard.