HuffPost may receive a share from purchases made via links on this page.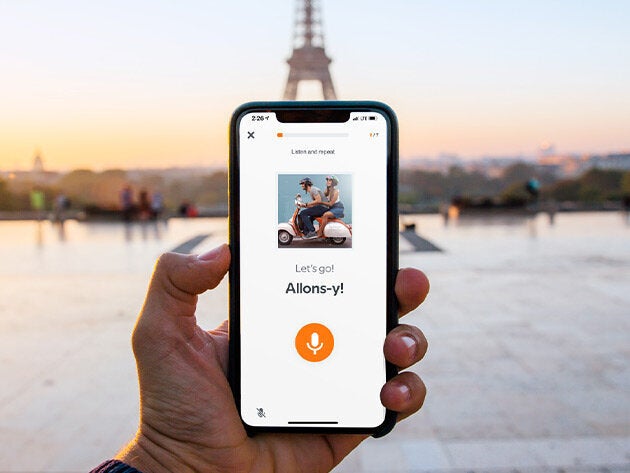 Unfortunately, it's all too common for someone study a language in high school or even college and barely retain any of it later in life. That's where Babbel's language-learning app comes in.
If you're an NPR listener, you've probably heard of Babbel, a modern approach to language learning designed to teach you practical conversation skills. More than 100 expert linguists designed Babbel, which is meant to teach you what you need to get around a new country, converse with locals and retain a lasting familiarity with a new language.
Babbel has what you need to grasp the basics of a new language and work your way toward fluency. Choose from 14 languages to learn through 10- to 15-minute lessons that you can complete on-the-go and whenever you want. Your studying progress will be saved across different devices, and lessons can be downloaded in advance so you can access them offline.
Babbel is specifically designed with intuitive learning techniques that help you learn quickly and remember what you've practiced. It has an interactive feature with speech recognition technology to keep your pronunciation on point, as well as personalized review sessions to reinforce what you learn.
Build up a practical and applicable language repertoire with the beginner-friendly Babbel language program. More than 70% of users have reported being able to hold short, simple conversations in a new language after only five hours of using Babbel.
This article was written by Liz Sommer on behalf of HuffPost Finds.