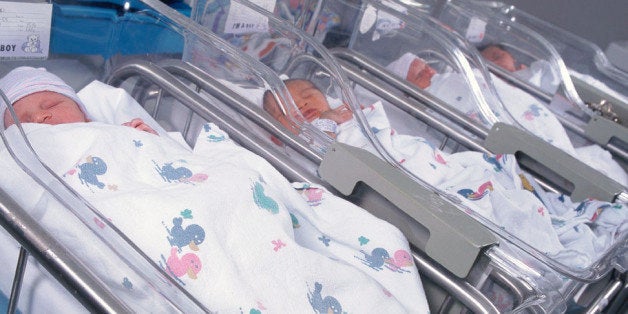 (Reuters Health) - The rate at which infants are suffering withdrawal after being born to mothers on opioid pain killers has increased five-fold since 2000, according to a new U.S. study.

"I think the scope of the problem is staggering," said Dr. Stephen Patrick, a neonatologist who led the research. "It really calls into question, are we using these opioid prescriptions too much and should we be using them more appropriately in pregnant women."
The study in the Journal of Perinatology found that from 2009 to 2012 the number of babies with neonatal abstinence syndrome (NAS) increased nationally from 3.4 per 1,000 births to 5.8 per 1,000, reaching a total of 21,732 infants in 2012. A previous study led by Patrick had found a three-fold increase from 2000 to 2009.
A recent CDC analysis showed a high rate of reproductive-age women were being prescribed painkillers. Two-thirds of NAS infants in Tennessee had mothers with illegal opioid prescriptions, according to Patrick.
"We're seeing an increase in the general population that is also occurring in pregnant women," he told Reuters Health.
Babies born addicted to pain killers suffer from a number of debilitating health problems ranging from respiratory distress to insomnia, making their care difficult for mothers and hospitals.
"It's like having a colicky baby times five," said Patrick, an assistant professor of pediatrics and health policy at Vanderbilt University School of Medicine in Nashville, Tennessee. "They're extremely fussy, inconsolable, don't sleep, have feeding problems, shake with substantial tremors, are more likely to have breathing problems and there are some reports they're more likely to have a seizure."
The study, which used data from the Agency for Healthcare Research and Quality, found that from 2009 to 2012 hospital charges for these infants increased from $732 million to $1.5 billion, and 81 percent were paid by state Medicaid programs.
The incidence of NAS was highest in the central Southeastern states of Kentucky, Tennessee, Mississippi and Alabama and in New England. These regions also contain the top-five states for prescriptions of long-acting opioid pain relievers, the study team notes: Alabama, Kentucky, Maine, New Hampshire and Tennessee.
The incidence of NAS was lowest in Oklahoma, Texas, Arkansas and Louisiana and in the Pacific-coast states, including Hawaii.
Patrick said more treatment programs for addicted mothers, as well as improved hospital care for NAS babies could help stem the problem.
"This is a complex issue and typically it begins even before pregnancy," said Patrick. "I think we have to have a broad view of opioid use in the U.S. and respond with public health approaches, which are likely going to be more effective than criminal justice approaches."
"These mothers need to feel supported and cared for, not judged," said Dr. Carl Seashore, who works with the UNC (University of North Carolina) Horizons Program, which offers pregnant women and new mothers addiction treatment, vocational training, primary medical care and prenatal care, as well as daycare for their kids.
"They need a team of providers who can educate and care for them as a dyad (mom and baby) in the context of family and community," Seashore said in an email, adding that doctors and hospitals also need to be educated on "responsible opiate prescribing."
Seashore, a pediatrician at North Carolina Children's Hospital in Chapel Hill, called the study "profoundly important for shining a bright light on the continued progression of this epidemic."
Despite increasing awareness dating back almost 10 years, he said, "we are still struggling with this problem getting bigger and more expensive."
SOURCE: http://bit.ly/1ED7Wco Journal of Perinatology, online April 30, 2015.

Related
Before You Go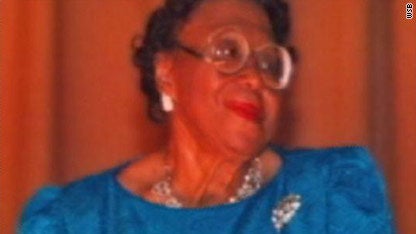 People Killed By The War On Drugs