Forget attachment parenting. At London Baby Swim, parents are letting go in a big way. They're teaching babies, as young as six weeks old, to somersault, float and even dive underwater.
Terrifying? Maybe. But, founder and instructor Phil Shaw tells nervous parents that babyhood is a perfect time to get comfortable in the water.
"Nine months in a water environment means babies are perfectly prepared to swim from birth," he said to MSNBC. And, in Shaw's class, infants get their picture taken too.
All of this isn't just a cute photo op though. Shaw told The Daily Mail that his mission for the classes is to "help babies to make new brain connections and strengthen their learning through skills and stimulation."
Throwing babies (no not, literally) into the deep end isn't his invention either. In the U.S., teaching babies how to swim was popular through much of the '70s and the '80s. Father of two Howard Pogrob says he put his son, now 36-years-old, in the pool at two months -- purported benefits included everything from drowning prevention to future fearlessness.
"The effect it had? He's an excellent swimmer," Pogrob told The Huffington Post.
Doctors say risks outweigh any benefits though. "Yes, infants can do some rudimentary movements in the water but that's not the same thing as actually swimming safely," said Dr. Matthew Keefer, general pediatrician at Children's Hospital Los Angeles.
Still, London Baby Swim has been a huge success, Shaw is now opening the U.K.'s first fully purpose-built baby swim centre where the water temperature will be maintained at a comfortable 91.4 F and they will have special UV lights to keep the water clean.
The recommended age by the American Academy of Pediatrics for swimming lessons for children is 4.

Related
Before You Go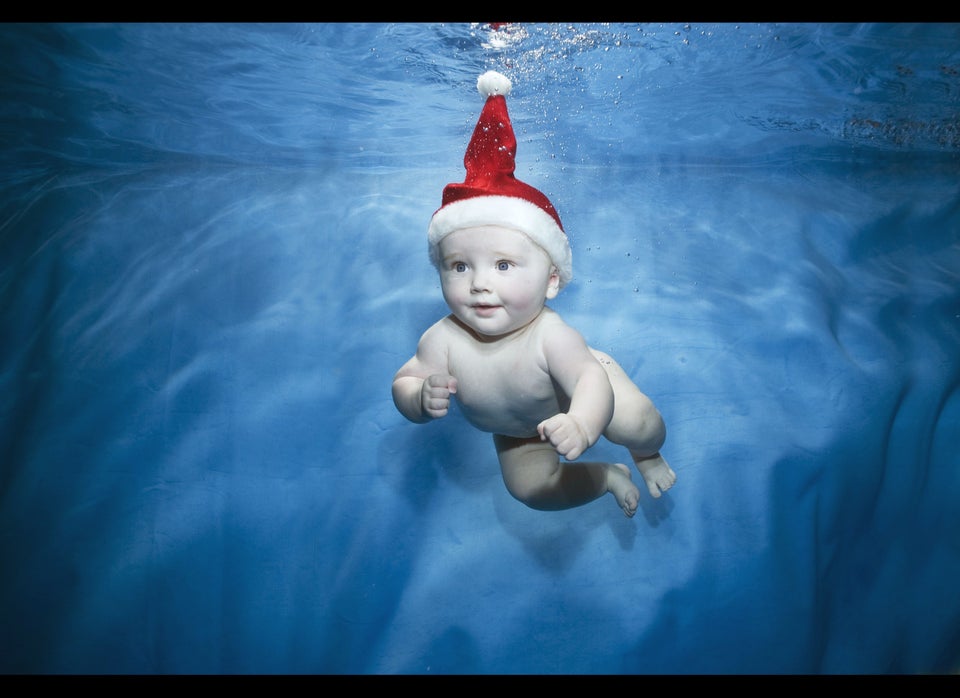 Underwater Babies