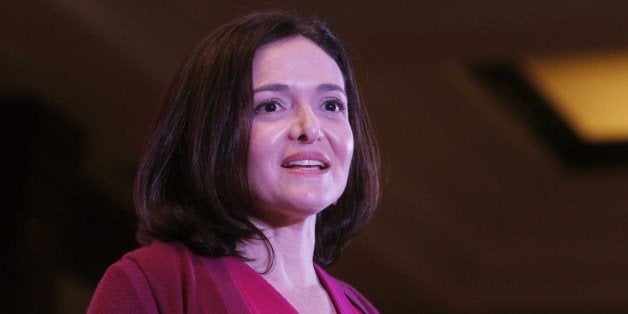 The Silicon Valley money machine only seems to work for men, a painful new study reveals.
Less than 3 percent of the 6,793 companies that received venture capital from 2011-2013 were headed by a woman, according to a study from Babson College released Tuesday. That means that out of nearly $51 billion in funding that startups received over those two years, a comparatively teeny $1.5 billion went to women-led ventures.
"The findings of this study, demonstrate it is not the women who need fixing; the model for venture capital that has been in place since the 1980s simply does not work for women entrepreneurs," Patricia Greene, one of the authors of the study, wrote in a release accompanying the report.
The picture for women at startups has hardly budged since 1999, the last time Babson's Diana Project studied it. Back then, less than 5 percent of companies that netted venture funding had women on their executive team. This time around, 15 percent of the companies had women on the executive team.
The findings likely serve as cold comfort for those, like Facebook Chief Operating Office Sheryl Sandberg, who are looking to increase gender diversity in the tech industry. While Facebook and Google are both pushing to hire more women, clearly work needs to be done outside of the tech giants.
Female founders' limited access to venture funding means they're largely cut off from creating the next tech giant themselves.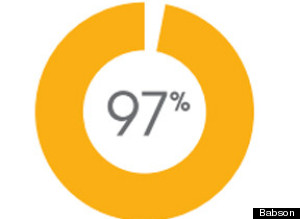 A graph from Babson illustrating how little funding female entrepreneurs get.
Women have complained to Wired, Forbes and other outlets about male venture capitalists who try to turn pitches into dates and ask inappropriate questions about whether their business will survive given the founder's relationship status. But in most cases, the bias is more subtle.
When venture capitalists evaluate businesses, they're often looking for intangible qualities that signal success. That can put women at a disadvantage. Experts say female entrepreneurs fall victim to "pattern recognition" when seeking funding. In other words, investors are less likely to bet a woman will be the next Mark Zuckerberg because she doesn't look like Mark Zuckerberg.
Subconsciously, people also are more likely to see potential in those that remind them of themselves. Investors are also more likely to fund businesses they understand intuitively. But just 6 percent of partners at venture capital firms are women, down from 10 percent in 1999, Babson found. As a result, female founders are often pitching to panels of people who don't look like them and are less likely to see the value in projects marketed toward women, such as an on-demand make-up service.
In addition to putting the female founders themselves at a disadvantage, this dynamic threatens to slow innovation on products that are used mostly by women. As the New York Times "Motherlode" blog argued in March, "if men could breastfeed, surely the breast pump would be as elegant as an iPhone and quiet as a Prius by now."