A U.K. dad's adorable photo series is documenting his son's growth, with some help from their trusty pet beagle.
For the past two years, photographer Timothy Jones has taken monthly photos of his son Stan sitting in a chair with their 6-year-old dog Jasper. Jones told The Huffington Post the series began when Stan was only 10 days old.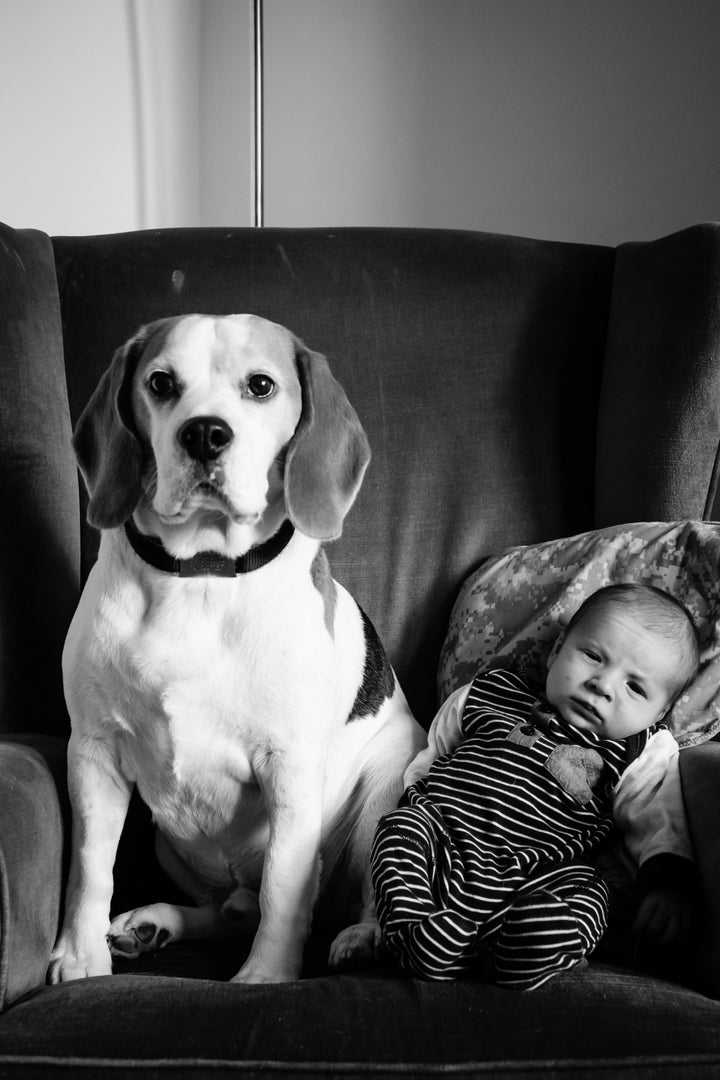 "Jasper always used to sit in the chair and chill out, and I thought it would be a good picture of the both of them in the chair." he said. When he looked at that first photo, he knew he had to make it a tradition. "As you can see from the results it's been worth it!" he said.
Stan, who just celebrated his second birthday on New Year's Eve, had a viral moment in 2016 after his dad gave him a camera to document the world from his toddler perspective. Jasper made an appearance in those photos, as Stan and the beagle have a special relationship.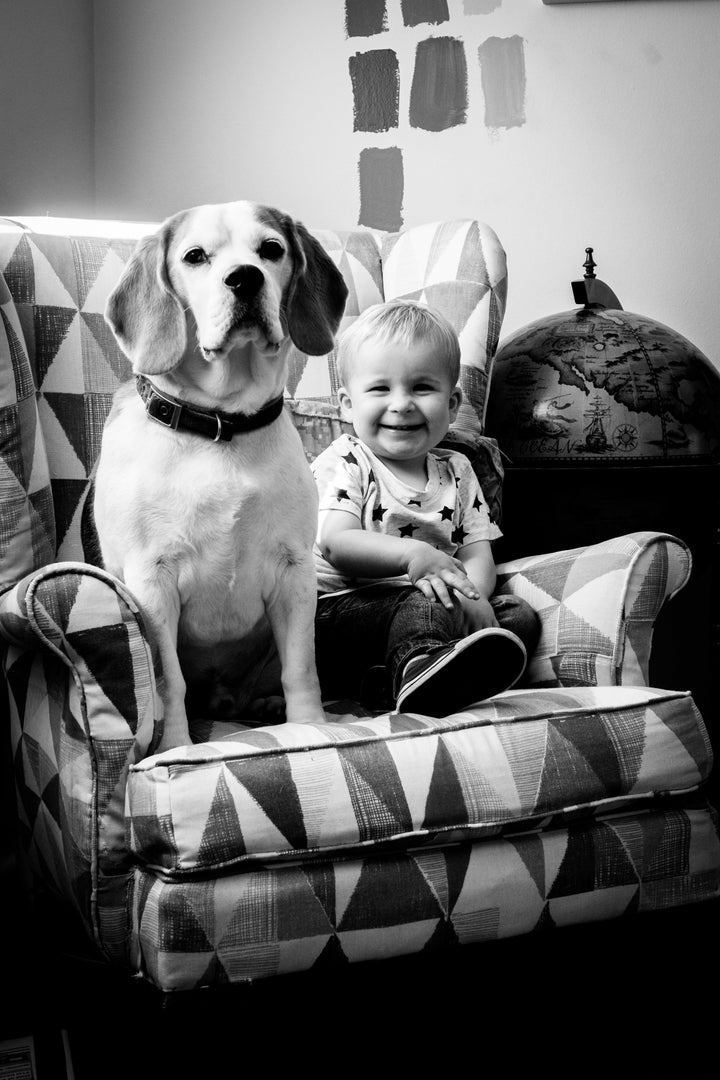 "They get on amazingly," Jones said. "Jasper was a bit off at first as we basically brought home a screaming poop machine! They are now very affectionate to each other and Stan loves giving him a hug and the odd kiss!"
The dad said he hopes his photos of Stan and Jasper make people smile. "It shows the great relationships that kids have with their pets," he said. "It's great for us as a family, as we get to see him change in real life but we also get to capture it in these photos."
Keep scrolling to see the full two years of photos in chronological order.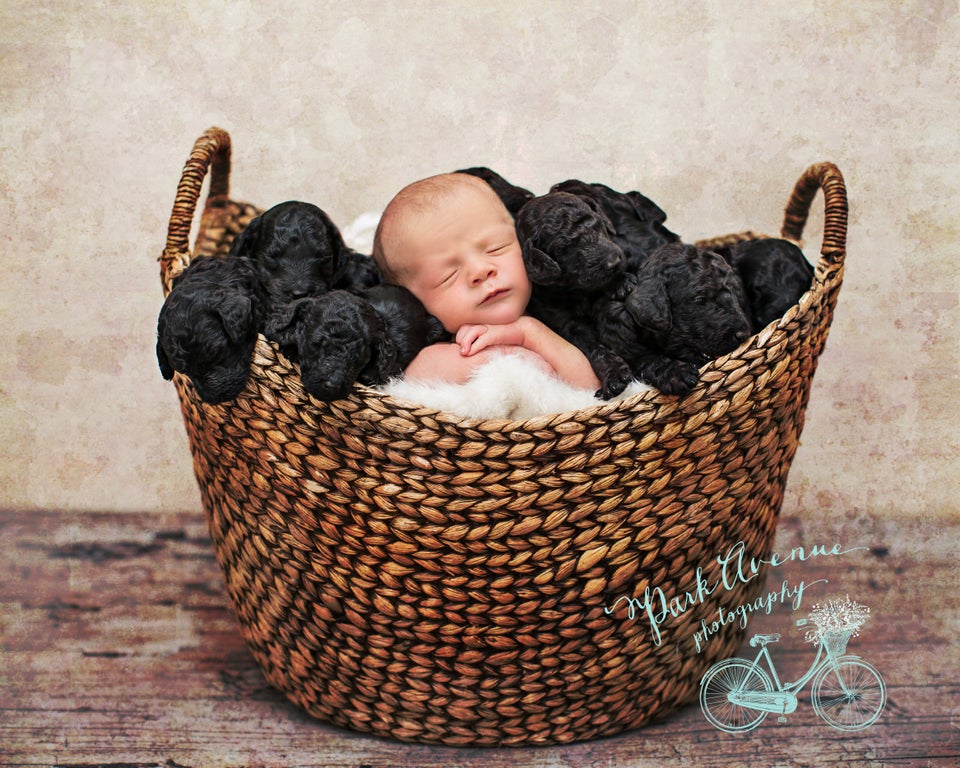 Newborn Baby And Puppies Take Part In Adorable Photoshoot