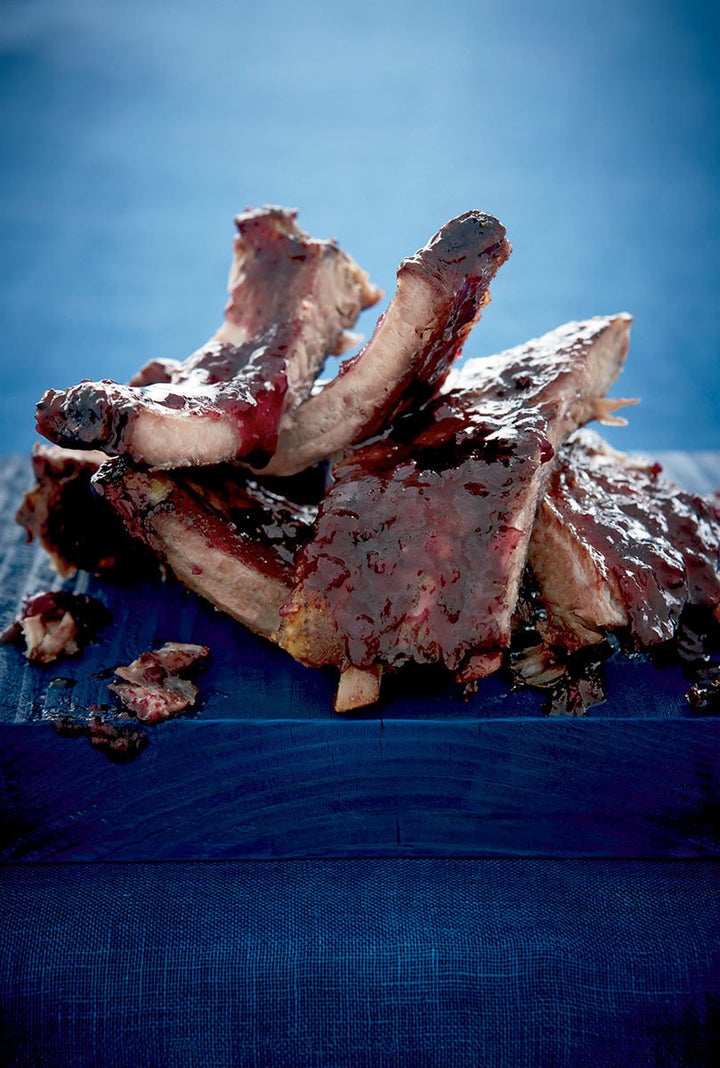 We know that blueberries taste great when cooked with sugar, flour and butter (did you see yesterday's indulgence?), but it's hard to top how well they pair with smoky, fall-of-the-bone ribs. Once you give this summertime recipe a try, you'll be hoarding all your blueberries to make it again.
So long blueberry pancakes, you we're great while you lasted.
Hungry for more ribs? Check out the recipes below.