The Internet has mocked and condemned a Canadian tourist who put a bison calf in his SUV last week at Yellowstone National Park, and the man clearly made the wrong decision. But new details from another visitor may help explain his misguided motives.
Park officials euthanized the little bison on Monday after they were unable to reunite it with its herd. While officials don't know for sure whether tourist Shamash Kassam's actions were responsible for the herd rejecting the calf, the National Park Service noted that "interference by people can cause mothers to reject their offspring."
Interfering with wildlife in a national park is also illegal. Kassam was fined $110 and has to appear in court on June 2.
Natalie Kinzel was watching a herd of bison cross a river when one calf, struggling to swim, was swept downstream. It looked to her as if none of the other bison were paying attention, she told news station KUTV on Wednesday.
After the calf made it out of the water, "it was just heart-wrenching because it was literally collapsing and there was no buffalo around," Kinzel said.
She filmed the calf as it approached her, leaning against her car and shivering. She wanted to help the animal but opted not to get involved, she told the station.
Kinzel's details align with Kassam's account. He said he brought the calf to the ranger station because it was shivering, alone and cold, according to court documents obtained by the Casper (Wyoming) Star-Tribune. He also said that he waited for 20 minutes to see if any other bison came back for the calf and that the calf appeared to be trying to warm itself on his car's engine. He feared if he didn't pick up the calf, it would be "roadkill," he told a park ranger.
Kinzel said she spotted the bison in the same area, on the same day and at around the same time that Kassam said he came upon the calf, KUTV reports.
Yellowstone spokeswoman Charissa Reid was unable to confirm whether the calf in Kinzel's video was the same one later brought to the rangers, but told The Huffington Post that Kinzel's account may provide "some insights into what could have happened."
The park instructs visitors to stay 25 feet away from all wildlife — for the safety of both animals and humans. If the calf's mother had been around, the encounter could have been deadly for the tourists.
But we live in a society where humans helping wild animals is seen as normal. Wildlife rehabilitation centers are common -- and do a lot of good -- and the media regularly cover feel-good stories about humans aiding wildlife. So it's not difficult to understand why a tourist might ignore the park's warnings and decide that human intervention was a good option for an apparently distressed calf. (For the record, you should consult a qualified wildlife rehabber before attempting to "help" a wild animal.)
It's unclear whether Kassam even deserves full blame for the calf's fate, since no one can say that the calf hadn't already been rejected from the herd.
"I don't think anyone can know for sure whether the baby was rejected beforehand, or only after it had the interaction with humans," Kate Schoenecker, an ecologist and bison expert, told The Huffington Post in an email. She added that it's possible the car ride, by extending the amount of time the calf was away from its mother, made it more likely the mother would ultimately reject it.
But it's unlikely the mother was close, bison rancher Troy Westre told NBC Montana. If she were anywhere nearby, Westre said, she would have defended her young — with lethal force, if necessary.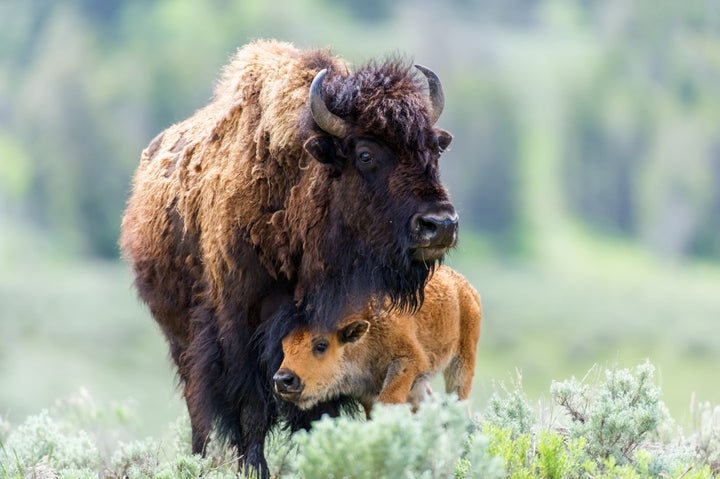 Calves get separated from their mothers for multiple reasons, according to Yellowstone chief biologist P.J. White.
"One is river crossings in which small red calves can balk at fording rivers and/or get swept downstream if the outbound bank is too steep to climb," he said in an email. "Also, some adults keep closer watch over their calves than others."
Reid, the Yellowstone spokeswoman, said it was "pure speculation" to discuss what happened to the calf before it wound up in the SUV.
A wiser option for Kassam would have been to simply contact Yellowstone rangers, without handling the calf himself. But even then, Reid noted, the animal's survival would not have been guaranteed.
Rangers likely would made the same effort to move the calf toward its herd as they did, Reid said, but if the animal drowned or became food for a predator, they wouldn't have intervened.
"We are not in the animal rescue business," she said. "This is a wild place and we protect the wild things and the processes that provide them with the vital habitat they require."
This story has been updated to include that Kassam was fined.
Before You Go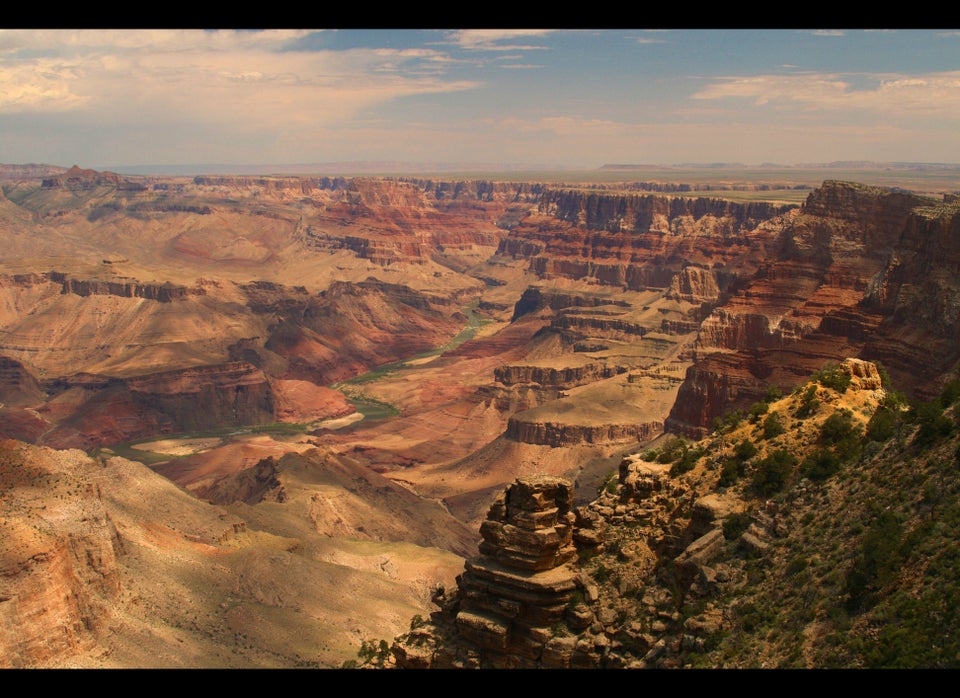 Ten Best U.S. National Parks
Popular in the Community