 In 1975, a 20-year-old Steve Jobs and his engineering buddy Steve Wozniak began working on the prototype of the Apple 1 computer in Jobs' parents' garage. Nearly 30 years later, Mark Zuckerberg launched Facebook from his dorm room at Harvard College.
Young and fresh-faced. The way we usually think of entrepreneurs, right? But -- according to a new study -- maybe we should be conjuring up a different image.
New research released today reveals that baby boomers actually take more risk and bring more entrepreneurial spirit to the workforce than younger employees.
Indeed, it shows that 41 percent of Generation X employees (loosely defined as those between 30 and 49) and 45 percent of boomers (between 50 and 69) consider themselves to be more entrepreneurial compared with only 32 percent of Generation Y (between 18 and 29) workers. And while younger workers tend to be drawn to startups and smaller companies in order to enjoy more creative freedom, all generations demonstrated the spirit of entrepreneurship within their various companies.
"There's been a lot of hype, research and articles written about how millennials are the entrepreneurship generation but this study proves that to be wrong, at least from their perspective," Dan Schawbel, founder of Millennial Branding and author of "Promote Yourself," told Huff/Post 50. "The reason why I think we received this result is that boomers are best positioned to start companies because they have the experience, connection and wealth. Millennials have debt, lack of experience and contacts."
Schawbel emphasized that older workers bring a lot to the table that younger workers don't, including experience, the Rolodex and the know-how to operate a business.
"They've been there and done that while millennials are still learning the ropes," he said.
In the study, only 28 percent of Gen Y respondents identified with being "high risk," compared with 40 percent of Gen X respondents and 43 percent of boomers. This could be due in part, Schawbel said, to Gen Y employees viewing their jobs as temporary since 55 percent of Gen Y respondents referred to their current employer as a "step" in their career path. When Gen Y respondents were asked about their intentions to stay with their present company for a long time, only 26 percent agreed or strongly agreed.
The study, performed by job search engine Monster.com and Millennial Branding, a Gen Y research and consulting firm, was based on a survey of 2,828 randomly selected Monster users.
Nearly a third of all respondents feel they have the freedom, flexibility and resources to be an intrapreneur, and slightly more Gen Y respondents feel they have their management's support in becoming an intrapreneur. But while 42 percent of respondents feel they have opportunities to work on projects outside of their direct responsibility, only 23 percent feel encouraged to work on these projects.
So what does all this mean for companies?
Schawbel said companies should focus on different things to appeal to different generations.
"For instance, if they want to attract millennials, they need to put an emphasis on training and development opportunities and if they want to attract boomers, they need a solid healthcare program," he said. In general, "companies should want to hire entrepreneurs because they allow them to stay innovative and competitive in the marketplace."
The new survey "revealed that the entrepreneurial spirit resides in all of us and across all generations of workers" said Jeffrey Quinn, vice president of Global Monster Insights, in a press release. "Whether it's a direct result of the current economy, or a person's independent drive, we are seeing more and more people across generations starting their own businesses as alternatives to traditional jobs or careers.
"Employer retention strategies could benefit from creating environments that encourage entrepreneurial culture and opportunities for workers," he said.

Before You Go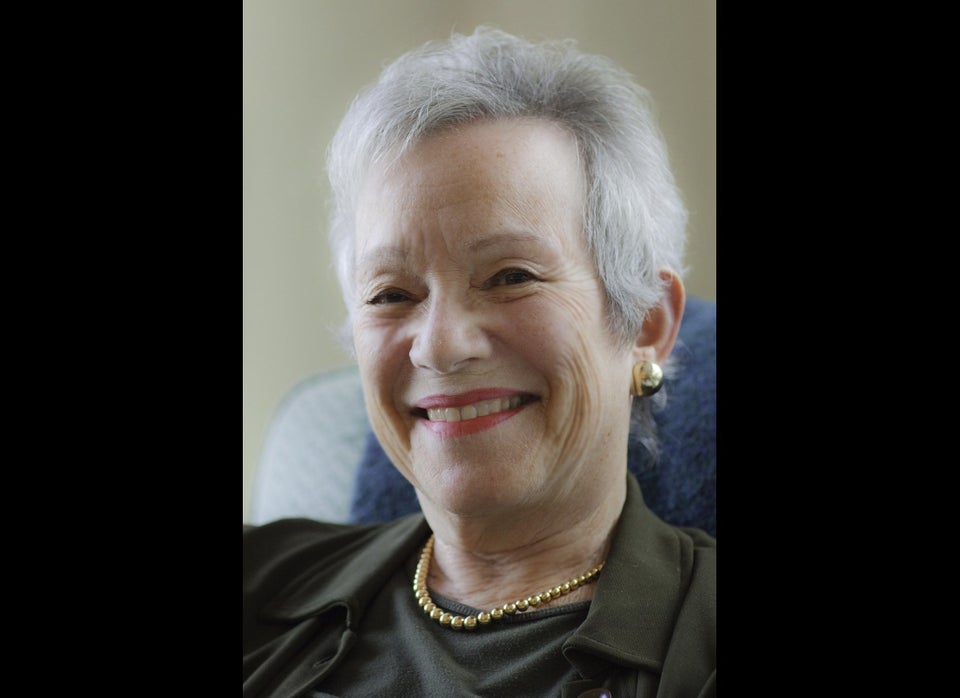 Late Bloomers
Popular in the Community