WASHINGTON ― Jackie Griggs knew a baby was coming. On Saturday, the certified nurse-midwife drove about 12 miles from her home to the Bay Area Birth Center in Pasadena, a suburb near Houston. The day before, the storm didn't seem like that big of a deal. Then Hurricane Harvey hit. Griggs, who is 59, called three other people, but they couldn't make it in. She realized that she was going to be delivering the baby alone.
Holly Wood, 24, and her husband, John, had already driven in from their home more than an hour away in Lumberton. With the hurricane approaching, they decided to come early and stay at a hotel down the street. Wood had the option to go to a hospital, but she felt comfortable with Griggs.
"All I needed was her and my husband, and that big old bathtub," she said, noting that she did not have a complicated pregnancy, with the exception of hyperemesis gravidarum, or HG, which causes severe nausea and vomiting.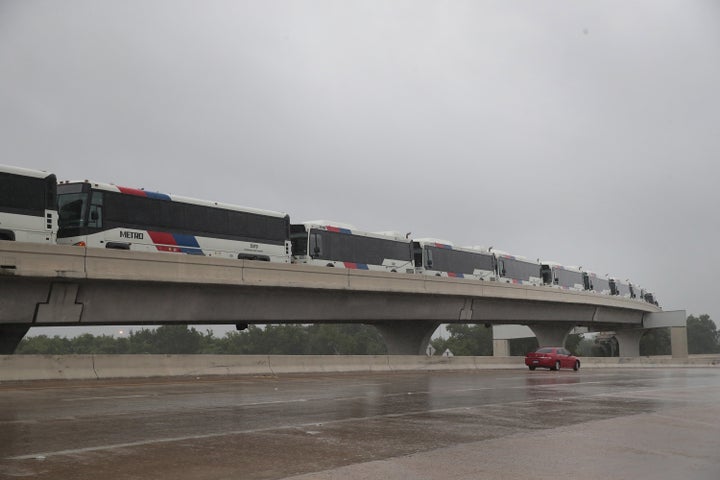 The birth center was on pretty high ground. But shortly after Wood and her husband arrived on Saturday, the streets started to flood. The couple and the midwife buckled in for a long night. As Wood labored, the rain pounded down, and lightning and thunder rocked the building.
"I kept going to the doors, seeing if water was coming in, looking to see if there was any trees down," Griggs said. The building was secure, but she looked outside and saw water running over the sidewalks and the street.
Griggs, who has five sons, and has delivered about 1,200 babies, had been through a major storm before ― nine years ago, when Hurricane Ike hit. Back then, the center lost electricity. This time, she was more prepared with flashlights and candles, and was grateful when the power stayed on.
"Me and the baby's dad looked at each other a few times after lightning, like, 'Oh my gosh!'" Griggs said.
"It got to be where all I could focus on was how much pain I was in," Wood said, of giving birth. But there were a few times the storm got scary. When they were wondering whether the power was going to go out, she reassured herself that women have been delivering babies for a long time.
Her healthy baby, Atlas, was born Sunday morning, weighing 9 pounds, 3 ounces. The new parents couldn't leave right away because of the water. John ventured alone to the hotel on Sunday, to make sure the route was safe. Holly was scared, praying that he wouldn't get stuck. They finally made it to the Quality Inn, driving past cars abandoned in the storm.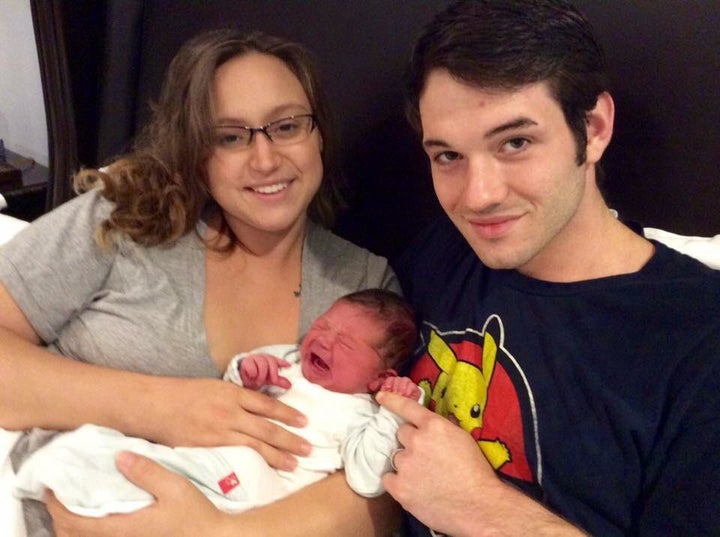 Griggs, the nurse-midwife, tried to go home, but turned her car around after she saw high water. "The sights were shocking," she said. "The flooding was incredible." She holed up in the birth center, eating instant oatmeal and raisins, and reading The Liar's Club, a memoir about an east Texas oil town.
"I'm kind of lonesome," she said Monday. "But I'm just thankful to be OK." As of Tuesday, she was planning to bring diapers to a nearby church shelter and help out with kids there.
Wood, the new mom, previously worked as a grooming assistant, and her husband is employed at a restaurant and farmer's market in Beaumont. They have big plans for Atlas. They hope to take him traveling as soon as he's a little bigger.
"We really want to experience the world," she said.
But for now, they're waiting out the storm, hoping the supplies they packed ― fortunately, "I usually am a little bit of an overpacker," Wood said ― will last. To pass time, they're renting movies from a nearby Redbox, watching "Beauty and the Beast" and "Going in Style."
Wood's milk production hasn't started yet, but she has donated milk with her. Because the stores are closed, they were unable to buy a dropper for the baby. So, they fashioned a makeshift one in the hotel room out of a plastic cup and a coffee straw.
"You adapt to what you got to do," she said. "We've kind of learned how to work with what you're given."
Sign up for the HuffPost Must Reads newsletter. Each Sunday, we will bring you the best original reporting, long form writing and breaking news from The Huffington Post and around the web, plus behind-the-scenes looks at how it's all made. Click here to sign up!
Before You Go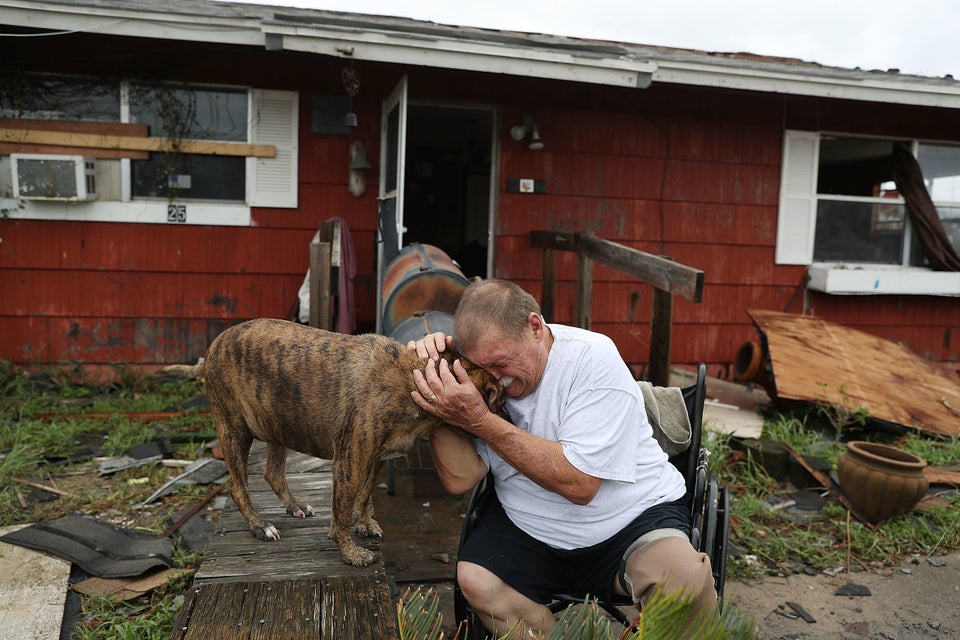 Hurricane Harvey Aftermath
Popular in the Community