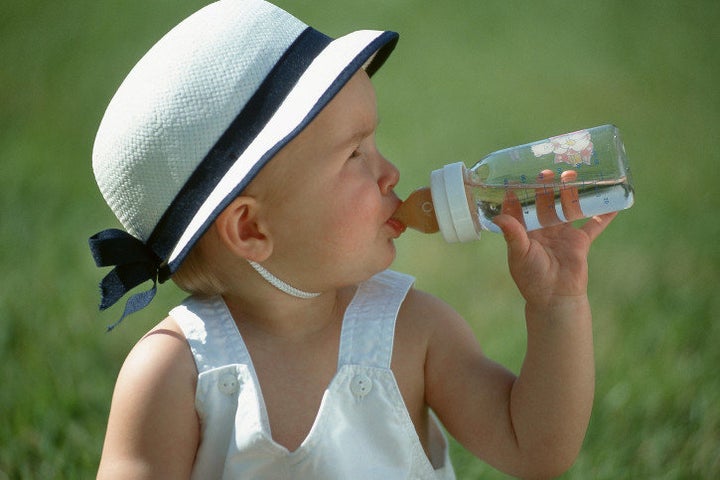 Lawmakers sent a bill to Gov. Jerry Brown's desk yesterday that would ban the use of the chemical bisphenol A in baby bottles and sippy cups, marking a victory for health and environmental advocates who've sought a similar measure since early 2009.
Despite the research findings, California lawmakers have had a difficult time enacting any ban of the substance.
Sen. Fran Pavley, D-Santa Monica, tried but failed to pass a bill last year that would have banned BPA from baby formula.
The group agreed that their " 'holy grail' spokesperson would be a pregnant young mother who would be willing to speak around the U.S. about the benefits of BPA," meeting notes said. The group also discussed using "fear tactics" about the lack of access to food products as a grassroots lobbying technique.
History now shows that the approach flopped in Connecticut, where the state attorney general got word of the backroom meeting and publicly blasted it as "political manipulation."
However, the campaign may have succeeded last year in California.
Chemical industry lobbyists bought a full-page newspaper ad depicting an empty shopping cart in a desert, suggesting the chemical ban might leave grocery shelves bare. And a trade group representing America's leading baby formula makers have warned lawmakers that the ban might impact women who rely on a state program for baby formula, a claim that program's leaders refute.
Ultimately, a bill banning BPA in baby formula died last year, with many lawmakers saying they'd like to first see the impact of the state's Green Chemistry Initiative. That plan is meant to give state agency scientists and administrators say over proposed chemical bans, rather than having lawmakers wrestle with numerous and complex chemical ban bills.
This year's bill, co-sponsored by Pavley and authored by Assemblywoman Betsy Butler, D-El Segundo, originally banned BPA from baby food and formula, but was amended to apply only to cups and bottles.
The bill is still opposed by the American Chemistry Council and Grocery Manufacturers Association, according to an analysis. Critics of the bill say BPA is safe as it is currently used and argue that a mandate to use the "least toxic alternative" is ill-defined.
Christina Jewett is a reporter for California Watch, a project of the non-profit Center for Investigative Reporting. Find more California Watch stories here.
Related
Popular in the Community