A baby in a box is not only adorable, it's safe.
That is why the practice has been going on for almost 80 years in Finland, which has the world's lowest infant mortality rates. Every newborn is provided with a cardboard box to sleep in along with a starter kit of clothes, diapers and toys from the government.
"For too many years the UK has fallen behind its European counterparts when it comes to reducing infant mortality," Dr. Karen Joash, a consultant obstetrician with the hospital, said in a statement. "These boxes and the education resources that sit alongside them have been proven to help reduce the infant mortality rate in Finland and we hope that these results could be replicated in the UK."
The box is thought to prevent cot death due to its small size, which can help prevent babies from rolling onto their stomach, a cause of sudden infant death syndrome, according to the London Evening Standard. In Finland, babies traditionally sleep in the box for the first eight months of their lives.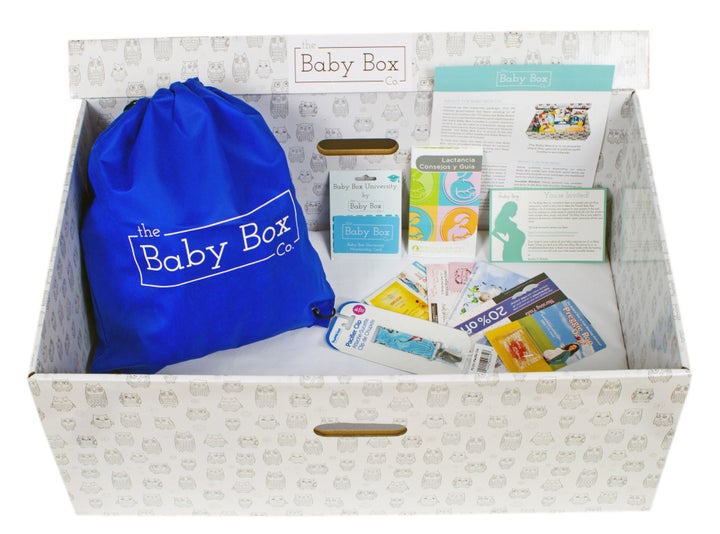 "Having this and being given those bits and pieces you need once you get home just for your first few weeks is really brilliant," new mom Bianca Adefarakan-Davies, who was one of the first to receive a Baby Box in West London, told ITV. "As a bed, something portable like this is actually really good, and he loves it! If you got any old cardboard box you would not put your child in there, but this one does actually work."
Get on it, America!