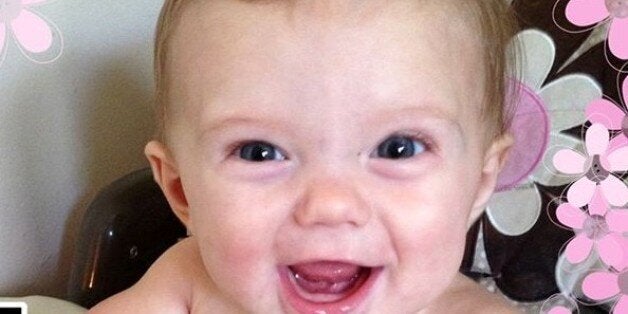 After battling with Michigan's Department of Human Services for six weeks, medical marijuana patients Steve and Maria Green regained custody of 8-month old daughter Brielle "Bree" Green Friday, MLive reports.
The seizure of Baby Bree made headlines around Michigan after the state removed her from the Green's home in Lansing, Mich., last month, saying that the parents' marijuana usage posed a danger to their child.
The Michigan Medical Marihuana Act, passed in 2008 by voters, allows licensed caregivers to tend to a small amount of marijuana plants in the home. According to the law, Michigan medical marijuana users can't be denied custody of their children "unless the person's behavior is such that it creates an unreasonable danger to the minor that can be clearly articulated and substantiated." Both parents are state-licensed marijuana users; Maria is also licensed as a caregiver, meaning that she can grow the plants in her home. Steve Green has used marijuana to treat his epilepsy, while Maria used it to combat symptoms of multiple sclerosis, Michigan Marijuana News said.
The Greens' legal saga began in 2011, when police were investigating a home invasion in Auburn Hills, Mich., in the neighborhood where the Greens formerly lived. An officer smelled marijuana coming from their home. Police obtained a warrant and raided the home, confiscating 29 marijuana plants, according to MLive. The couple was charged with manufacturing marijuana, a four-year felony, despite being licensed to grow the plants.
A custody dispute between Maria and her ex-husband over their school-aged son led to the boy's father filing a complaint that the Greens' home was unfit for children because the parents used marijuana around their kids. When officials from Child Protective Services visited their Lansing home and demanded to see the grow room, the parents declined unless a court order was produced, citing language in Michigan's medical marijuana law mandating that only one person is allowed to have access to grow rooms where marijuana plants are stored.
Children's Protective Services caseworkers then petitioned to remove Bree from her parents' home because her mother had marijuana in the house, the Detroit Free Press reported. The baby, who was breastfeeding at the time, was placed in the care of Maria's mother, and the parents were allowed to see her only during scheduled visits.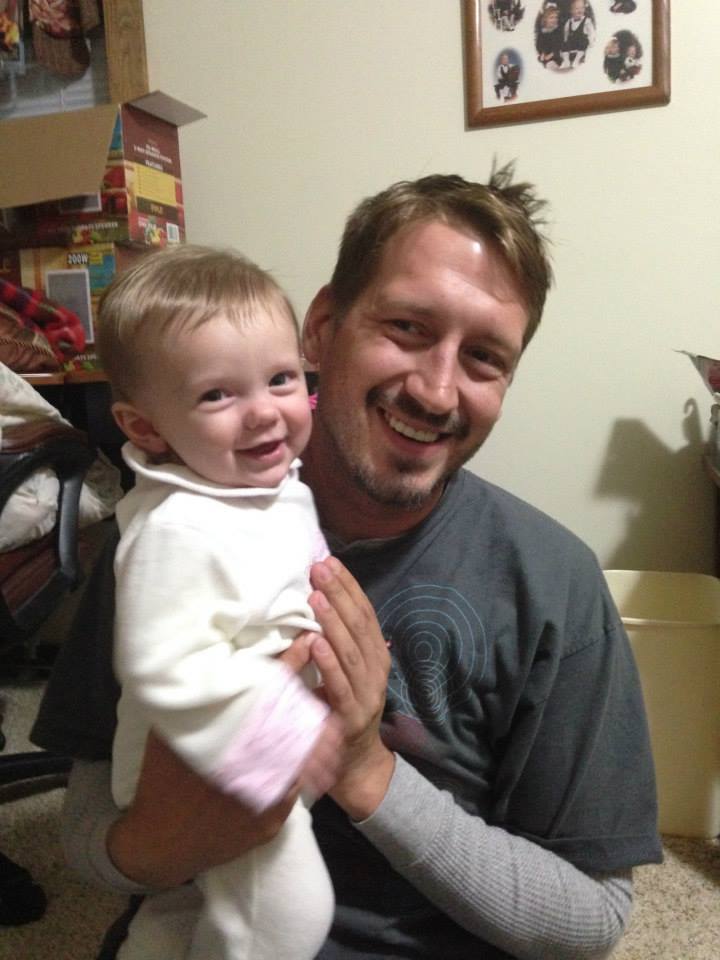 Bree Green and her father, Steve Green, photographed during a supervised visit. Photo via Free Bree Facebook page.
According to the Lansing City Pulse, Ingham County Family Court removed Bree after the attorney referee, Rob Porter, said that marijuana in the home was inherently dangerous to children.
"It is reasonable to assume that marijuana is being grown in that home with children being present, and that is dangerous for children to be involved in that situation," Porter said, according to the Michigan Marijuana News. "We have homes being robbed at gunpoint -– by individuals who know that children are at home."
The Oakland County Prosecutor's Office dropped all the charges against the Green family stemming from their 2011 arrest on Oct. 3 after receiving medical paperwork proving that Steve Green was a licensed medical marijuana patient, said Lansing City Pulse. At the time, Maria was a licensed caregiver, but not a patient.
As part of an agreement made with Ingham County Judge Richard Garcia during a special hearing Friday, the Greens must attend parenting classes for 30 days and submit Bree to regular drug-testing, according to parts of the agreement which were made public. In the meantime, they've been able to bring Bree back home. If they meet all of the provisions of their agreement, the matter will be dropped for good.
The Greens, who denied they ever smoked marijuana around their children, will also be allowed to continue growing medical marijuana in their home. As a caretaker, Maria Green is licensed to provide marijuana for her husband and five other cancer patients.
"It's great because it was such a difficult position for [Maria] and myself," Steve Green said to MLive. "I would die for Bree, but I don't think I should have to choose that."
Watch video of the Green's reaction after their daughter was seized from them:
Support HuffPost
The Stakes Have Never Been Higher
Related
Before You Go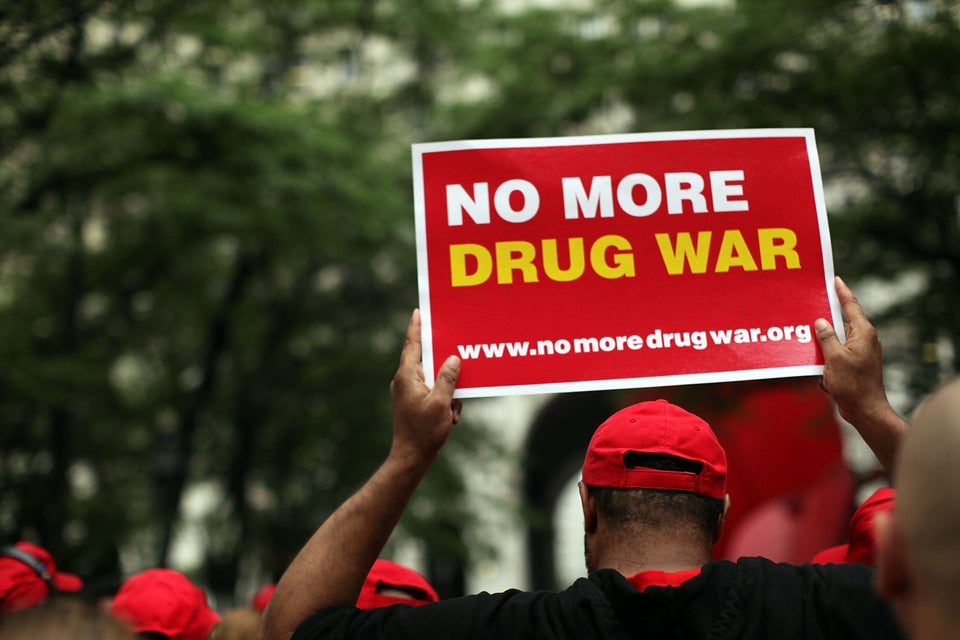 27 Reasons Why The U.S. Shouldn't Lead The War On Drugs
Popular in the Community