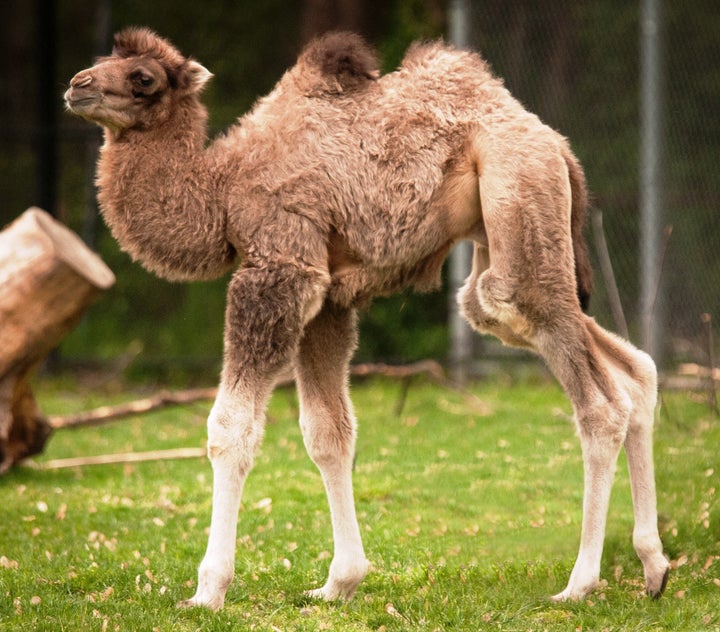 Bulgan isn't even a month old, and already he's competing for cutest animal at the Detroit Zoo.
The Bactrian camel calf was born to mom Suren and father Rusty, both four-year-olds, on April 28 at the zoo in Royal Oak, Mich. He's spending his days in the camel habitat with his parents and the zoo's fourth camel, 16-year-old Princess.
Bactrian camels have two humps and are fully mature at age four, standing about seven feet tall and weighing up to 1,600 pounds. Bulgan, whose name comes from a Mongolian province, is three feet tall and weighed 102 pounds at birth.
In the past few weeks, Bulgan's been practicing walking on spindly legs, though he's much further along than a human baby -- camels can stand up as soon as 30 minutes after they're born.
He is already drawing a crowd, but if you haven't see him yet you haven't missed any of the adorableness, officials assure.
"He is doing very well and growing cuter by the day," said Robert Lessnau, Detroit Zoological Society Curator of Mammals.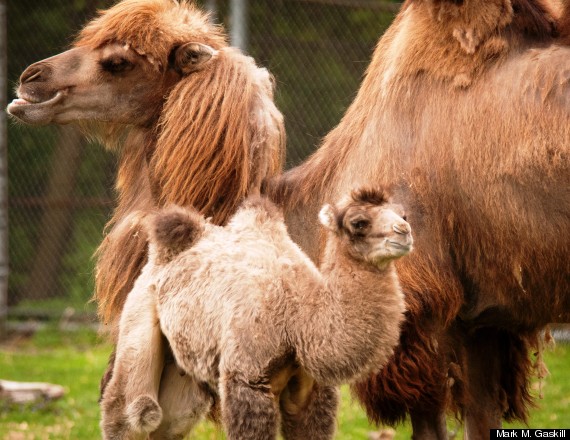 Camel calf Bulgan with mom Suren

MORE ANIMALS IN THE NEWS: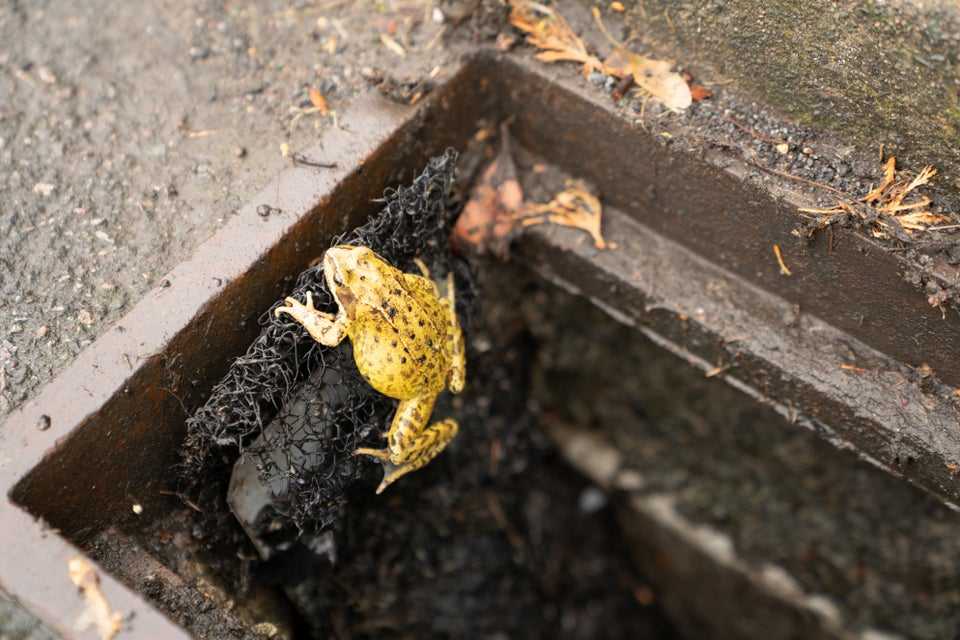 Animals In The News
Related
Popular in the Community