Philippines-based budget airline Cebu Pacific awarded one million non-expiring air miles to a baby born Sunday aboard one of its flights. The points can be shared with family members.
According to a release from the airline, the flight, which was on its way from Dubai to Manila, diverted to Hyderabad, India about halfway through the trip after the will-be frequent flyer's mother unexpectedly went into labor early at 32 weeks pregnant.
Lance Gokongwei, President and CEO of CEB, thanked both the flight and cabin crew "for handling the situation with the utmost professionalism and efficiency." He also thanked two nurses who were passengers on the flight and "helped ensure the baby's safe delivery."
Haven is the first baby ever born aboard one of the airline's flights, and according to a fellow passenger, the whole thing went as swimmingly as possible ― considering the fact that they were thousands of feet in the air.
"We only heard one semi-loud screech, and a few seconds later, there were tinier, cute screeches, and it was when we knew the baby was born. Luckily, she only had to push ONCE," Missy Berberabe Umandal captioned on a Facebook photo.
Welcome to the world, Haven! Looks like you'll get to see much of it for free!
Before You Go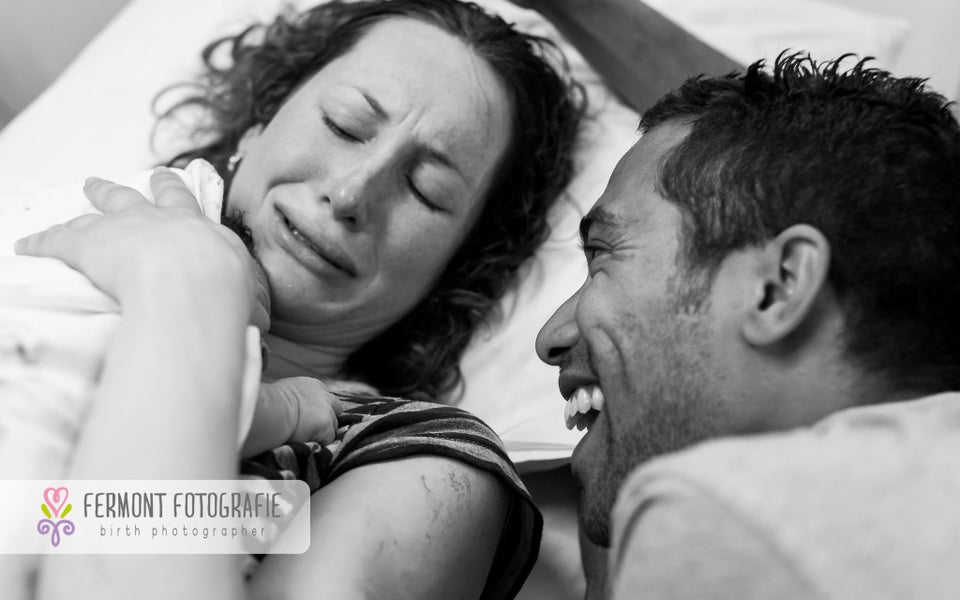 Beautiful Photos Show Parents' First Moments With Their Babies
Popular in the Community