Third-time Mom Paula D'Amore from Boca Raton had plan for her daughter's birth: she wanted to labor for home for as long as possible before going to the hospital for what she hoped would be her second VBAC birth. She decorated her home with affirmations made by best friend and birth photographer, Paulina Splechta. The affirmations were meant to assure Paula that everything would be fine during her labor and delivery. Although everything did turn out fine, her baby was in a hurry to be born and her delivery was nothing like she had imagined.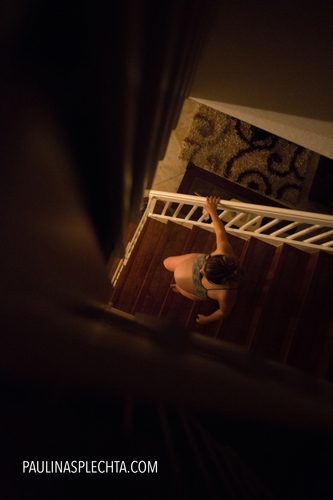 Early in the morning on April 7th, Paula was awoken by contractions. She let her husband Joe sleep a while, made coffee, and got Joe's "Labor Coach" t-shirt ready for him. After a couple of hours, she woke up her husband and started making calls to her birth team to let them know shle was in the early stages of labor.

Waiting until it was time to leave for the hospital, Paula read her affirmations, among them, "I am not afraid. I was born to do this," "VBAC Warrior," "She believed she could so she did," and "I feel safe, I feel calm, I feel strong." Surrounded by her husband, her doula Lindsey Ripley, her Mother, and her best friend/photographer Paulina, Paula labored in the tub. After about 20 minutes of laboring in the water, she realized something had changed and told everyone she needed to get to the hospital as quickly as possible. Paula's husband and her photographer got in the car with her while her doula drove separately. However, not long into the ride Paula started to feel the urge to push. Once the urge to push hit, Paula's doula got into the car with her and her photographer drove behind them, a little more slowly but doing her best to keep up. Paula's midwife, Christine Hackshaw was also on her way to the hospital.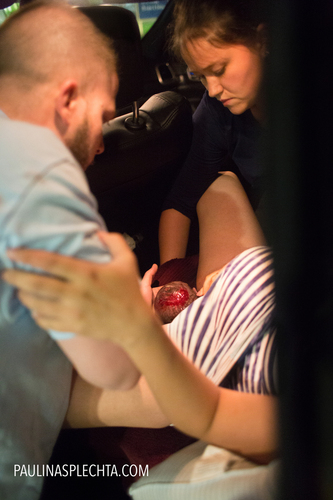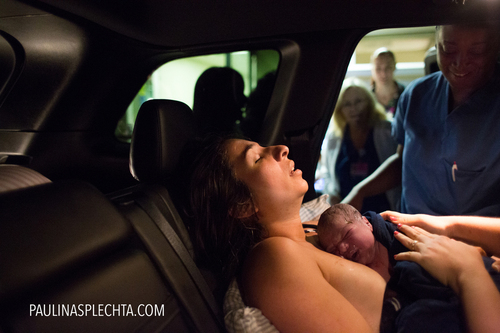 Driving along 95 in Florida, Paula could not control the urge to push and started screaming for her husband to hurry to get to the hospital. Her husband drove as fast as he could and as soon as they got there he ran inside and yelled for help to come out for his wife. As her husband was coming back out, Paula felt the need to push again - and this time she knew her daughter was about to be born. Paula pushed and her doula instructed Paula's husband to catch the baby's head. Once the baby's head was out a nurse who had followed Paula's husband to the car moved in to suction the baby to ensure she could breathe. Then, Paula's midwife, who had arrived by that time, took over while Paula gave a couple of more pushes to deliver her baby. With her daughter safely on her chest, Paula rested in the car for a few moments while her husband went to the other side of the car to cut the umbilical cord.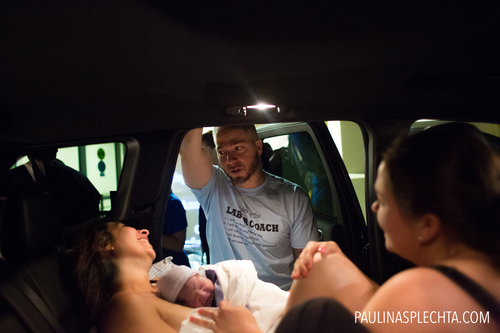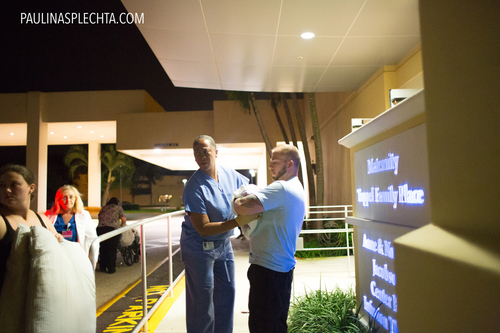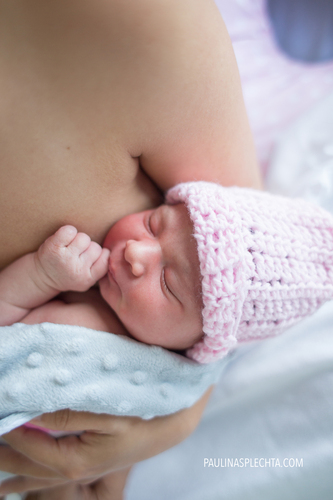 Baby Daniella weighed 8 pounds, 6 ounces and both Mother and daughter are doing great. No word yet on whether Daniella will always be in a rush to get places but time will tell.