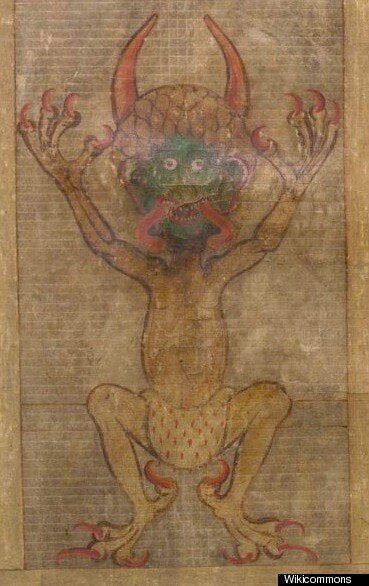 A four-month-old perished Sunday after he fell from a third-story balcony in suburban Paris with 10 other family members who believed they were fleeing the devil, according to reports.
Though circumstances surrounding the incident remain unclear, the family is said to have leapt from their apartment in La Verriere to the parking lot below after a woman awoke to see her husband moving about the room while nude. The woman began screaming, "It's the devil!" while her husband ran into the another room, where 11 people, including several children, were watching television.
As Odile Faivre, deputy prosecutor in Versailles, told Sky News, "The man in question. . .was completely naked, got up to feed his child, at which point the other occupants took him for the devil." Another woman is believed to have grabbed a knife and stabbed the man before she, along with other family members, leapt from the balcony.
The infant was admitted to a Paris children's hospital and died a few hours later. Seven of the remaining victims were hospitalized with multiple traumas. According to the Daily Mail, police have found no evidence of "hallucinogenic drugs or unusual religious rituals."
REAL LIFE. REAL NEWS. REAL VOICES.
Help us tell more of the stories that matter from voices that too often remain unheard.