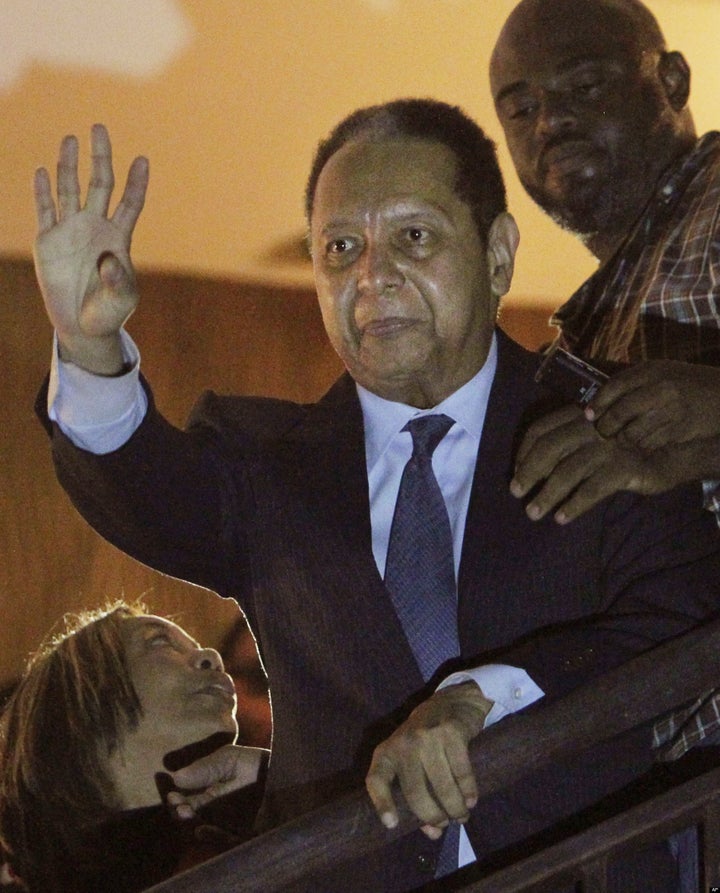 It was announced that former Haitian dictator Jean-Claude "Baby Doc" Duvalier will be replacing Regis Philbin as host of the perennial morning show Live with Regis and Kelly. "It will be a thrill to be working with Mr. Duvalier," said Live producer Michael Gelman. "Not only does he have a fervent international following but he also has a surprisingly extensive knowledge of fashion trends and Justin Bieber."
Duvalier's arrival and detainment in Haiti was intentionally timed to coincide with Philbin's announcement of his retirement. "Duvalier will bring his own unique style to the show," said Duvalier spokesperson Camille LaFevre at a press conference. When asked if current charges of corruption, embezzlement and human rights abuses may interfere with his hosting duties, LaFevre commented, "What's past is past. And when people hear his low-cal twists on holiday favorites, people will fall in love with him all over again."
Duvalier, who had been in strong contention to replace Simon Cowell on American Idol, sees this as the next step in his evolving career. "It's time for him to get onto the important work of giving out free travel trivia prizes and interviewing the Kardashian twins," said LaFevre. Regis Philbin himself enthusiastically opined, "It's out of control! Has he ever seen Notre Dame play football? Baby Doc? How can a man be called Baby? It's crazy! Which camera am I looking at?"