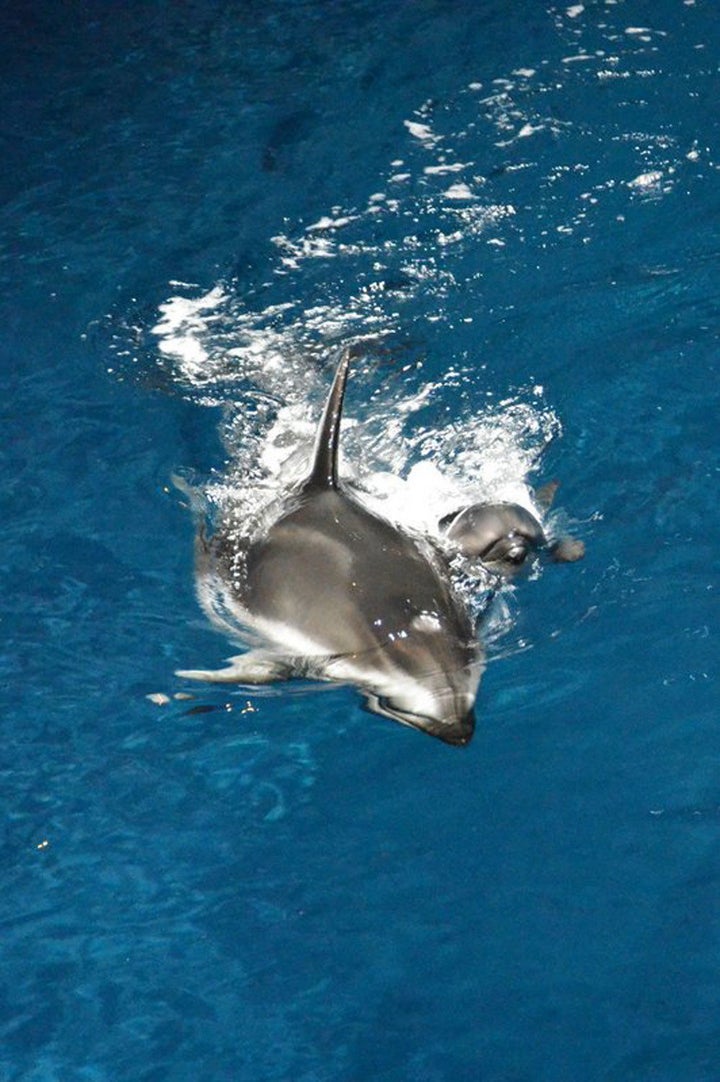 On Monday, the aquarium's Pacific white-sided dolphin, Piquet, gave birth to a 3-foot-long, 25 lb. calf, whose gender has not yet been determined, according to a release. The pair will be under 24-hour observation for several months, although aquarium staff say both mother and calf appear to be doing very well.

"We are thrilled about the birth; however, a calf must reach several milestones in its first days and months," Ken Ramirez, Shedd's Executive Vice President of Animal Care and Training, said in a statement. "We know that female Pacific white-sided dolphins in the wild and in aquariums and zoos commonly lose their first calf during pregnancy or during their first year of life."
The baby dolphin was fathered by Lii, a male dolphin at the Miami Seaquarium, with whom the Shedd has a cooperative breeding program to help revitalize the struggling species, according to the aquarium. Fewer than 20 Pacific white-sided dolphins are currently living in North American zoos and aquariums.
Mother and calf will not be available for public view until both have made it through this first critical period, according to Shedd officials. Check the Shedd's website, Twitter feed and Facebook page for up-to-date information about the pair.
Check out photos of Piquet and her new calf, courtesy of the Shedd Aquarium:
Related
Before You Go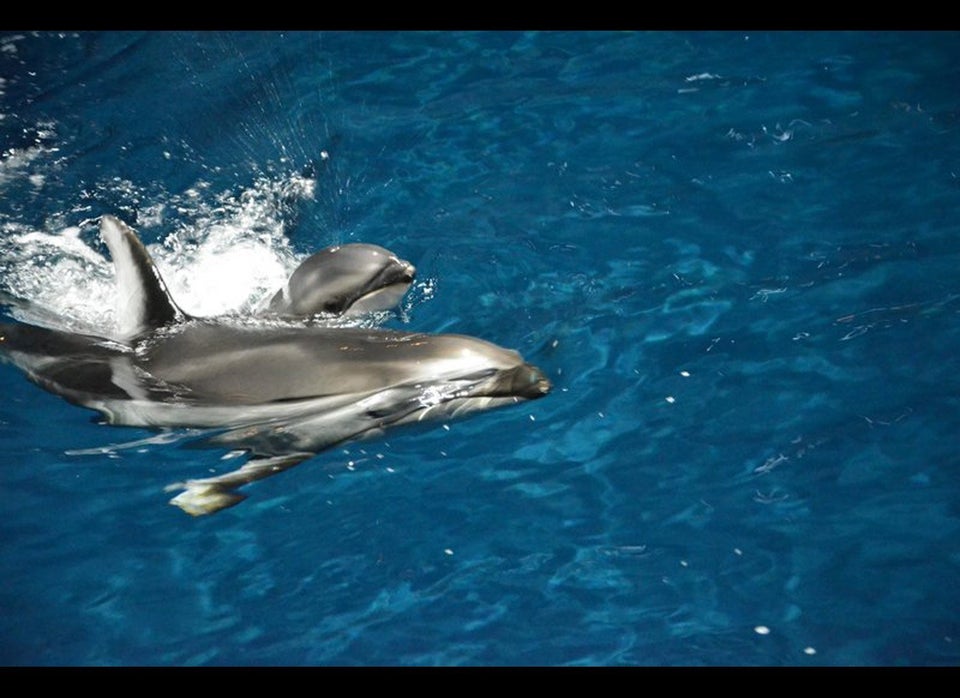 Baby Dolphin At The Shedd
Popular in the Community