Fearing the young elephant would not be able to fend for himself after his mother's untimely death, the rescue team worked to capture the calf. Veterinarians were finally able to tranquilize the baby elephant, and he was transported to the organization's elephant orphanage in Nairobi National Park.
The team documented the rescue in a video that shows the dehydrated elephant consuming two bottles of milk and water at the trust's nursery. After the calf recovered, he joined other young elephants who had lost their families. The David Sheldrick Wildlife Trust later named him "Sokotei."
Though the notion that elephants have the capacity to grieve was once only supported by anecdotal evidence, in the past decade, researchers have studied elephants in mourning.
Watch a video, detailing how the rescue team recently saved the elephant calf who refused to leave his mother's side, below.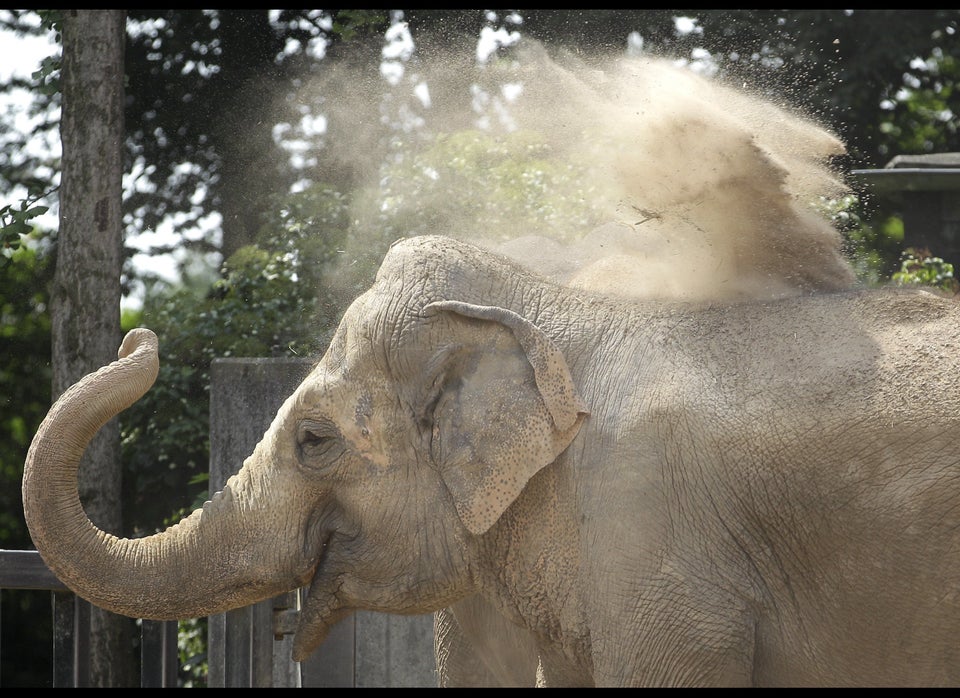 Elephant Overload
Popular in the Community