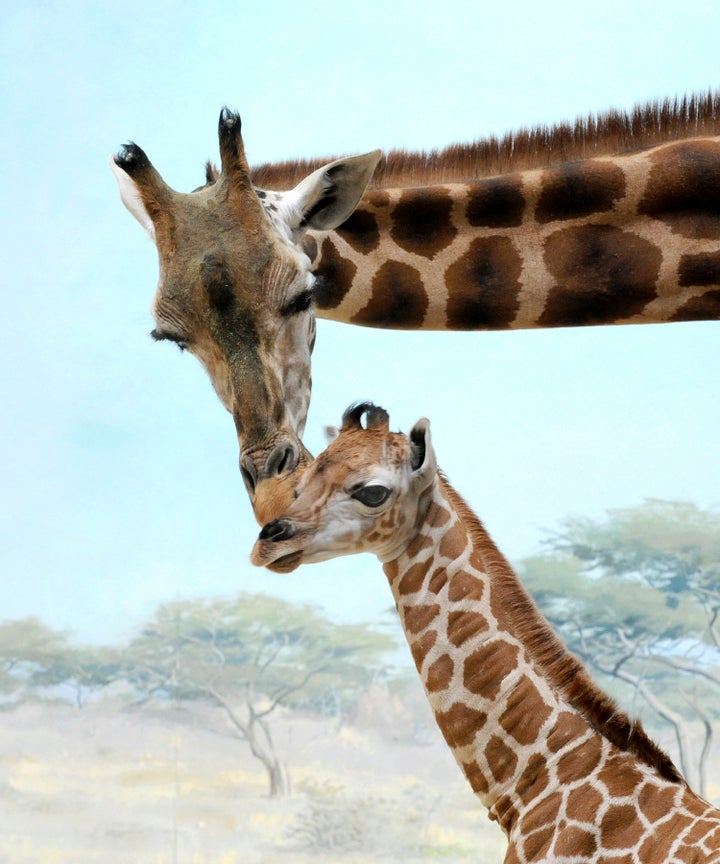 Next week, the newborn giraffe will make its public debut in the zoo's "African Plains" area, according to a media release from the Bronx Zoo.

Approximately 6 feet tall and weighing more than 100 pounds at birth, it could eventually grow to 16 feet and as much as 2,600 pounds.
Though the baby has not yet been given a name, the Bronx Zoo names all of its giraffes in memory of Mr. and Mrs. James Carter, benefactors for the Carter Giraffe Building, where the calf is currently resting with its mother.

Giraffes are native to central, east, and southern Africa, while the Baringo, or Rothschild's, giraffe is found in western Kenya and eastern Uganda.
WCS is working to protect giraffes in key African landscapes like Zakouma, Chad; Murchison Falls, Uganda, and in the Sahel of South Sudan.
Related
Popular in the Community