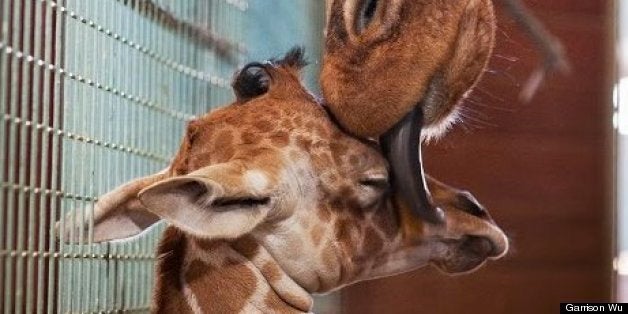 How can something so big be so freaking adorable?
Early Wednesday morning, that was the question likely being asked by staffers at the San Francisco Zoo when they welcomed the zoo's newest resident--a nearly six-foot tall, 130 pound baby giraffe.
"We are very excited about this birth," said Jim Nappi, the zoo's curator of hoofstock and marsupials, said in a statement. "Giraffes add a special majesty to our multi-species African Savanna exhibit. Their successful breeding means that our zoo-wide Wellness Initiative is working as it should be; and when the animals are thriving, we are happy."
This calf is the third born to an 11-year old giraffe name Kristen that the zoo acquired from Busch Gardens in Tampa, Florida. The pregnancy allowed the zoo to conduct its first successful awake ultrasound that gave zoo staff the ability to check in on the baby's progress while it was still in utero during its nearly year-and-a-half gestation period.
Both mother and calf are recuperating in an area closed off to visitors, but are expected to be transferred over to the zoo's African savannah exhibit in a few weeks.
Reticulated giraffes are the tallest living land animal. They can reach heights of 18 feet and weigh up to 3,000 pounds when full grown. The species isn't endangered, but its native habitat has been severely reduced, with most of the wild population is now clustered in western Africa near Tanzania.
Check out these pictures of the baby giraffe: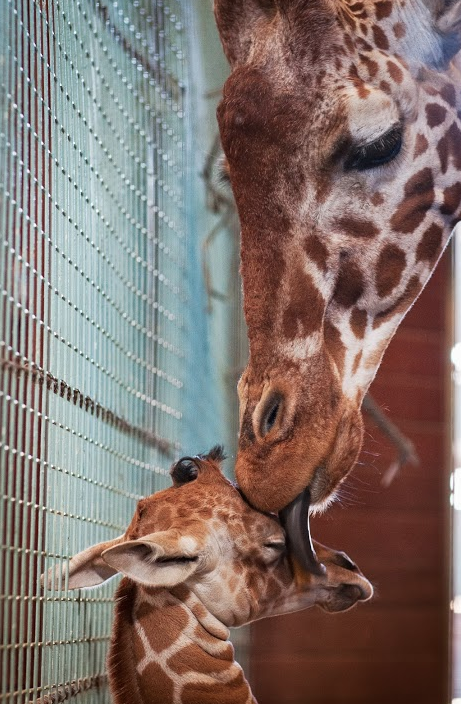 San Francisco Zoo Baby Giraffe
Popular in the Community