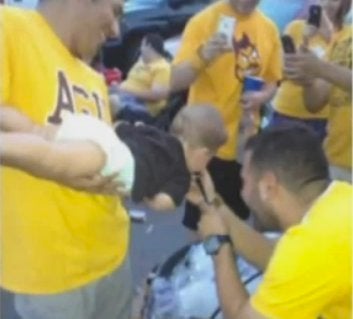 Yes, this photo, which went viral after appearing on message boards earlier this week, depicts a child in diapers hoisted over a keg by a man in an ASU T-shirt in what is either an incredibly premature rite of passage or a joke now blown out of proportion.
Surprise! ABC Phoenix reports that local residents are outraged. The KNXV news anchors weighed in as well, calling the photo "totally tasteless" and saying that a child shouldn't even be at a tailgate party.
UPDATE: Oct 6. -- In a statement released to The Huffington Post, Arizona State Police confirmed that their investigation has concluded:
The Arizona State University Police have investigated the baby in the "tailgating" photo and have learned that the photo was a staged shot. The baby was not given beer and there is no evidence that a crime occurred.
An attorney for the child's parents told KTVK that the photo was staged, but authorities are taking it seriously. ASU released this statement about the image:
ASU Police are looking into the posted photo. It's not clear if this is a joke or an actual event that occurred. Police are contacting the website that displayed the photo to see if they can determine who posted it.
See this year's party school list from Playboy below.
Related
Before You Go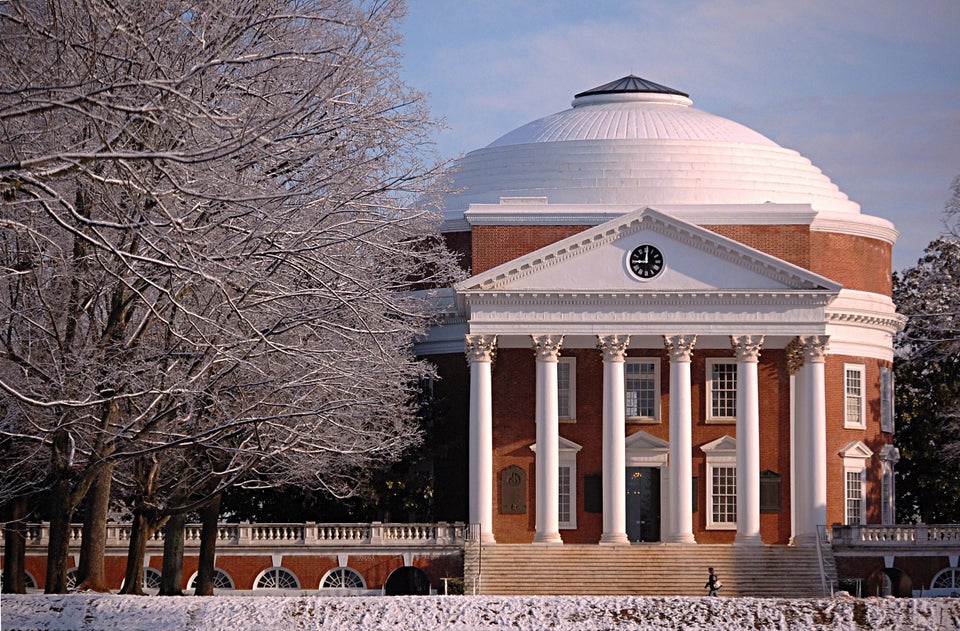 Playboy's Top Party Schools 2012
Popular in the Community