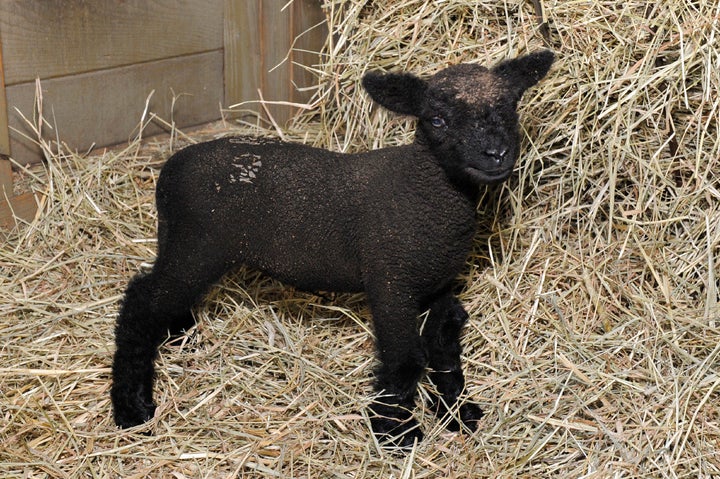 As New Yorkers braced for Hurricane Irene Saturday, staff at the Central Park Zoo made a surprising discovery--a brand new baby lamb.
"We all came very early to prepare for the storm," Susan Cardillo, assistant curator of the zoo, told The New York Daily News. "There was a little baby lamb laying next to the mother."
Caught up in the hurricane fever that was sweeping the city Saturday, zookeepers quickly dubbed the eight pound Southdown (or baby doll) sheep "Irene Hope".
"On a day of great uncertainty for New York City, the lamb brought smiles and hope to all of us at the zoo," Cardillo said. "We had to name her Irene Hope. She was a big surprise. It is rare to see a lamb born in late August."
According to the Zoo, staff ensured Irene Hope's health before securing her with her mother in their stable as the storm roared through the area. The first 24 hours of nursing is critical to a lamb's health.
When Cardillo returned to the stable Sunday, she was relieved to find the lamb and ewe (see photo below) resting peacefully. According to The News, flooding in Central Park reached the edge of the Zoo but the stable withstood the storm's fury.
Irene Hope was born to mother, Truffle and father, Sid.
Irene Hope will be nursed by her mother for approximately three to four months.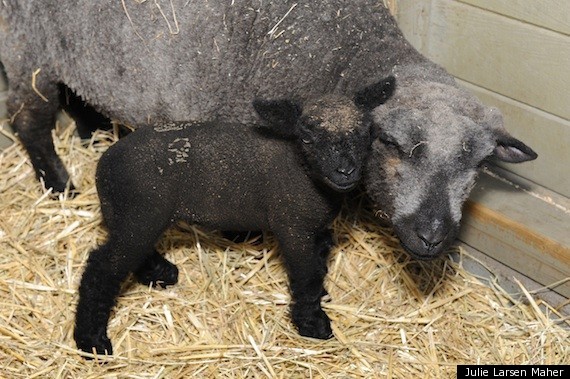 Irene Hope and mother, Truffle.
Related
Popular in the Community