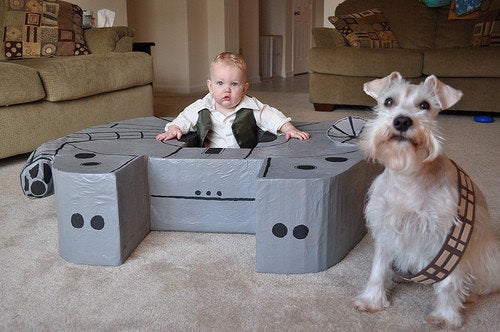 Because seriously, what kid doesn't need his own Millennium Falcon?
Both Lucas and Lesley are fans of "Star Wars" and decided to pay homage to their own childhoods.
The project took about three months to complete (yes, life got in the way), but Lesley excitedly unveiled the finished product to the world on April 4, and the Internet gave pictures of now 9-month-old Liam a warm welcome. His detailed spacecraft is comprised of several boxes, papier-mâché, packing tape, and silver spray paint.
Correction: A previous version of this article incorrectly identified Han Solo as "Hans" Solo. The author of this article wishes to apologize to our readers here and in galaxies far, far away.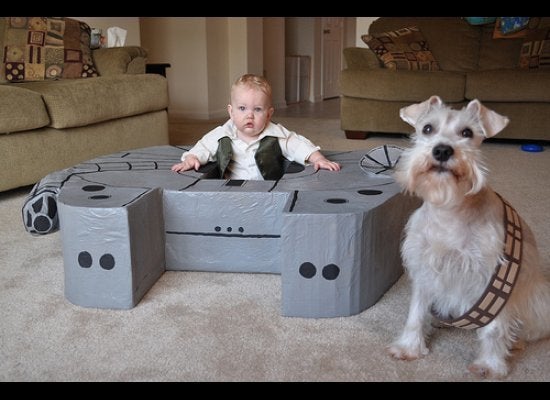 Baby Princess Leia
Meet 4-month-old Emerald Howson, daughter of Jake and Jenn Howson. Visit the Karpiuks' blog for more photos.