 New details about the hours before Lisa Irwin's disappearance have painted a clearer picture of the missing Missouri infant's final night in her Kansas City home.
The information, provided by sources who remained anonymous in each of the news reports, indicates that Baby Lisa disappeared from her crib during a period of between three and four hours, according to her parents' version of events.
SEE PHOTOS FROM THE SEARCH FOR BABY LISA: (timeline begins below)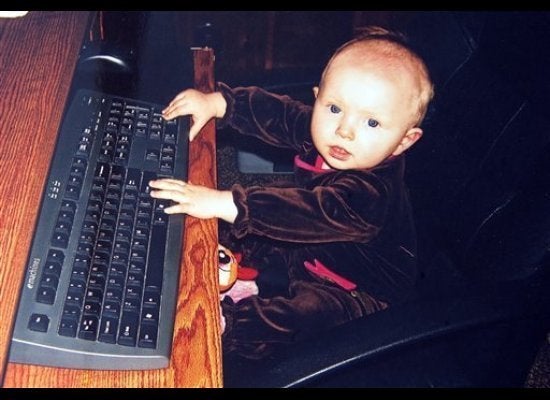 2:30 p.m.
Baby Lisa's father, Jeremy Irwin, returns to his Kansas City home from his day job as an electrician. He has a meal and plays with Baby Lisa, his son and Deborah Bradley's son, according to KCTV5.
4:30 p.m.
The 10-month-old's mother, Deborah Bradley, and her brother, Phillip Netz, head to a supermarket to buy baby food and boxed wine. A surveillance camera appears to record the couple as they shop at around 4:45 p.m., KCTV5 reports. Samantha Brando, a next-door neighbor who was visiting family's home with her 4-year-old daughter, checks on Baby Lisa in her crib. Jeremy Irwin stays at home with the kids, WPTV notes.
5 p.m.
Deborah Bradley finishes shopping and returns home with her brother, according to WPTV.
5:30 p.m.
Jeremy Irwin leaves to take on a night gig doing electrical work at a nearby Starbucks. Deborah Bradley's brother also departs the home, KCTV5 reports.
6 p.m.
Samantha Brando heads out to purchase more alcohol, according to KCTV5.
6:30 p.m.
Samantha Brando returns and her daughter sees Baby Lisa, according to WPTV. Deborah Bradley puts Baby Lisa in her crib. (The Kansas City Star has Deborah Bradley putting Baby Lisa in her crib at 6:40 p.m. and Samantha Brando returning around 7 p.m.).
The older children play inside while Deborah Bradley and Samantha Brando sit on the front porch, smoking cigarettes and drinking alcohol. Between 6:30 p.m. and 10:30 p.m., Bradley reportedly consumes between five and ten glasses of wine.
10:30 p.m.
Deborah Bradley turns off the lights and goes to sleep. The boys fall asleep in her bed, according to The Kansas City Star. Baby Lisa's door is closed. Samantha Brando stays on the porch until 11:30 p.m. chatting with another neighbor, KCTV5 reports. She tells authorities she notices nothing out of the ordinary.
3:30 a.m.
After work keeps him longer than expected, Jeremy Irwin returns home to find the lights on and the screen damaged, according to WPTV (KCTV5 has Jeremy Irwin getting home at 3:45 a.m.). He also notices that the front door is unlocked and a computer room window is open.
Frustrated by the lights being left on when money is tight -- and angry about seeing a stray kitten at the foot of the bed -- he wakes Deborah Bradley, according to The Kansas City Star.
A groggy Deborah Bradley realizes she hasn't checked on Baby Lisa, KCTV5 reports. She finds the crib empty. (WPTV reports that Jeremy Irwin is the first to realize Baby Lisa is missing).
Jeremy Irwin runs to Samantha Brando's house next door, but his neighbors say Lisa isn't there, WPTV. He realizes that the family's three cellphones are missing from a counter and dials 911 on a mobile phone he keeps for work.
Officers dispatched to the house are given the following message, according to KCTV5:
[H]e noticed that his 10-month-old daughter is missing and he's not sure how long she's been gone. And the screen is busted and he didn't witness anything.


CORRECTION: An earlier version of this story incorrectly referred to Deborah Bradley as Jeremy Irwin's wife. They are not married.
Related
Popular in the Community