One mother is calling on people across the Internet to fight against pediatric cancer in an incredibly powerful way.
Alissa Silva's 1-year-old son, Mason, died of leukemia in 2014 and while the mother has been through a lot, she hasn't stopped fighting. In honor of National Childhood Cancer Awareness Month, which takes place in September, Silva made a video, telling her story through notecards as a way to tell others about the disease and pay tribute to her son.
The video, set to Rachel Platten's "Fight Song," was shared on Facebook Tuesday and has since gone viral with more than 19 million views as of Wednesday.
"Hi, my name is Alissa and I am the mother of two children," reads the first card that Silva holds up reads. She then introduces Mason along with her daughter Alexis Mayse and holds up more cards which read, "I will never have a picture of them together because they've never met ... Because Mason lives in heaven now along with half of my heart."
The heartbreaking clip continues to explain Mason's disease along with some shocking facts surrounding childhood cancer.
Of the total federal funding for cancer research,"only 4 percent of federal government funding goes to our kids," the video reveals.
The mother later introduces people to childhood cancer charity St. Baldrick's Foundation, which funds cancer research. Though the video is incredibly emotional, it leaves us on a hopeful note.
"I promised Mason that I would bring as much awareness to this as I could," Silva's notecard reads, before calling on people to take action. "This is 'My Fight Song' and I will continue to fight until our kids get the funding they deserve."
To make a donation to St. Baldrick's Foundation, visit their website here.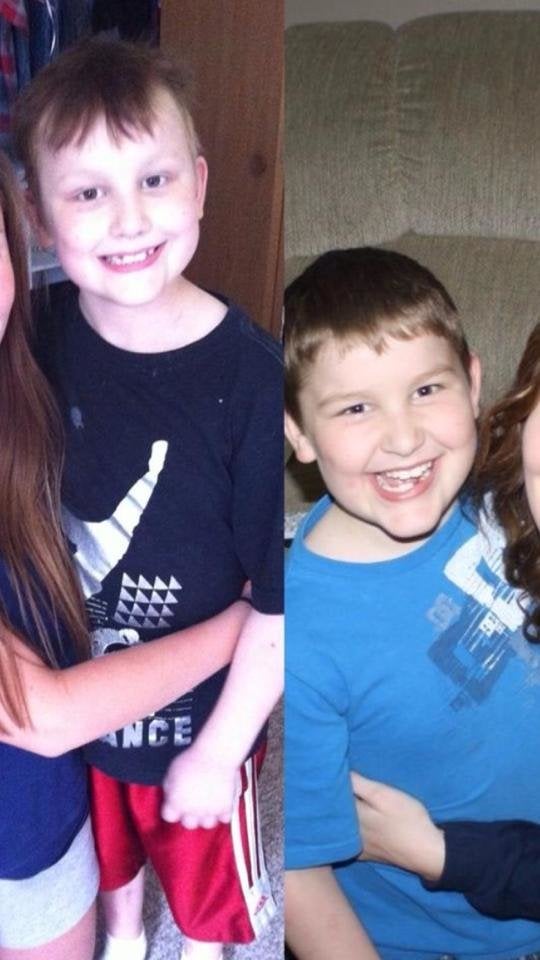 This Is What Pediatric Cancer Looks Like