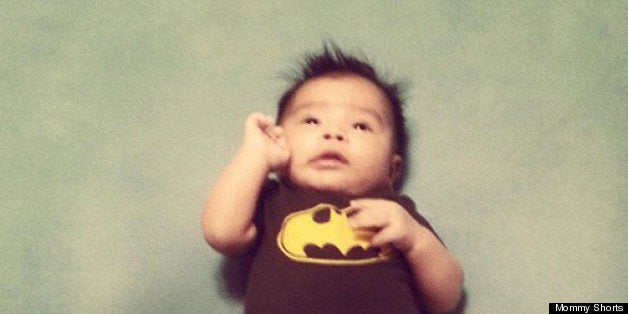 Last week, I took a photo of my 5 month old baby inside a mug. Well, not inside a mug exactly. I just put Harlow on the floor, held a mug in front of the camera so that it completely blocked the lower half of her body and snapped a shot.
The result was what looked like a miniaturized baby actually hanging out in my morning cup of coffee.
1. Put your baby on the floor (or a flat surface).
2. Hold a mug in front of your baby.
3. Snap a photo and share it on the Mommy Shorts fanpage or use #babeinamug and tag @mommyshorts on Instagram.
The idea caught on quickly -- it's super easy and works for kids of all size -- and pretty soon my feed was full of hundreds of people posting #babeinamug pics. There are purists and variations. Successes and failures. Babies, toddlers, dogs and even a few full grown adults in the mix.
I've been posting the best versions here and have been making collages of my favorites as well. It seems like #babeinthemug shots just make people smile.
Do you want to take a picture of your baby in a mug? Please do! Tag @mommyshorts so I can share. Below are a few shots for inspiration.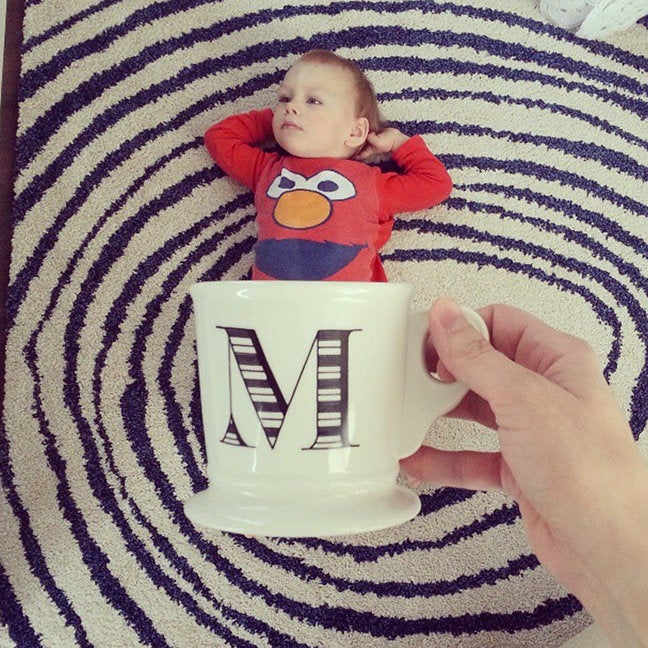 Baby Mugging
Related