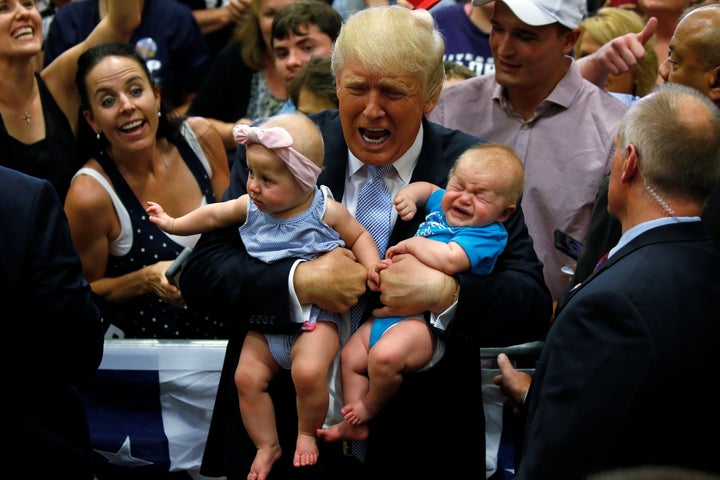 The latest data from the Social Security Administration shows the name Donald saw no change in popularity in the U.S. in 2017 from the year before. Donald remains No. 488 on the SSA's official list of the most popular baby names of 2017, the same position it occupied in 2016, according to Friday's release.
Donald fell 46 places in 2016 ― the year Donald Trump was elected president ― to 488 from 442 the year earlier. Social Security officials reported that 691 Donalds were born in 2015, and 624 babies were given that name in 2016.
In 2017, the number fell slightly, with 594 newborn Donalds. The SSA draws its name data from applications for Social Security cards based on year of birth (as long as the name is at least two characters long, and the sex and state where the birth took place are known).
There were 2,017,790 newborn males registered with the SSA in 2016, and 1,963,290 in 2017. Thus, the percentage of baby boys named Donald in each year was 0.03 percent.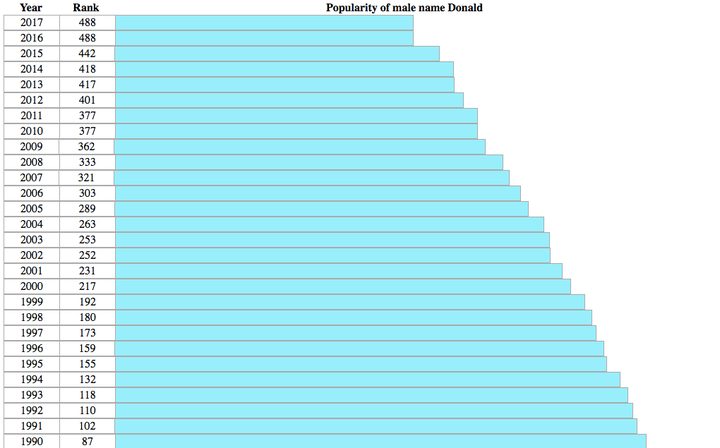 Prior to 2017, the current U.S. president's name had been declining in popularity for some time, though it showed a slightly larger drop in 2016 from the year before.