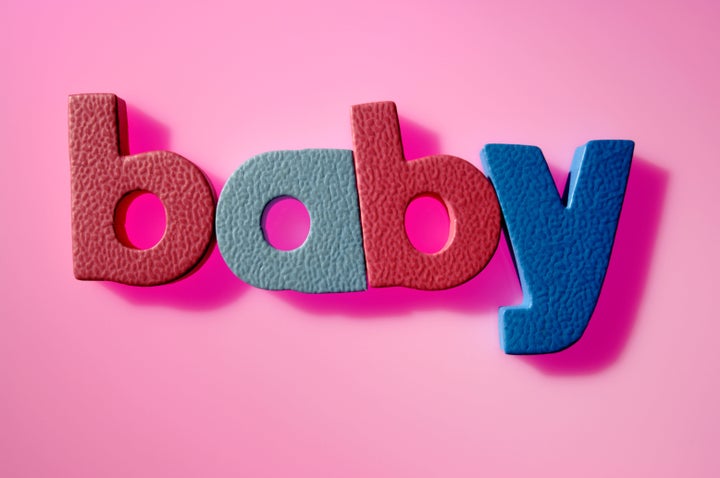 While certain parents try to trademark their baby's name, other parents -- about 54% according to a new online survey -- regret their chosen moniker. Gurgle.com, a web community for first time parents based in the UK, surveyed over 1,000 moms and dads and found that the majority wished they had picked a different name.
About 26% said the name they selected became too popular and almost half of the parents surveyed (49%) felt that their child's name just doesn't fit his or her personality.
Another website, yourbabydomainname.com, a U.S. based site, conducted a very similar survey in October 2011, which resulted in a much lower number: only 8% of the parents they asked admitted to regret. They did however, have the same rationale. A large number felt the name they picked had become too common.
Why such a staggering difference in results? Are American parents that much more sure of themselves than their British counterparts? That seems unlikely. A more plausible explanation could have to do with neither survey studying a pure sample of new parents; both sites relied on voluntary participants.
Gurgle.com also explored the ins and outs of naming decisions. About a fifth of parents told the site their partner rejected a name they really wanted. Some of those vetoed names were Scheherazade, Esme, Gateley (after Stephen Gateley), Renesse, and Majalla -- a unique bunch, but not nearly as bizarre as these names that were outlawed.
Regretful or not, most parents lay in the naming bed they made, so to speak. But it's not unheard of to make a change. Pauline and Jeffrey Eadie in Cleveland switched their daughter's name from Emma to Caroline when she was a newborn. And a Connecticut family switched their daughter's name from Sophie to Isadora when she was four. Their reason? There was an "overwhelming amount" of Sophies in her preschool class.
To avoid post-naming shoulda, woulda, couldas, founders of Nameberry.com Pamela Redmond Satran and Linda Rosenkrantz offer advice to rookie parents. One of the top seven mistakes parents make is caring about how "cool" the choice makes them look. Instead, they urge namers to focus on choosing a name that their child can happily live with forever.

Related