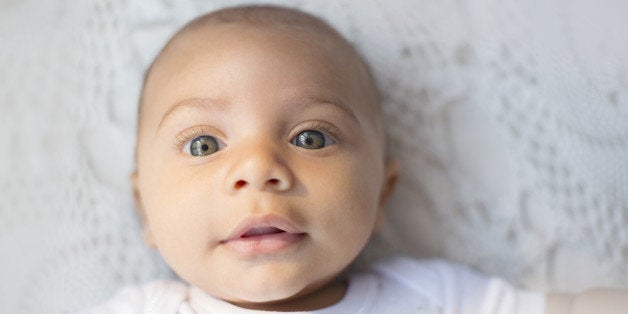 Baby name trends for 2015 signal an increasingly adventurous spirit in baby naming, with more meaningful and colorful words becoming names, new gender twists and the tapping of fresh international and pop-culture sources. Here are Nameberry's predictions for the 15 hottest trends for baby names 2015.
Biggest Big Picture Trend: Defining Names
Why give your child a mere name when you can call him something that creates a clear and powerful identity? Our major forward-looking trend for 2015 is word names that make a big statement. These may be grand names such as Titan or Royal, both recent choices of celebrities. They might be new virtue names such as Saint or Noble or badass names such as Breaker and Rowdy and Rogue. Defining names can also be nature names such as the stylish River or Sage, or cool kid names like Buzz or Lazer. These names define your child to the world -- or at least tell the world how you'd like them to be defined.
Trendiest Trend-Related Trend: All About That Bass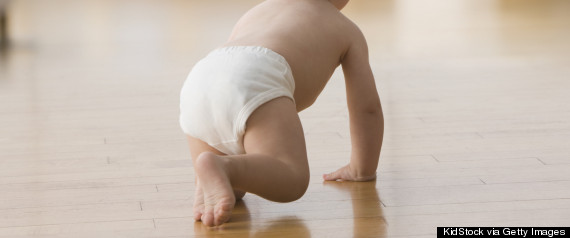 Like the year's catchiest pop tune says: It's all about that bass, in baby names too. Name endings are what's hot, with parents putting trendy endings like "bella" for girls or "ett" for boys before whatever comes at the start of a name. The super-popular Isabella is joined by Arabella, Mirabella, and Rosabella, while the fashionable Emmett welcomes brothers Beckett, Everett, and Bennett. Other stylish endings include "er" as in Harper and Miller and "s" for seemingly any boys' name, from Atticus to Silas to Zacharias.
Newest Gender-Bending Trend: Boys Reclaiming Names From The Girls
It's been a truism that once unisex names become widely used for girls, parents abandon them for boys. Now we see a welcome reverse of that sexist trend, with boys reclaiming names that had long been going toward the girls. Most recent statistics see boys taking back ground on such popular unisex names as Alexis, Carey, Casey, Courtney, Darian, Devon, Elisha, Jamie, Jody, Jordan, Kai, Kayden, Kelly, Lane, Loren, Milan, Robin, Rory, Rowan, Sidney, Tatum, and Tracy. Star pitcher Madison Bumgarner helps make this trend a winner.
Hottest Direction In Baby Naming: South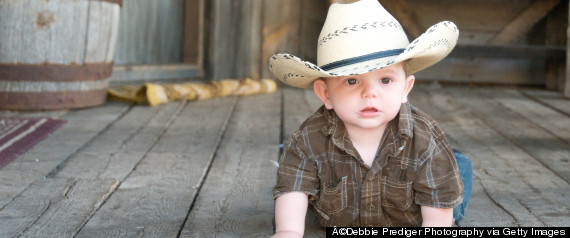 From cold winter names like North, Snow and Frost, baby names have gone South this year. This includes month names June and August, Southern states Georgia, Carolina, Alabama, Louisiana, and even Tennessee, as well as beachy names like Ocean, Dune and yes, Beach.
We've all known and loved "o"-ending boys' names like Milo and Theo for a while, but the big news is that girl-namers have now latched onto that trend big time. We find that "o"-sound ending such hotties as Juno, Marlow, Harlow, Margo(t), Monroe, Willow, Indigo, Isabeau and Shiloh.
Consonant Of The Moment: X In The Middle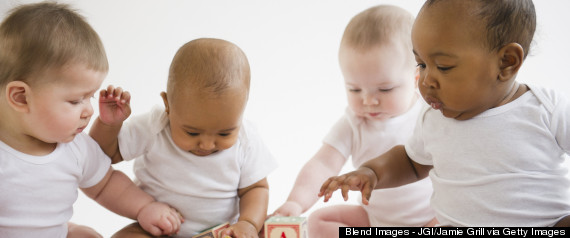 "X" is a patently cool letter, but too often "X"-starting names sound like inhabitants of the planet Xunon. The solution: Use the letter "X" at the end of a name, as in Felix and Fox, Hendrix and Knox, Beatrix and Lennox. Or better yet, stick it in the middle. We project the rise of such exciting, exotic names as Axel, Baxter, Dexter, Huxley, Maxine, Paxton, Pixie, and Roxana. We also foresee more spellings like Jaxen and Jaxson, but this is one case where "X" doesn't mark the spot.
Trend Most Likely To Cross The Ocean: Short, Simple Names
The chicest names throughout Europe these days are short and simple. Think of them as the little black dresses of baby names, elegant and always in style. In France, the Netherlands, Germany, and many other European countries, fashionable names include Isa, Eva, Ida, Lou, Lia, and Tess, while for boys we see Ben, Finn, Jack, Leon, Max, and Tom. Refreshing, and a trend we'd welcome to our shores.
Most Colorful Trend: Exotic Hues
There's been a vibrant color explosion in the baby name world, with more extreme hues like Lavender, Lilac and Mauve joining Violet; Indigo, Azure, Mazarine and Cerulean in line to replace the generic Blue, and Magenta, Fuschia and Crimson trailing Scarlett in the red spectrum.
Most Surprising Celebrity Name Inspiration: Piper Kerman Piper Kerman, the writer and character-inspirer of "Orange is the New Black," may be funny and inspirational, but she's also a convicted felon and prison inmate, hardly the stuff that baby name dreams are usually made of. Still, Piper entered the Top 100 this year for the very first time, its success reflecting the influence of the new binge-watching, streaming TV culture.
Coolest Middle Name Trend: Hero Names
Sure, lots of parents still use family names or simple connectives in the middle place, but an increasing number are looking to heroes for middle name inspiration. These may be first names or last, could include the name of a favorite author like Angelou or Austen, a musician such as Thelonious or Guthrie, an athlete like LeBron or a political hero like Malala. And why not use the middle name to give your child someone to look up to?Trendiest New Food Name: Kale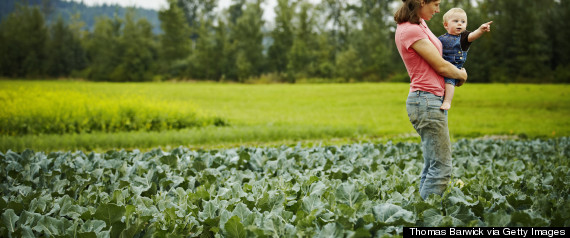 Kale isn't only in every salad bowl this year: It's also a trendy food-related baby name, taking over from Juniper, Clementine, and Apple. Other healthy greenery-inspired names we can see catching on include Lettice, Romaine and even Cale, though we draw the line at Arugula.
Ethnic Names Most Likely To Rise: Scottish
For decades U.S. baby namers have had a love affair with the Irish -- from Brian and Ryan to Liam and Declan. But now parents have begun to look towards other Celtic choices -- particularly the Scottish -- to name their bairns. These include lovely girls' names Fiona, Flora, Fenella, Greer, Isla and Elspeth, and for the boys, Finlay, Angus, Duncan, Ewan and Lachlan.
Newest Old People Names: Hazel And Gus Hazel and Gus, the couple from "The Fault in Our Stars," have both been brought back to life and given a cool, creative new image. A name that peaked in 1897, the soft and sweet botanical Hazel was also helped by being the choice of cool couple Emily Blunt and John Krasinski. Gus is emerging as the new Max, chosen by two celebs in one recent month.
Trend Trying Hardest To Have It All: Faux-Unisex Names
There are those unisex names like Jordan and Rory that have long been used for both girls and boys. And then there are other, highly-fashionable baby names that have a unisex gloss to them but in fact are distinctly gendered, used more than 95 percent for only one sex. These names that are trying hard, maybe too hard, to have it both ways include Addison, Bailey, Harper, Kendall, Kennedy, McKenzie, and Sloane for girls; Cameron, Grayson, Jayce, and Kellen for boys.
Trend We'd Like To See Jump The Shark: Matching Sibling Names
Memo to Duggars and other families still enamored of 50s-style matching names: There are so many more creative ways to link siblings' or twins' names these days. Yet the top twin names in the U.S. still include such matchy pairs as Madison and Mason, Taylor and Tyler, Ella and Emma, and Jacob and Jayden. This is one trend ready for retirement.
Want more baby name inspiration? Check us out on Pinterest!
Like Us On Facebook |

Follow Us On Twitter |

Contact HuffPost Parents
Related
Before You Go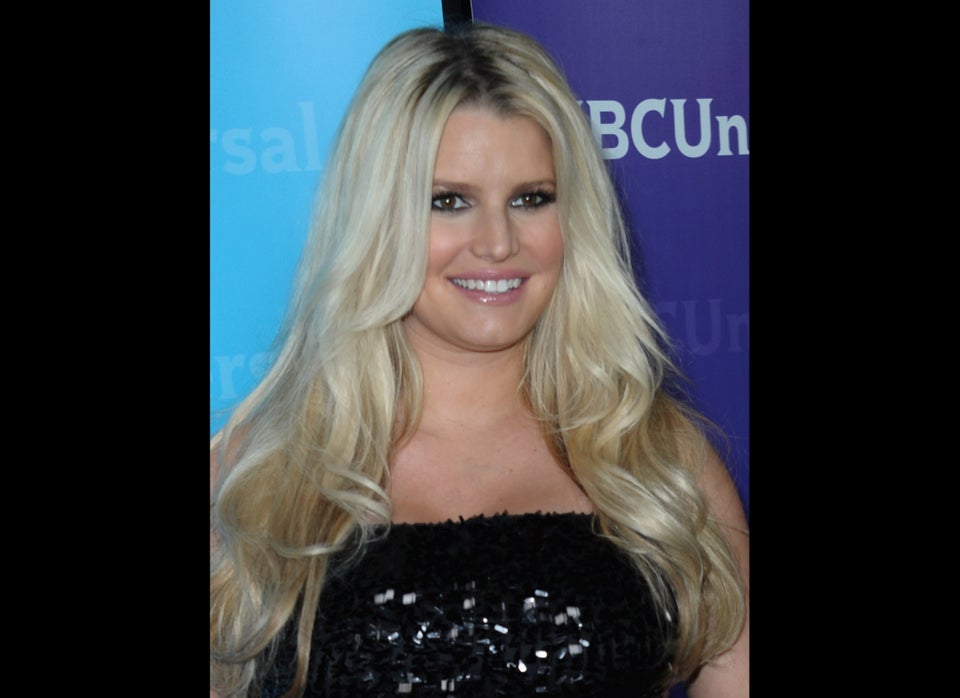 Inspiration Behind Celebrity Baby Name Choices