Taylor Swift is taking the world by storm this summer with her sold out 1989 tour. But before she was consistently playing for football stadium-sized crowds, she built up a reputation as a country-pop singer who wrote people's names into songs.
Whether it's in the title or lyrics, baby name ideas appear throughout her music, especially in the earlier albums. Here are 12 such names.
Drew
"Drew looks at me. I fake a smile so he won't see, that I want and I'm needing everything that we should be." -- "Teardrops On My Guitar"
Bobby
"I met Bobby on the boardwalk, summer of '45." -- "Starlight"
James
"You got that James Dean daydream look in your eye." -- "Style"
Cory
"Cory's eyes are like a jungle. He smiles, it's like the radio." -- "Stay Beautiful"
Stephen
"Hey Stephen, I know looks can be deceiving, but I know I saw a light in you." -- "Hey Stephen"
Abigail
"You sit in class next to a redhead named Abigail, and soon enough you're best friends." -- "Fifteen"
Romeo
"Romeo, take me somewhere we can be alone. I'll be waiting; all that's left to do is run." -- "Love Story"
Juliet
"That you were Romeo. You were throwing pebbles and my daddy said stay away from Juliet." -- "Love Story"
Mary
"Take me back to the time when we walked down the aisle. Our whole town came and our mamas cried." -- "Mary's Song (Oh My My My)"
Ronan
"Come on baby with me, we're gonna fly away from here. You were my best four years." -- "Ronan"
Tim
"When you think Tim McGraw, I hope you think my favorite song." -- "Tim McGraw"
John
"Dear John, I see it all now that you're gone." -- "Dear John"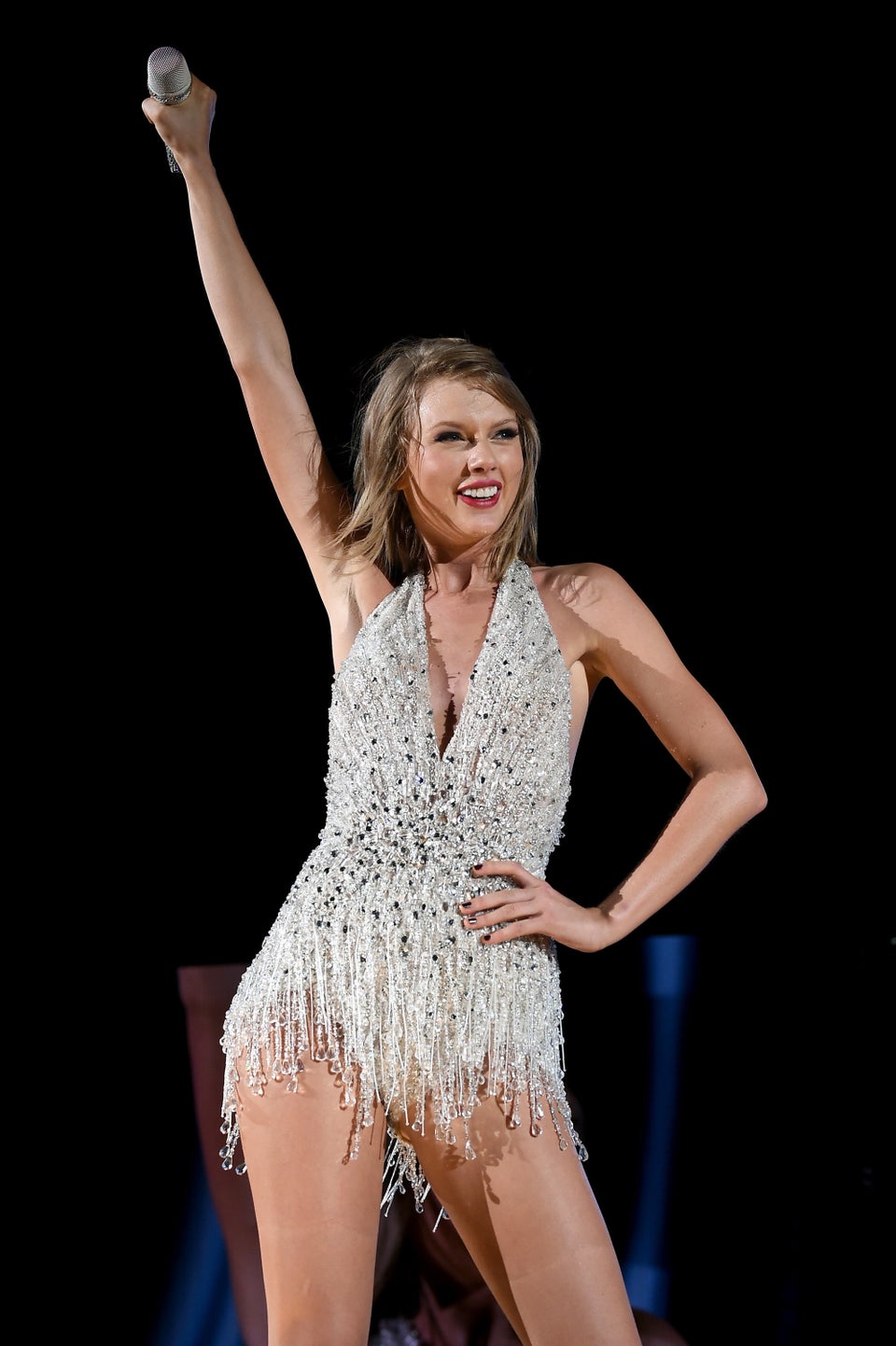 Taylor Swift's '1989' Tour