(Story continues below)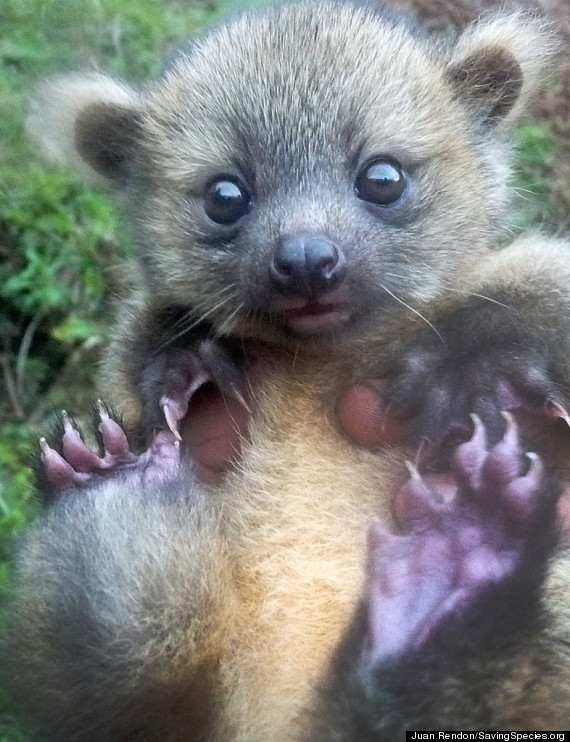 This particular Olinguito, pictured in Colombia's La Mesenia Reserve forest restoration project site, is said to be about the size of a kitten.
"They are so tiny," writes Saving Species, a conservation group working to protect land where the species was found. "They almost fit in the gentle hands of our conservation experts."
The animals eat fruit and only have one baby at a time. Their long claws and padded feet help them grip branches as they walk among trees in the cloud forest.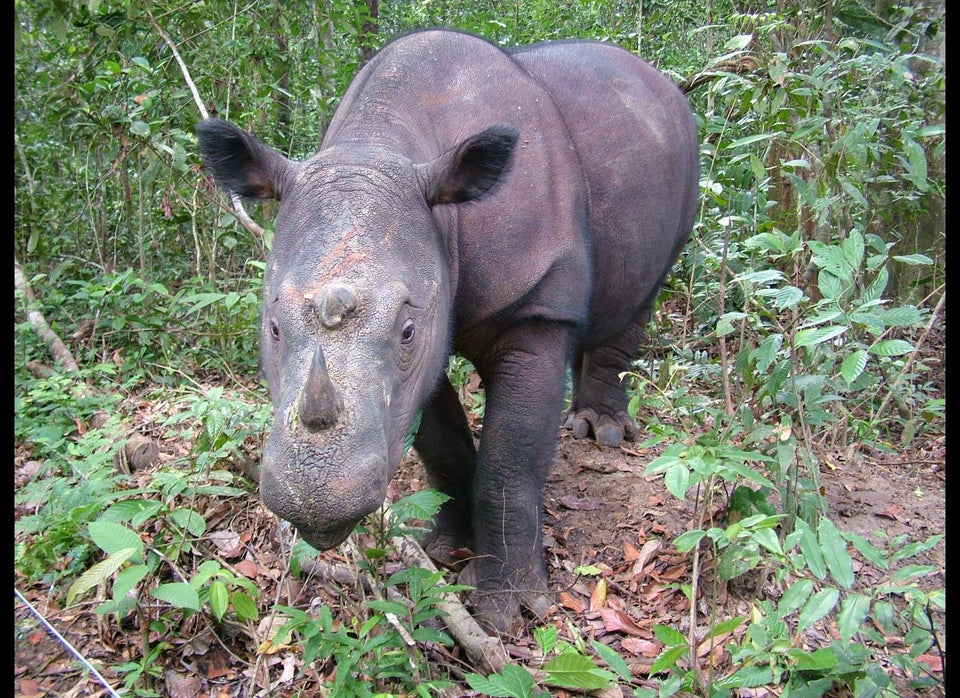 The World's Most Threatened Species