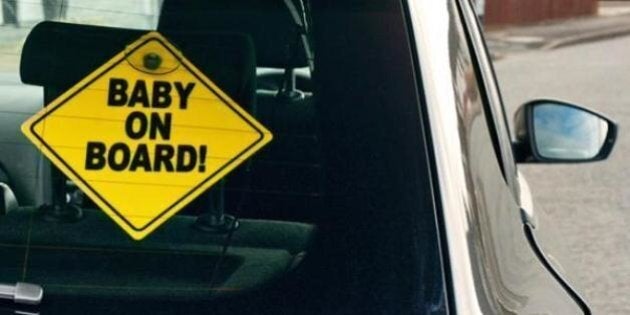 While some parents swear by 'Baby on Board' signs, there's a a stigma around them. Some people say they're "obnoxious" or even dangerous. So we decided to investigate how the ubiquitous signs came to be.
The yellow, diamond-shaped sign first arrived on the market in 1984. Michael Lerner, a successful recruiter at the time, was apparently approached by a friend who wanted advice on how to market the signs. Lerner wasn't a parent, but he was reportedly sold on the idea from his experience driving around with his 18-month-old nephew.
"People were tailgating me and cutting me off," he told the Wall Street Journal. "For the first time, I felt like a parent feels when they have a kid in the car."
The idea is that people will drive more safely around a vehicle they know has a baby in the backseat -- and what parent doesn't want to keep their baby safe? So Lerner invested his own money in the product and started up the company Safety 1st, which is now owned by the Canadian company Dorel Industries.
The signs, which are usually placed in the back window of a car, were an instant hit. USA Today reported that 10 million have been sold in the past 30 years.
"[The sign's] help can become a hindrance if drivers display signs when their child isn't in the vehicle," she said. "Worse still is the danger that can be posed by drivers obscuring their view by cluttering up windows with lots of signs. Drivers' priority should always be getting there safely without putting themselves, young passengers or other road users at risk."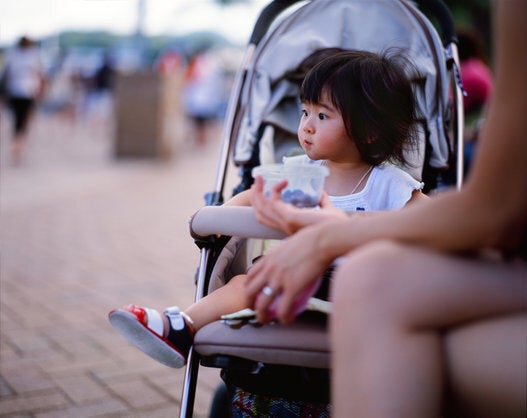 12 ridiculous things people have said to new parents