A lack of tunes won't stop these baby ostriches from flipping up their feathers and dancing. In a video entitled "Baby ostrich dance party," that's exactly what these chicks do.
The dancing duo are actually being raised as pets in Arizona by the blogger behind Camels & Friends, a site detailing one unusual pet owner's experience living with two camels, along with a variety of other animals.
The baby ostriches' owner notes that the tiny emus featured in the video are a bit shier than their ostrich friends.
Related
Before You Go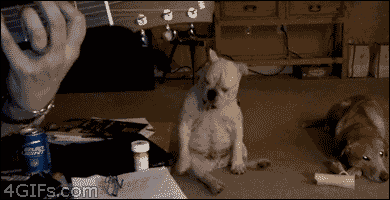 13 Dancing Animals GIFs
Popular in the Community