Baby pandas get even cuter when you put them in baskets.
Ten giant panda cubs were born this year at the breeding center in China's Ya'an, Sichuan province. On Friday, those babies, ranging from 1 week to 2 months old, were introduced to the public for the very first time, according to the People's Daily Online.
Giant pandas are endangered, with only 1,864 living in the wild, according to the World Wildlife Fund. But there is hope for the species. Mei Xiang, a famous giant panda at the National Zoo in Washington, gave birth to two beautiful panda cubs over the weekend to plenty of fanfare.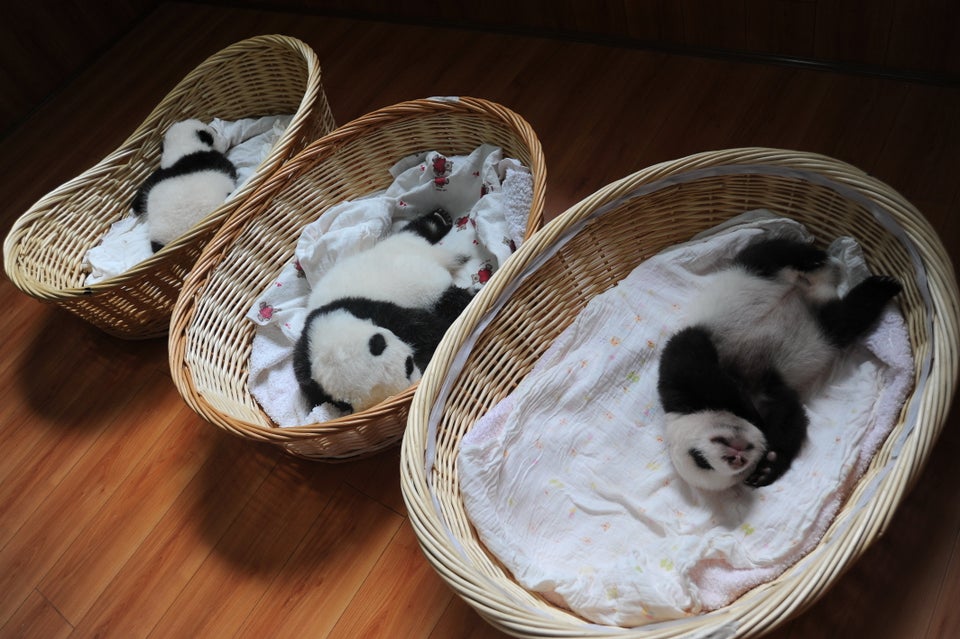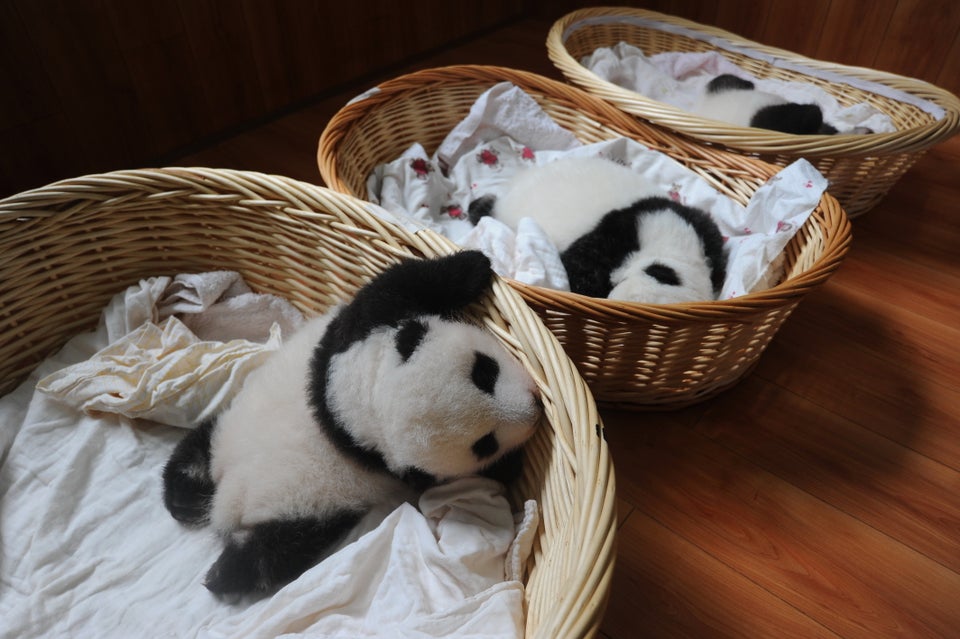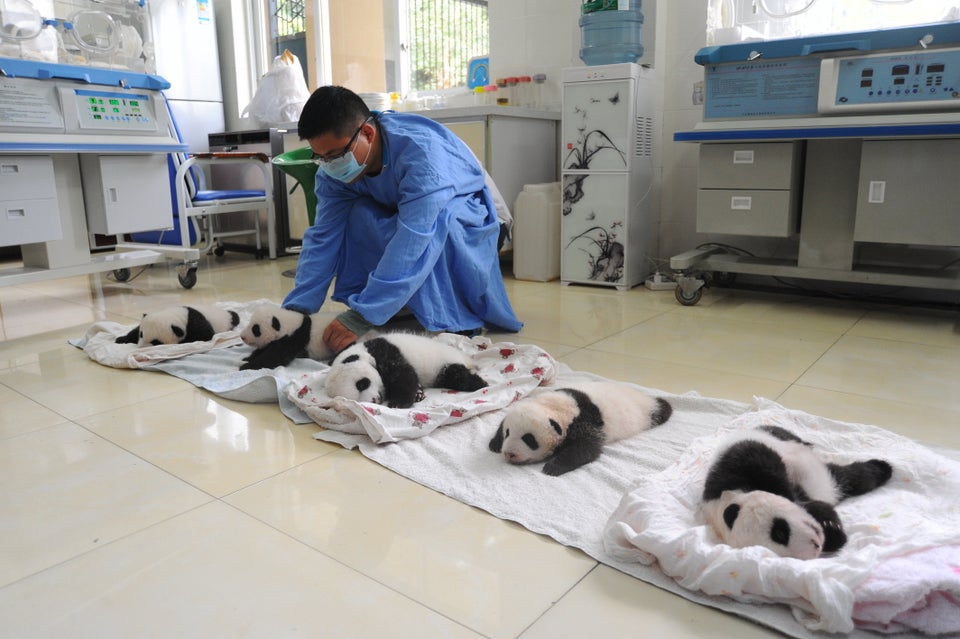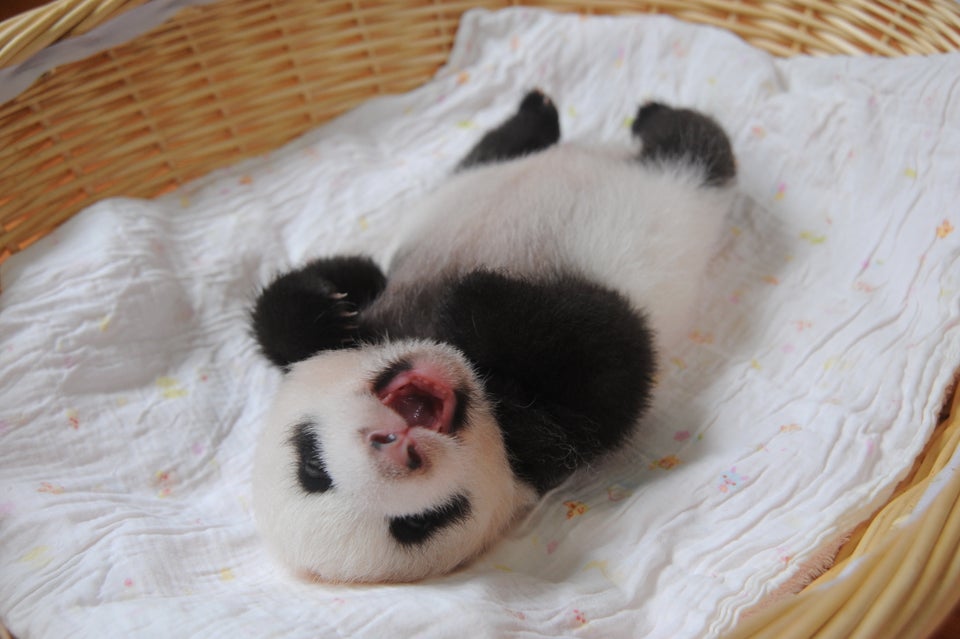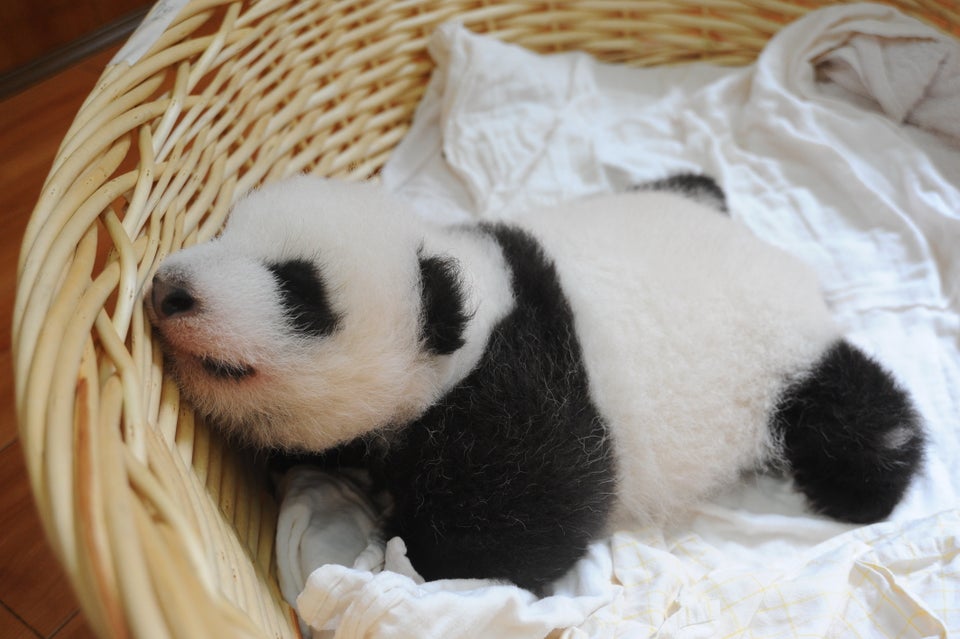 Related
Popular in the Community