You won't find New York's hottest chicks dining at ABC Kitchen, peddling away at SoulCycle or lined up for an Alexander Wang sample sale. You'll have to head to the Central Park Zoo to lay your peepers on the eight adorable baby penguins.
The Zoo has given The Huffington Post exclusive behind-the-scenes footage of the baby chicks being hand-reared by bird experts. Why, you ask? Twelve of the world's seventeen penguin species are facing serious population decline, so animal professionals have turned to animal husbandry to avoid extinction. Over the next few weeks, we'll be sharing an abundance of cuteness in the form of photos and videos of the baby penguins from their first days to now, where they are living (and you can visit them) in Central Park Zoo's Penguin House.
While you can't take one of the waddling fellas home, a $10 donation gets you a framed photo of one of the baby chicks.
Check out the photos below of a mother penguin laying eggs and a newborn penguin chick.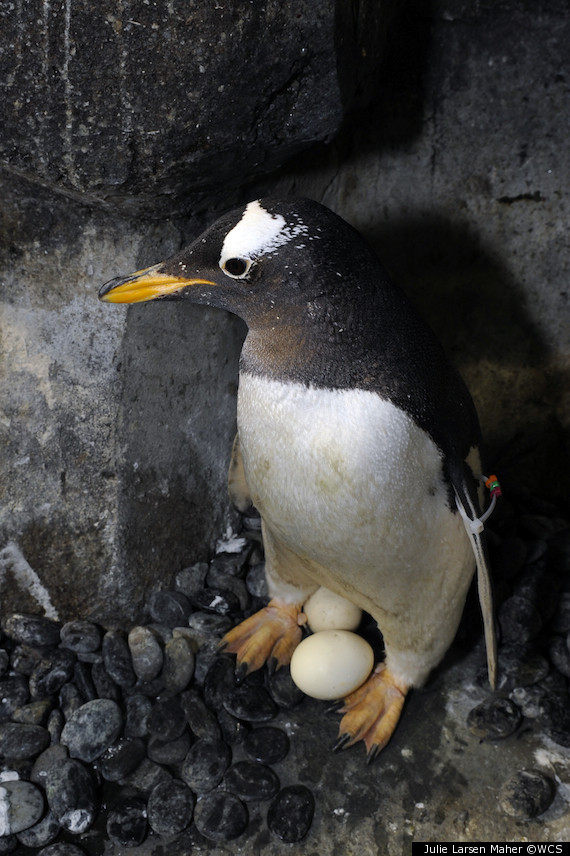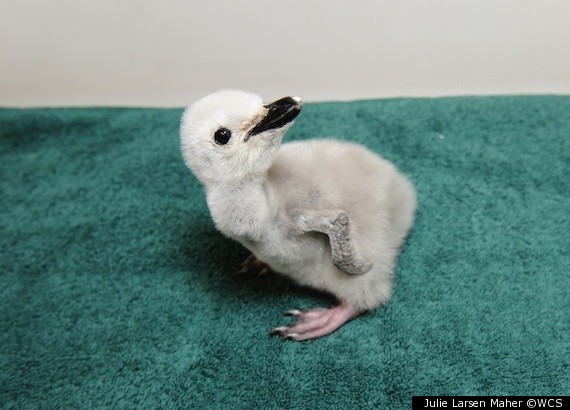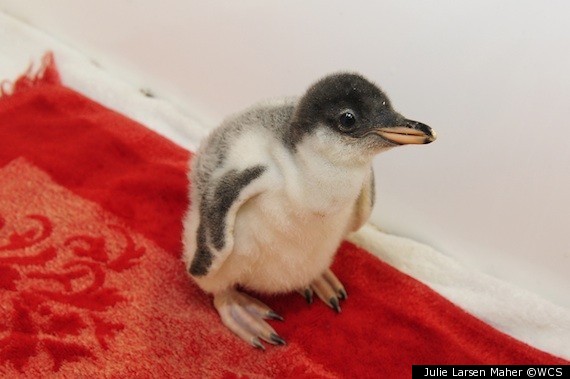 Popular in the Community