We are officially over regular deer.
When it comes "awwww"-worthy baby animals, even the sweetest baby fawn doesn't hold a candle to Noni, the miniature deer born this spring at the Detroit Zoo in Royal Oak, Mich.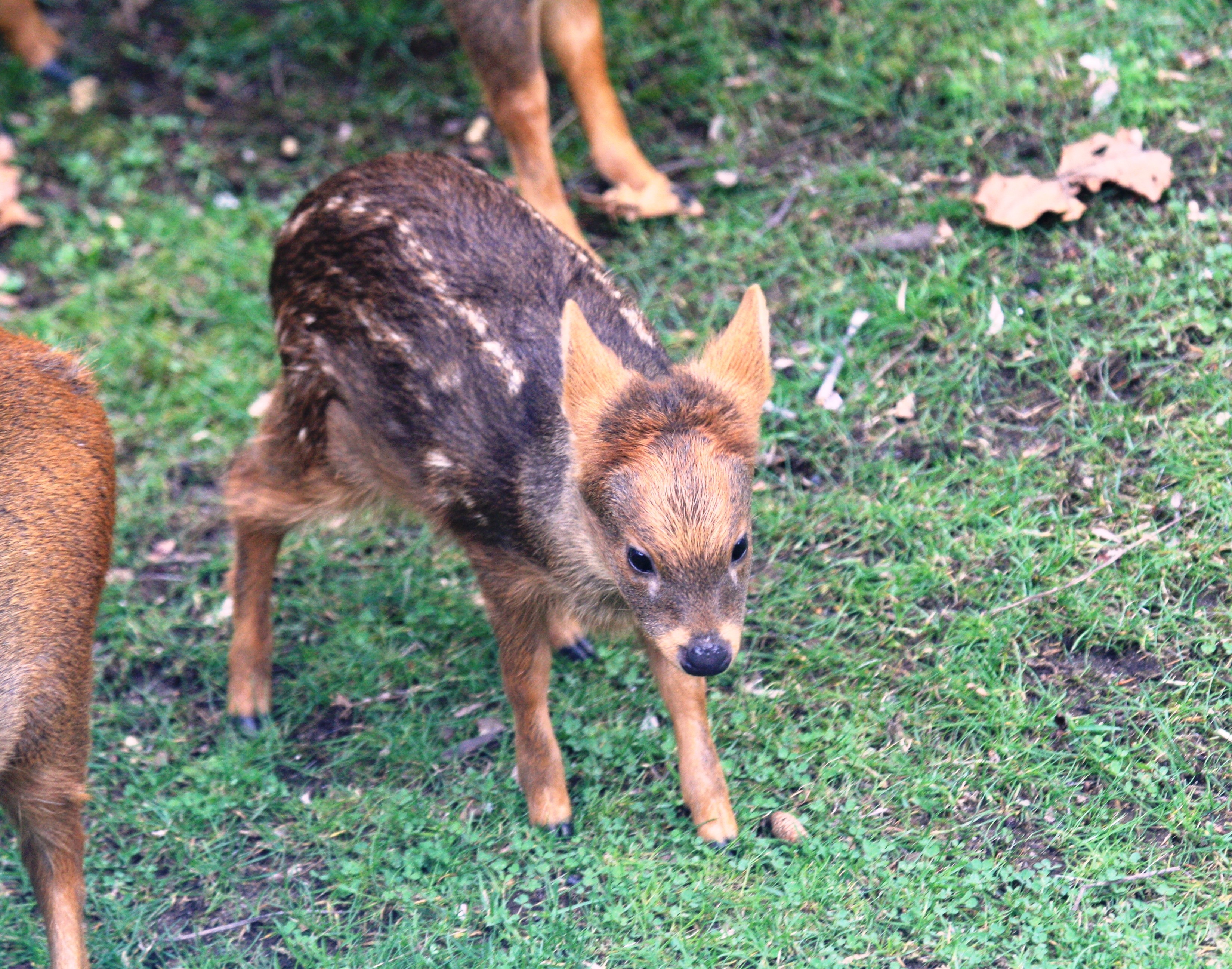 Courtesy Alana Hart/Detroit Zoo.
Pudus, South American miniature deer, are the smallest deer in the world. There are two species; Noni is a southern pudu. When full grown they are about 25 pounds and less than two feet tall at the shoulder, according to the Detroit Zoo.
Noni was born March 25 to mother Carol and father T. Roy, the zoo announced Thursday. She has two sisters, Hammie, 1, and Penny, 11 months old. They seem like a close family -- here's T. Roy, 7, and Carol, 6, hanging out with one of their fawns: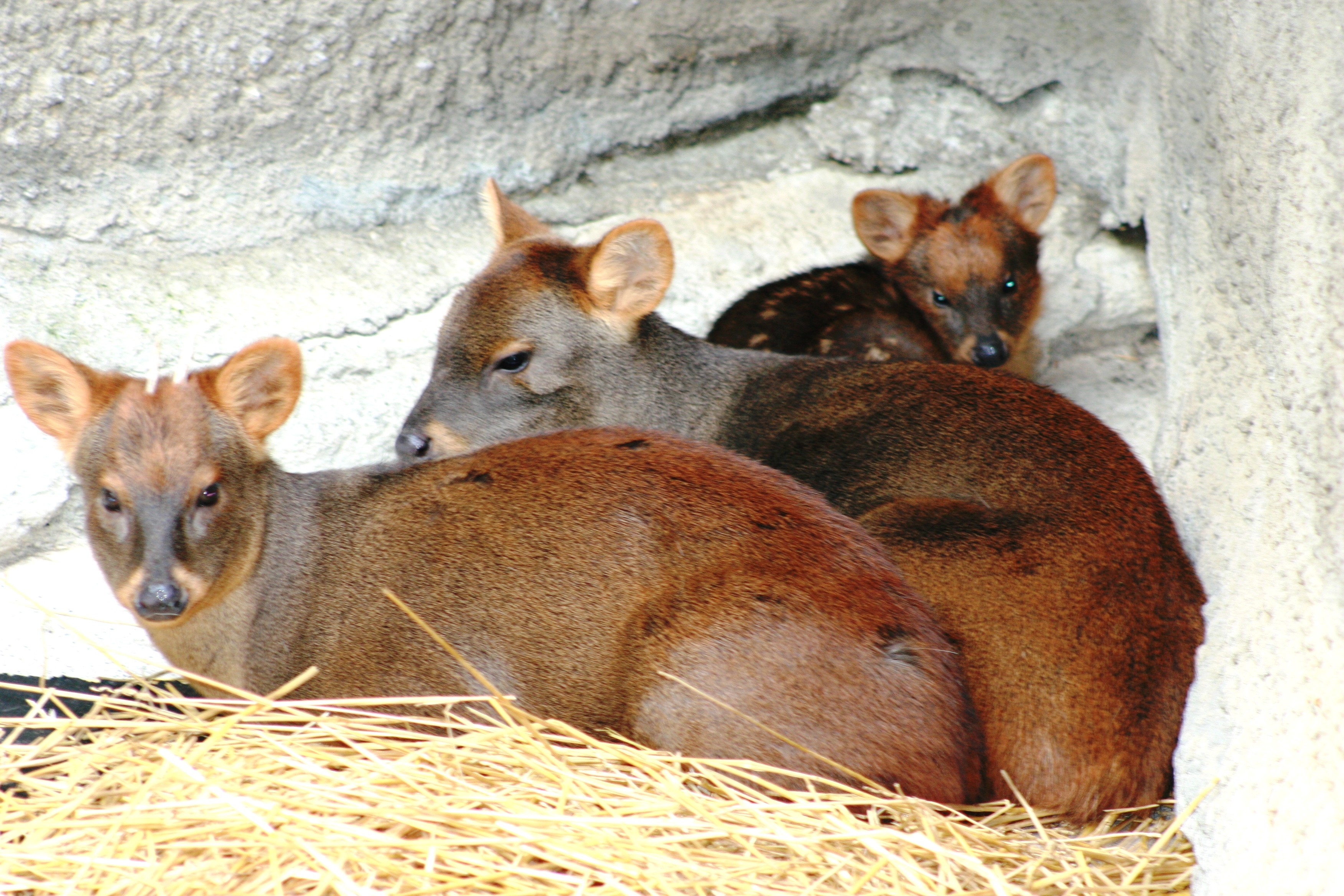 And here's sister Penny horsing around:
Noni will probably join her soon. Detroit Zoological Society Curator of Mammals Elizabeth Arbaugh said in a statement that she is "full of energy and can be seen running and leaping through the pudu habitat at times." It's not surprising: pudus are excellent jumpers, sprinters and climbers, according to the Wildlife Conservation Society.
Cuteness definitely seems to run in this pudu family. Here's sister Penny sharing a moment with mom after she was born last May.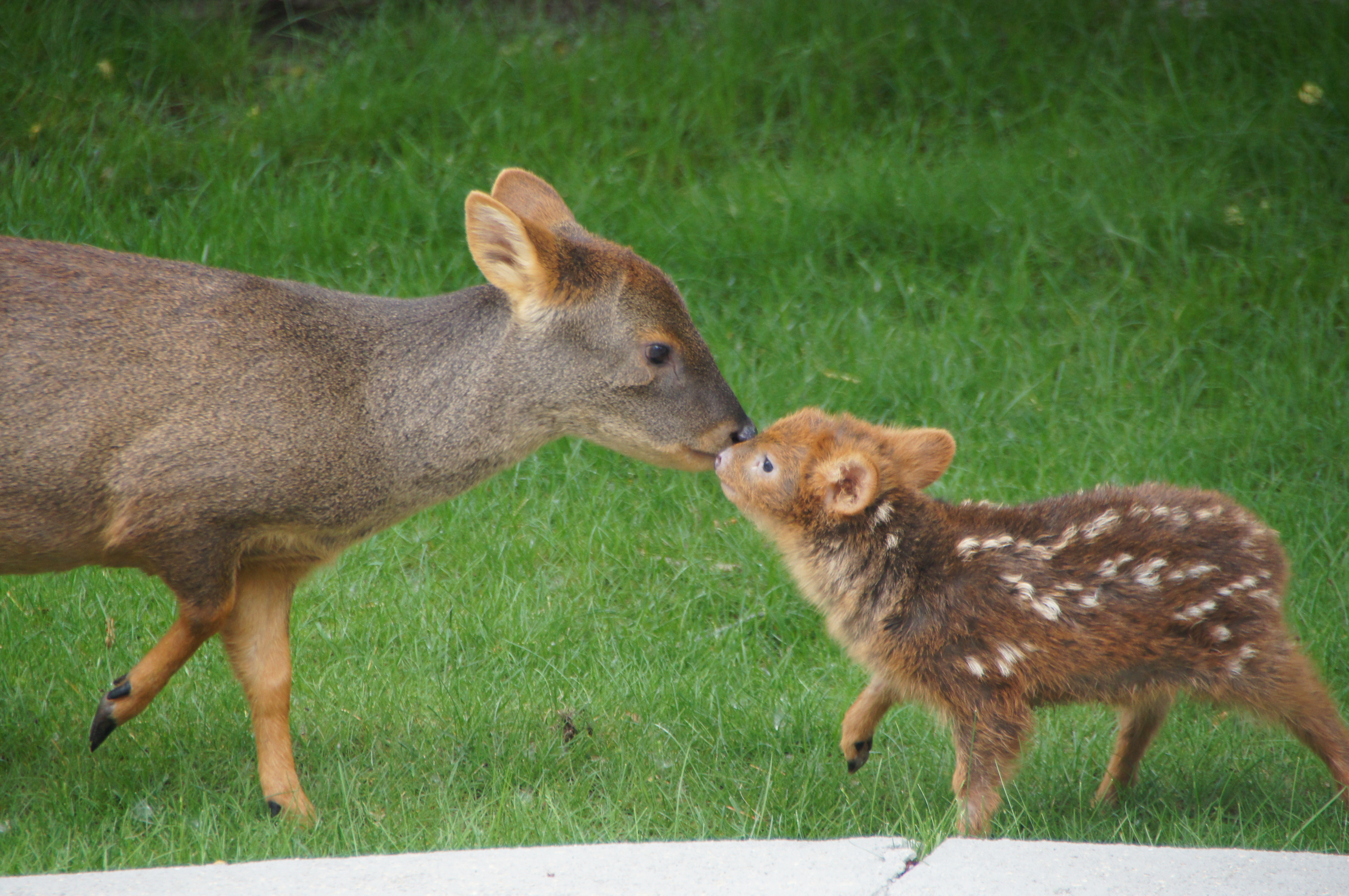 Courtesy Lee Fisher/Detroit Zoo.
And here's Penny (so fluffy!) posing on her own.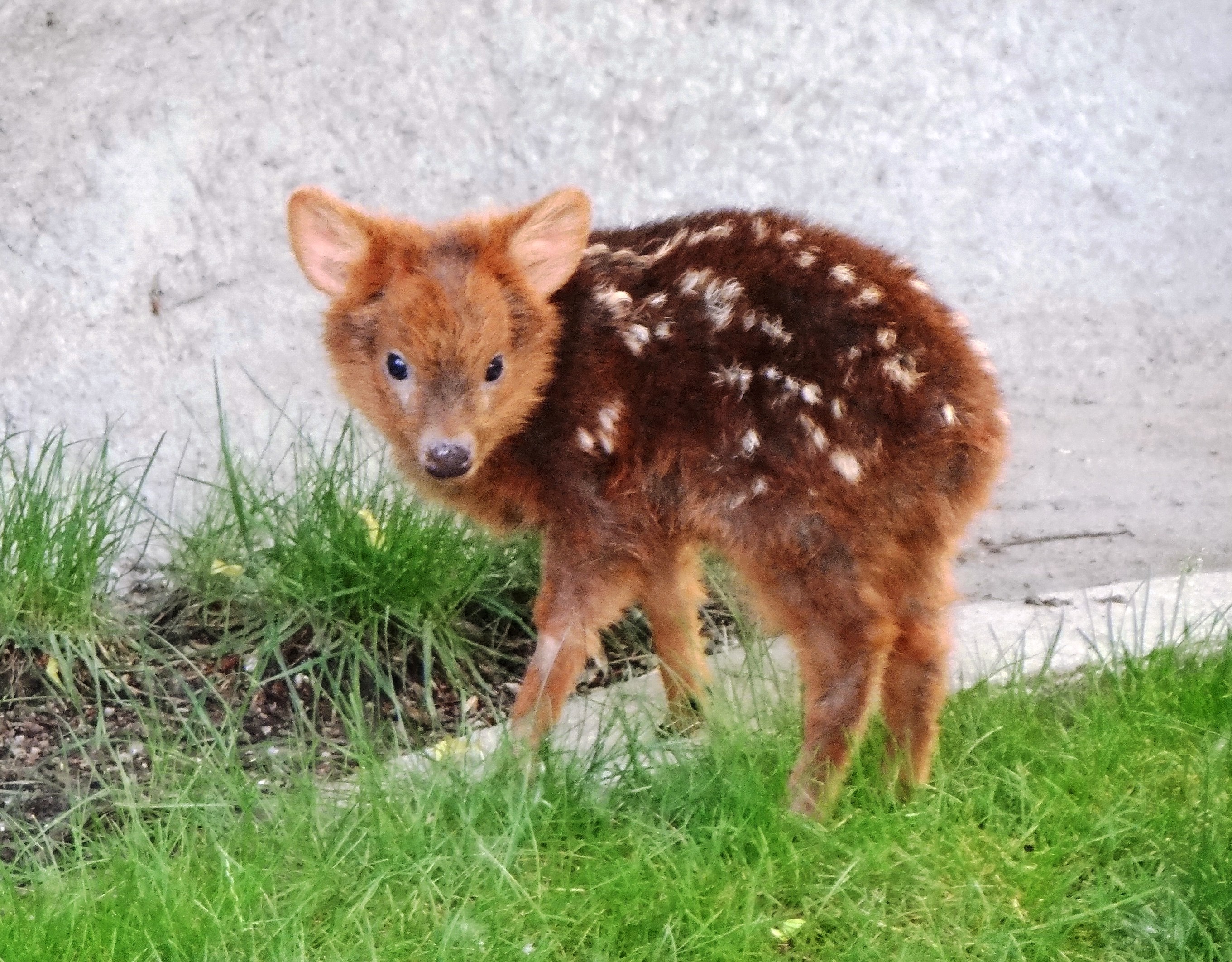 Courtesy Patti Truesdell/Detroit Zoo.
Here's Hammie, full name Hamil Girl, curiously exploring her new home several days after she was born in late 2012: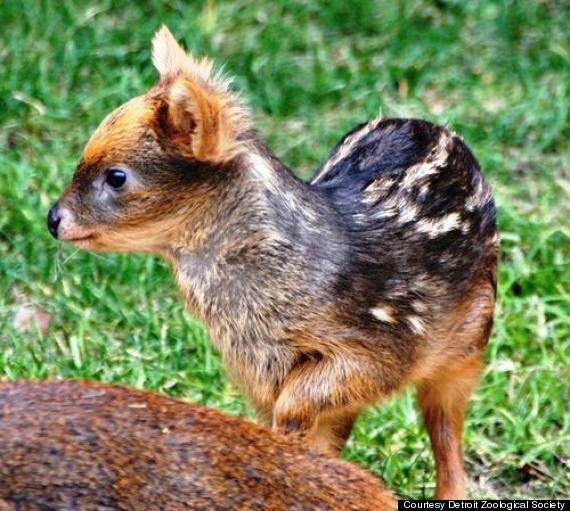 Courtesy Detroit Zoo.
And there's plenty of other pudus who have stolen our hearts, like this one-day-old pudu getting some love from her parents at Seattle's Woodland Park Zoo in 2008:
Here's a baby showing off its spots. Pudus lose their spotted coat when they are three to five months old.
Pudus run in a zig-zag pattern when they're being chased, and bark when they sense danger. What delightful animals.
According to the Detroit Zoo, Carol and T. Roy were paired at the recommendation of the Association of Zoos and Aquariums' Species Survival Plan for pudus. Southern pudus are listed as vulnerable on the IUCN Red List of Threatened Species.
Calling all HuffPost superfans!
Sign up for membership to become a founding member and help shape HuffPost's next chapter
BEFORE YOU GO
PHOTO GALLERY
18 Animals Being Good Moms