When Quinn Watson was born in August 2016, her parents celebrated her arrival with a special newborn photo shoot. Knowing that Quinn's mom, Danielle, was a big Harry Potter fan, photographer Katie Tanner made the magical series the theme.
Katie ordered special Harry Potter-themed props, and Danielle brought some of her own as well. The newborn photos show baby Quinn swaddled with a wand, sorting hat, stuffed owl and piece of parchment with the word "spells."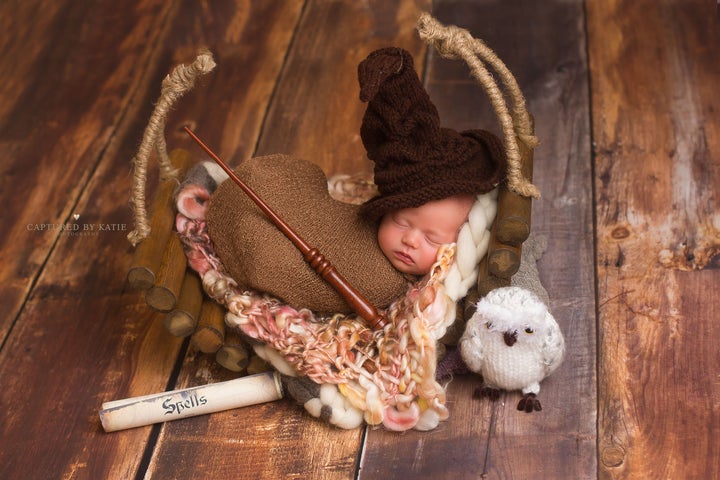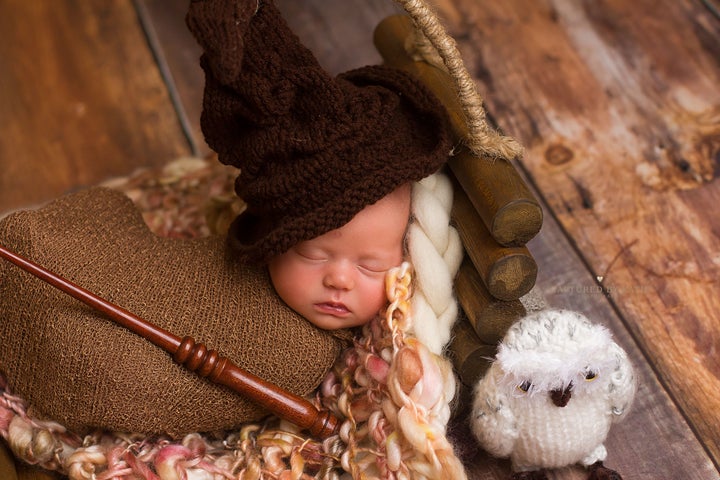 When the photographer shared a "Quinny Potter" portrait online, it got a great response, and even went on to win an international photography award from Baby Photo Awards.
Quinn and her family live in British Columbia. When the baby girl's first birthday approached, Tanner decided to honor the occasion with a follow-up Harry Potter session.
"Once her first birthday started creeping up, I thought it would be so cute to see the growth in one short year by having her pose in the exact same setup," Katie told HuffPost.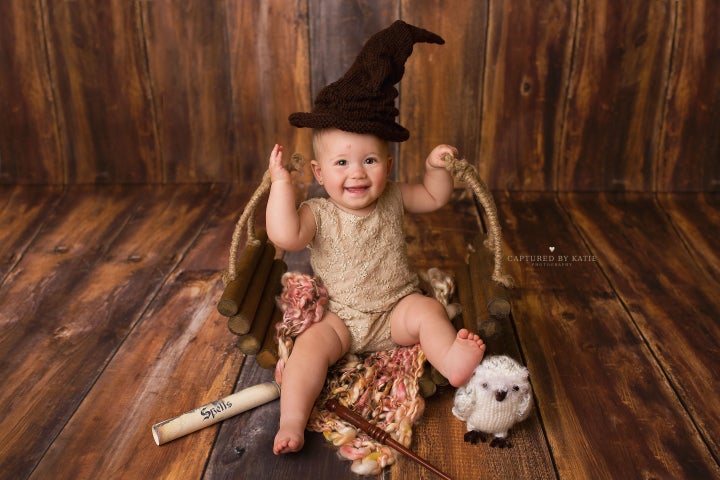 Katie believes Quinn adorably embodies the classic Harry Potter-isms "I solemnly swear I am up to no good" and "mischief managed."
Said the photographer, "Quinn is a chubby, ice cream-loving 1-year-old whose smile melts your heart, but don't let that fool you because she is a busy little lady who loves getting into trouble!"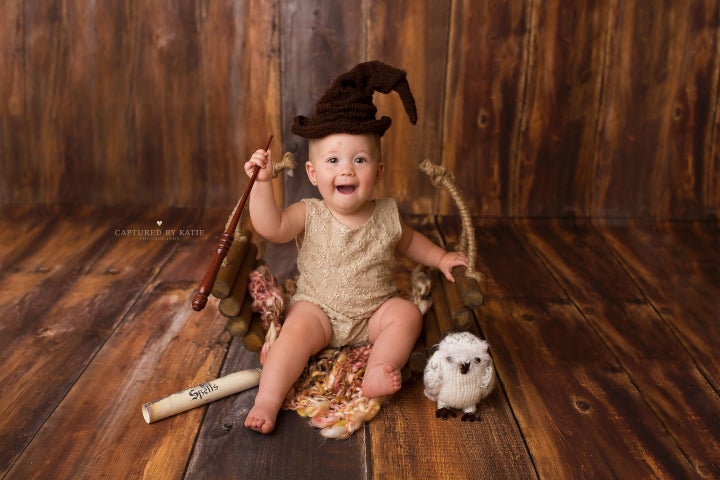 To bring the photos to life, Katie had Danielle physically support Quinn for safety and then used Photoshop to remove the mom's hands.
Ultimately, Katie wants Quinn's newborn and 1-year photos to bring people joy.
She told HuffPost, "I hope these portraits of Quinn have made Harry Potter fans and everyone else smile and given some different creative views on themed photography for both seasoned and aspiring photographers."