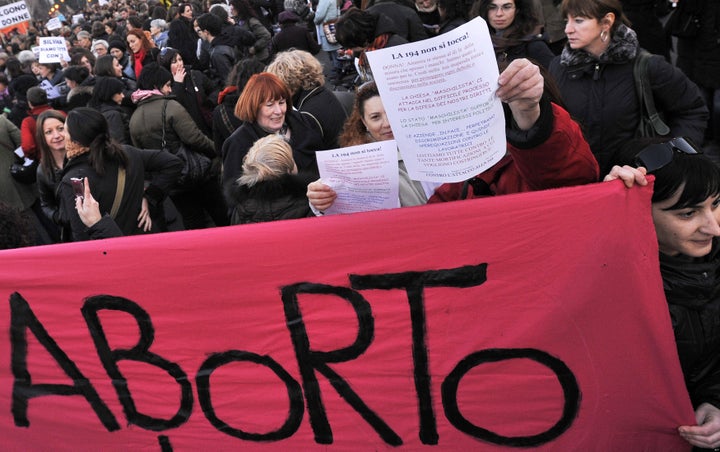 Italian authorities are investigating reports that a baby survived an abortion for two days and was left to die by hospital staff.
According to reports, the baby was aborted at 22 weeks in Rossano, Italy. The hospital chaplain, Rev. Antonio Martello, discovered the baby was alive 20 hours after the operation took place, when he went to pray for the infant and found it was breathing.
Doctors were alerted and the baby was taken to a nearby hospital where it died the next day.
The discovery - the second time an aborted fetus has survived in Italy in the last three years - has renewed the debate about the practice in the largely Catholic country.
On Thursday, Archbishop Santo Marciano of Rossano-Cariati, criticised the "arbitrary superficiality" of hospital staff, and hit out about the Italian practice of aborting fetuses past 20 weeks if they are shown to have birth defects. According to the Telegraph, the baby was rejected by his mother "because he had a cleft lip and palate."
Popular in the Community