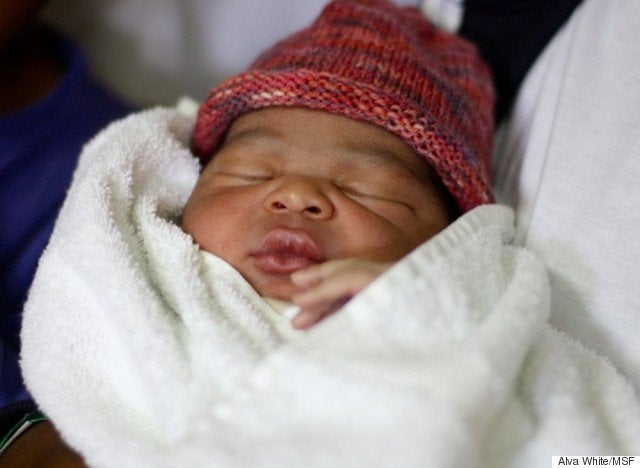 A baby born on a Doctors Without Borders rescue ship in the central Mediterranean Monday is the face of hope for migrants and refugees.
Faith Oqunbor, a Nigerian migrant, gave birth to her son on MSF's Aquarius search and rescue vessel soon after being retrieved from an overcrowded rubber dinghy at sea.
"I was very stressed on the rubber boat, sitting on the floor of the boat with the other women and children, panicking I would go into labor, I could feel my baby moving. He would move down and then move back up again," Oqunbor said, adding that she endured contractions for three days.
She gave birth just 24 hours after she was rescued from sea.
MSF midwife Jonquil Nicholl, who helped to deliver the baby, described the process as "a very normal birth in dangerously abnormal conditions. I am filled with horror at the thought of what would have happened if this baby had arrived 24 hours earlier."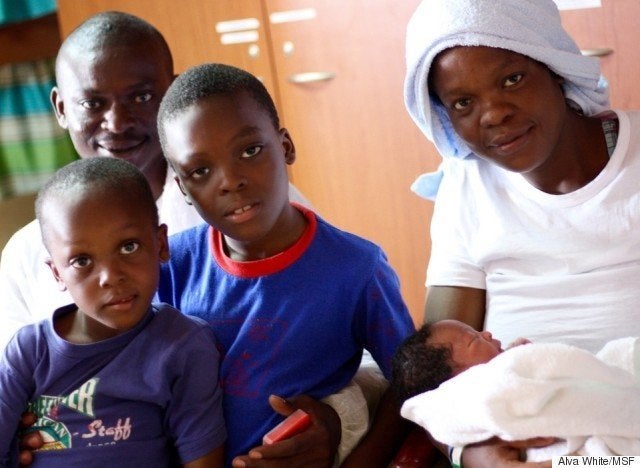 Oqunbor was crossing from Libya to Italy with her husband, Otas, and their two other children, Victory, 7, and Rollres, 5.
They named the newborn baby Newman Otas.
In total, 392 people ended up on board the Aquarius after it rescued people from two rubber dinghies, according to MSF.
Since rescue operations began on April 21, MSF MSF teams on rescue vessels Dignity, Bourbon Argos and Aquarius (in cooperation with SOS Méditerranée) have rescued 12,003 people in 89 different search and rescue operations.
This post was adapted from an article that originally appeared on HuffPost Greece. It has been translated into English and edited for clarity.
Popular in the Community